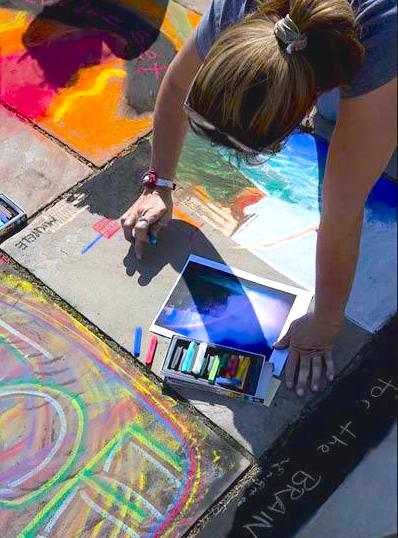 September 15–16, 2018  •  11:00 a.m.–5:00 p.m.
Join professional artists as you make your own chalk creations and color the walkways around the Fine Arts Garden. The event is open to both children and adults.
The festival is a modern expression of a Renaissance tradition that started in 16th-century Italy when beggars copied paintings of the Madonna by Raphael and his contemporaries using chalk on the plazas outside cathedrals.
Watching the chalk artists and enjoying the entertainment is free. Chalking your own pictures is $20 for a large square and $10 for a small square; includes chalk. Rain or shine
Drop-in registration. Groups larger than 6 squares are requested to preregister by emailing commartsinfo@clevelandart.org.