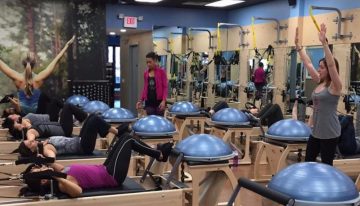 Club Pilates opened this week on East Broad Street. I am really excited to check this place out.
The are offering some great things for their opening weekend. You can take a free demo class, enter raffles to win free clothing and classes, and take advantage of limited time membership discounts.
It seems like a great way to start your new year off right.
To learn more about pilates or book a free demo class call 908-233-0950 or visit www.clubpliates.com/westfield