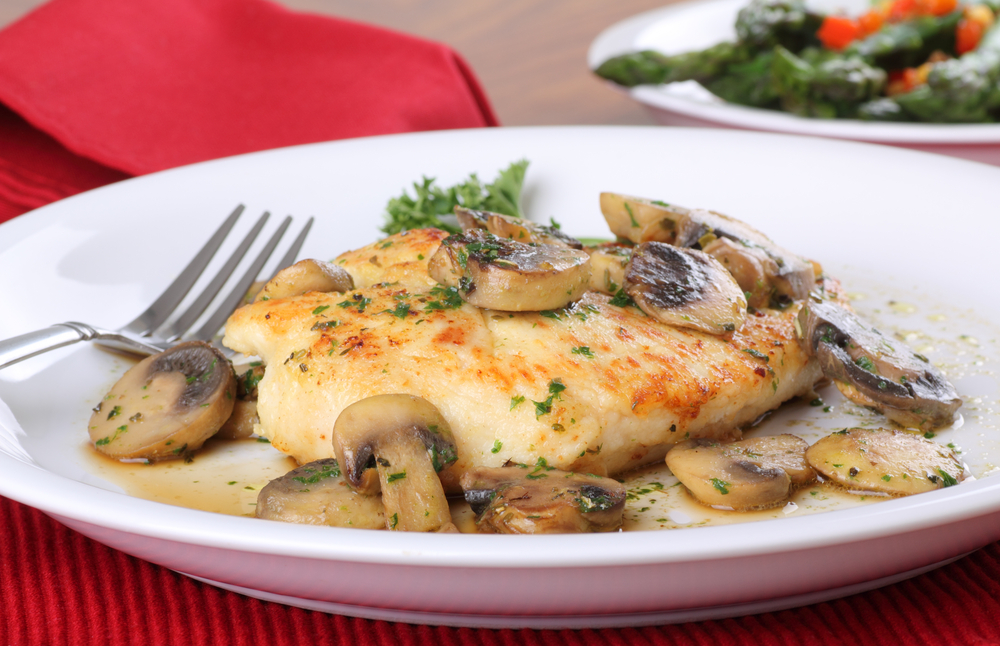 Size:

8-10



Ingredients:
16 chicken cutlets
2 eggs
2 cups bread crumbs
1 cup parmesan cheese
3 tbsp margarine
2 or more tbsp flour
4-5 tbsp oil
2 lb mushrooms sliced
2 cans of chicken broth-small cans
24 oz. mozz. cheese shredded
salt and pepper to taste
1 cup cooking wine



Directions:




Have to 9×13 baking pans ready. Soak chicken in eggs overnight(2 eggs). Combine bread crumbs with cheese and bread cutlets. Fry lightly in oil, add margarine to left over oil in pan and sautè  mushrooms. Mix broth, wine, salt and pepper. Add flour to mixture to thicken, simmer for 10 minutes. Add half of broth mixture to 2 baking pans, lay cutlets in pans and spoon the rest over the cutlets. Sprinkle cheese and add mushrooms.

Bake at 350 for 30 minutes.