Neighborhood Block Parties are a great way to meet your neighbors, and build community spirit. Although putting a Block Party together doesn't need to be difficult, it will definitely be more successful with a little careful planning, a lot of neighborhood support and the sharing of ideas.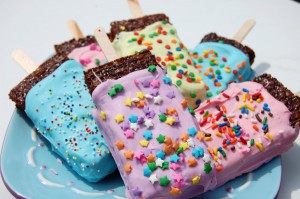 A super fun and easy idea kids can make for a block party, popsicle brownies. Instructions from Somewhat Simple Blog.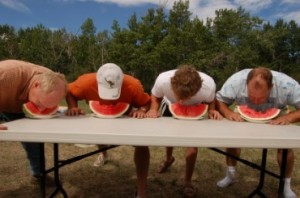 Choose games that involve teams and/or groups of people such as sack races, the orange pass, tug of war, relays, water balloon tosses, or watermelon eating contests.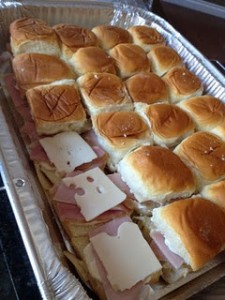 This ham and cheese combination works to make a easy slider sandwich. The sweet mustard sauce that you drizzle over the top makes them addictive. Recipe from Simple Gourmet Cooking.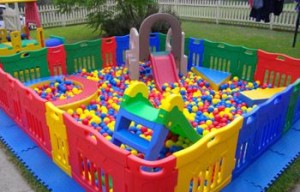 Organize on-going activities to keep younger children busy, such as chalk drawing on the sidewalks, finger painting, ride-on toys, bubbles, slip and slides, or rent an inflatable.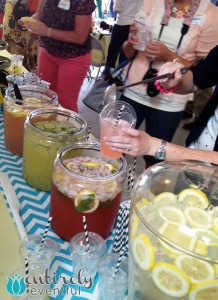 Serve a variety of lemonades like watermelon, strawberry, raspberry-mint. Lemonade stand set up from Entirely Eventful Day blog.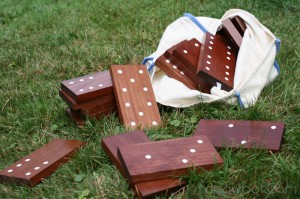 Bring some yard dominoes for the older kids. DIY instructions from So You Think You're Crafty Blog.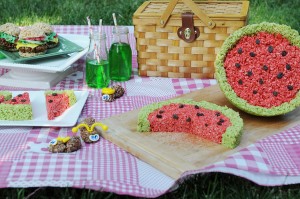 If they love the taste of cherry Laffy Taffy, you will love this Watermelon Rice Krispies Treat recipe from the Dine and Dish blog.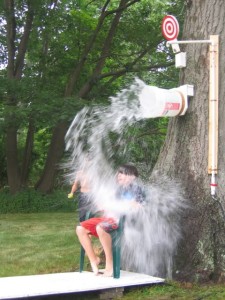 Try to get the neighborhood handyman to recreate this Dunk Bucket from the Happy Housewife blog.