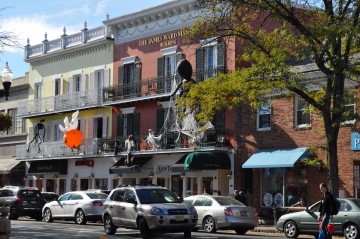 New Jersey Family just released a list: "Best Towns for Families 2019." Surprisingly, our town of Westfield came in number sixty-two! To determine rankings, NJF looked at every municipality in the state with a population of more than 1,500 and measured them against key factors like schools, housing and  others factors that make life easier, like accessibility to hospitals and average commute time. Montgomery, in Somerset County, took the number one spot with its National Blue Ribbon School for both the high school and one of the town's two middle schools and its lovely, rural feel.
Check out the full list here: Best Towns in NJ for Families 2019
---
Dining in Westfield: Poke Bowls!