Hi there Westfield, Jill Baker here to let you know what's happening in and around town.  I decided to give you the inside scoop on two shops in Westfield this week.  The first is a local shopkeeper running an 'Adornable' shop out of her home and the second is the Grand Opening of a small franchise dog and cat shop.  The best part is I found out they are already planning on working together and they are both interested in supporting other local shops and artists in town. If you have a great event or tip you'd like to share with me, please send an email at: westfieldjill@gmail.com.  Looking forward to hearing from you soon!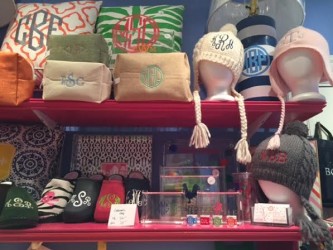 That's Adornable!
I received an email from a local shop owner, Kate Rogers, and went to check out her shop. What a cute little find just outside of town! Housed in her beautiful Victorian, That's Adornable sells customizable monogrammed gifts and gear. From baby clothes to moccasins to totes to jewelry, Kate has it all! And if you can't find what you're looking for, let her know and she will try and find your product for you. While visiting her shop, I saw a few gifts that would be great for some of my gift-giving needs this holiday season too!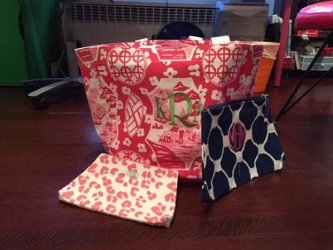 Kate is hosting a That's Adornable holiday show this Thursday & Friday, November 19th & 20th, at 128 East Dudley Avenue.  So stop in to meet Kate, view some great gift ideas, and visit with her guest vendors as well. Don't forget to mention my blog, 'Around Town With Jill',for an extra 10% off. If you would like more information about this holiday show, are unable to attend and would like a private showing, or would like to find out more about Kate's online shop, please click here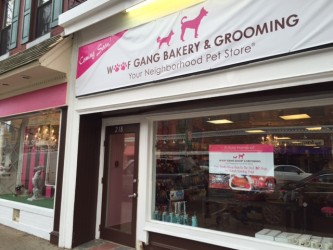 Woof Gang Bakery & Grooming
Woof Gang Bakery & Grooming has opened a brand new store in town, right on East Broad Street. Catering to dogs and cats, this shop has it all!  A place where you can find natural pet food and treats, unbelievably cute outifts, sweaters made by local Westfielder, Gill Smith, and so much more!  Woof Gang provides professional or self-service grooming onsite and they will be working with local rescues, holding adoption events as well.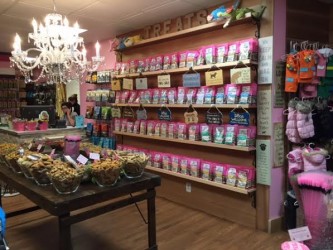 The doors are already open and Wolf Gang Bakery & Grooming are celebrating their Grand Opening this Saturday, November 21st starting at 9:00am. The first 20 dogs in line will receive free treats for a year, sounds like a fantastic deal too me! So bring your dog or cat in to say "hello", try some free samples and enjoy food & drinks all day long. If you're looking to adopt, take advantage of their adoption event on Saturday as well. There are so many loving animals out there, just waiting to be adopted.  November is adopt a senior pet month too! My rescue, Gatsby, is about 11 now and he's been my best friend for the last 10 years : ) For more information about Woof Gang Bakery & Grooming, please click here