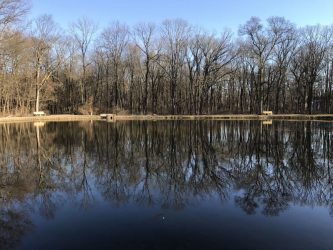 What a beautiful day for Chatham's annual Small Fry Fishing Derby!
Each year the Chatham Borough Volunteer Fire Department sponsors this event and boys and girls ages 13 and under from both the borough and the township are invited to attend.    
The pond, which is located behind the Milton Avenue School in Chatham, is well stocked with fish prior to Derby day. Chatham borough recently renovated the pond with reinforced walls and the addition of a bubbler for improved water conditions. 
Prizes are awarded at the conclusion of the day.