Make sure your guests grab some food and patriotic goods on their way to the parade.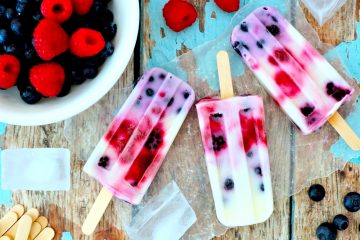 1. Make red, white and blue popsicles fill popsicle molds with lemonade or sprite and
add raspberries, blueberries, and strawberries.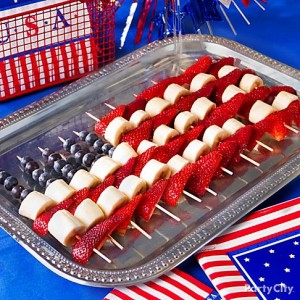 2. Strawberry, blueberry and banana kabobs line up beautifully to salute the grand old flag. The berries are the perfect colors for this no-fuss patriotic dessert idea from Party City.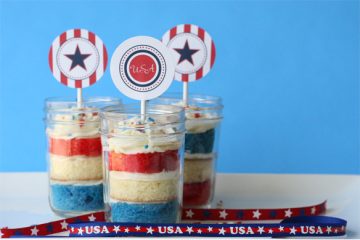 3. Think of how pretty these Mason Jars Cakes would look on the table.
Get the recipe at Tom Kat Studio.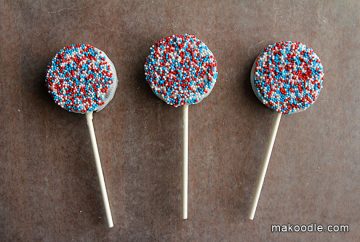 4. Make Patriotic Oreo Pops with melted chocolate and sprinkles. Makoodle.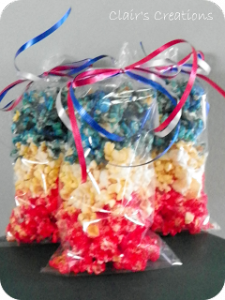 5. Love this red, white and blue popcorn. It's super easy to make and odds are,
you have everything in your pantry already. Find the recipe at Clair's Creations.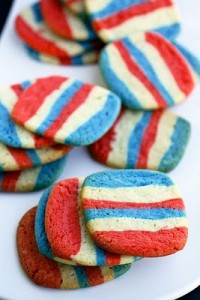 6. The Cooking Photographer shows you how to make easy Berry Raspberry Icebox Cookies.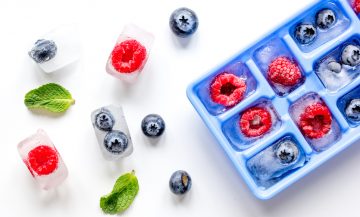 7. Make fruity red & blue ice cubes.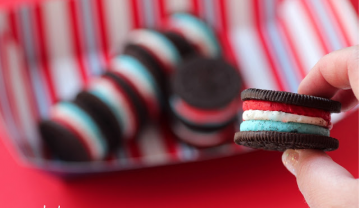 8. Make Pintsize Baker's Triple-Stuffed Red, White & Blue Oreos.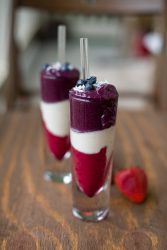 9. Keep it healthy (& Vegan) with a Patriotic Smoothie made with
Strawberries, Blueberries and Pomegranate Juice. Earthyfeast.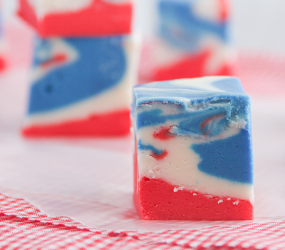 10. My kids are crazy about tie-dye especially when it's Taste & Tell's homemade tie-dyed Fudge!