7 layer bars are my downfall. The whole concoction is a wonderfully soft gooey bar that is truly irresistible. They're easy to make and even easier to eat. I love the classic recipe from Eagle Brands, but here are some new versions to add to your holiday baking.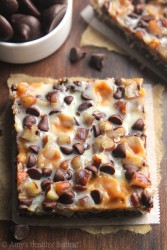 Amy's Healthy Baking Skinny Chocolate Caramel recipe of seven layer (or magic) bars are a lightened-up version of the traditional recipe and include a chocolate crust with caramel candies as a fun twist. They're just as sweet, gooey and irresistible as the originals but are much nicer to your waistline.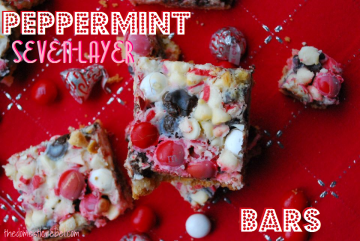 The Domestic Rebel Peppermint Seven Layer Bars have a buttery, cakey base that's been topped copiously with tons of different textures and flavors of pepperminty goodness. Chock-full of crunchy peppermint candies, smooth chocolatey pockets and seven ultra-decadent layers of cool, minty deliciousness, these bars are simply sinful.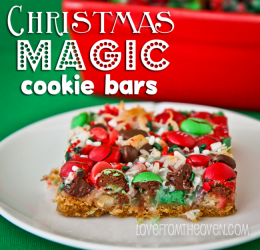 Love From the Oven Christmas Magic Cookie Bars  combine red and green holiday baking goodies from your pantry, that dress these up for Christmas.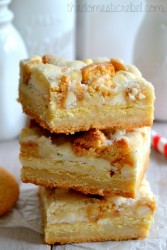 The Domestic Rebel Sugar Cookie Seven Layer Bars have layers of sugar cookie heaven, packed into one glorious bar! No need to hassle over cut-out sugar cookies since these pack the sugar cookie punch in a convenient cookie bar that everyone will love.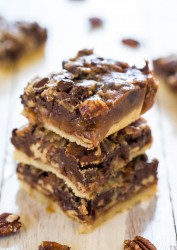 Averie Cook's Salted Caramel Choclate and Pecan Pie bars are thick, rich, decadent, filling, salty-and-sweet. The pecans add amazing texture, crunch, and are a great contrast to the soft, tender shortbread crust, homemade salted caramel sauce, and chocolate. The bars are wonderfully satisfying, easy, no mixer is necessary, and are easier than making pie.