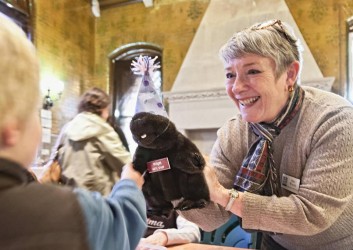 Widget the Beaver's Birthday Party!
Museum of Early Trades & Crafts, 9 Main Street, Madison
Sunday, February 28 from 3:00pm to 4:00pm
Recommended for ages 3-6 years
Children from ages 3-6 are invited to celebrate the Museum mascot's birthday. Join Widget the Beaver at the Museum of Early Trades & Crafts for an afternoon of fun beaver activities and birthday goodies.
Advance registration recommended; call 973-377-2982 x12 to RSVP. $5 per participant, which includes admission to the Museum.