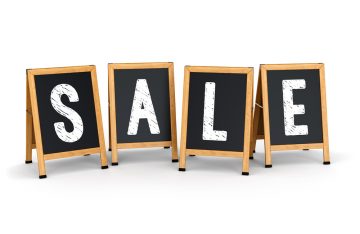 Some of Westfield's local businesses are offering some great deals to get you and your kids ready for the first day. Castle Bootery (52 Elm St) is offering a by-more-save-more sale. If you spend $99 or more you can save 10%. Spend $199 and save $15%, and spend up to $299 or more and save 20% off your whole purchases. Between sneakers, boots, and cleats these savings can really add up.
Ruby and Jenna (206 E Broad St.) has a 20% all back to school clothes starting this Saturday, Sept. 2nd. My girls love the clothes and accessories they offer.
The American Luggage Store has a huge selection of JanSport and NorthFace backpacks and lunch bags. They are offering $10 off.
And The Westfield Running Company (123 Quimby St) offers 10% off to all high school athletes all year round.
These sales are a great way to save money, shop locally and support our local businesses.