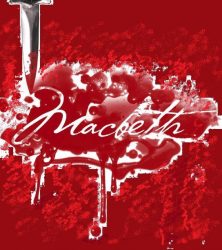 Looking for something fun to do in town this Labor Day? The Westfield Recreation Dept. and Troupe of Friends will present three free performances of William Shakespeare's "Macbeth" on Thursday, Friday and Saturday, August 31, September 1 and 2 at 8:00 p.m. in Mindowaskin Park.
The play, directed by Joseph Penczak, is set in Medieval Scotland, features 19 actors from throughout New Jersey. Troupe of Friends has mounted free Shakespeare-in-the-park productions since 2006, and was recently nominated for three "Perry Awards" – prestigious recognition from the New Jersey Association of Community Theaters.
Grab some lawn chairs on a blanket and enjoy a beautiful evening in town. In case of rain, performances will be held indoors at the Community Room, 425 E. Broad St. All performances are free, and donations are gladly accepted.