Valentine's Day –  a day to "Shower the people you love with love.  Show them the way you feel."  – James Taylor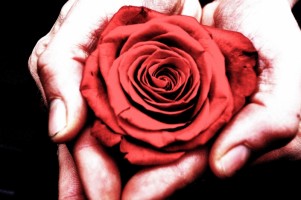 Tips' From Town is here to sprinkle you with a little history of the rose and a few options of where to find the best deal in town!
For hundreds of years roses have been used to convey messages without words, roses have long been a symbol of confidentiality – the Latin expression sub rosa (literally "under the rose") means something told in secret.
ROSES 101
RED—true love stronger than thorns, passion and respect
DARK RED—beauty, perfection and adoration
PINK—romance and admiration
DEEP PINK— gratitude, appreciation and sincerity
LIGHT PINK—happiness, grace and gentleness
ORANGE—desire, passion and excitement
YELLOW—caring, joy and friendship
LAVENDER—love at first sight
WHITE—truth, reverence, purity and new beginnings
Here are my top 4 picks on where to drop in and smell the roses!
 WHOLE FOODS – 2 Dozen Roses for $24.99
 TRADER JOES –   1 Dozen Roses for $12.99
 COSTCO (need membership) –  1 Dozen Roses for $15.99
 ALDI – $3.99 6-Stem Rose Bouquet