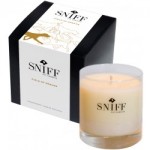 Sniff Pet Candles – Aromatherapy for Your Pup. Compared with humans, dogs' brains have 40 times the percentage of space dedicated to analyzing smells, so when Sniff Pet Candles owner, Jenn Mohr, wanted to help improve a dog's well-being, aromatherapy made perfect sense. She utilizes essential oils to help calm, inspire and give your pup olfactory satisfaction! With names like Splendor in the Grass and Field of Dreams, your dogs will love you for them.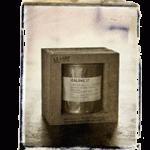 Le LABO Candles – The first time I walked into the Gramercy Park Hotel, I fell in love with the scent of its interior. The scent, Cade 26, is a custom mixed candle by Le Labo and is exclusive to the hotel, but the parfumerie carries Santal 26 in its shops and online. If it's actually a different scent, it's not detectable to the human nose. LE LABO manufactures high-end fragrances hand-made by some of the world's best perfumers or noses. Also, LE LABO has a fragrance lab in Nolita where fascinating combinations of scents and testers take you from bottle to bottle to see what works for you within your taste level.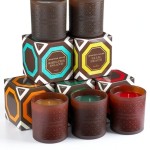 Destination Candles by Jonathan Adler – Follow your nose to Big Sur, Aspen and other dream lands with inspired aromas like clove, sage and eucalyptus transport you to your happy place and, with colored wax and a frosted geometric pattern on the vessel itself, set the scene wherever you are. Town and Country Pharmacy in Ridgewood carries Shelter Island scent: sea moss, sand, sage, fur balsam and Palm Beach scent: citrus, lychee fruit, white rose.