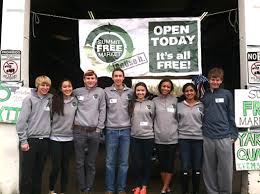 The City of Summit is announcing the return of its extremely popular Summit Free Market event for two consecutive Saturdays October 15 and 22, from 8:00AM to 3:00PM at the City of Summit Transfer Station, 40 New Providence Avenue in Summit.
The Summit Free Market Committee is a student-run initiative that hosts seasonal events at the Transfer Station where residents are able to bring reusable, yard-sale quality items to share, and take whatever they may want or need at no charge!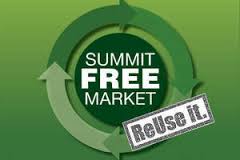 "The Summit Free Market is a vital community resource," explains Summit Mayor Nora Radest. "For the past nine seasons, high school and middle school volunteers have worked together to organize the free market event and find new homes for quality goods that may have otherwise been discarded."
Since its inception in 2008, the Summit Free Market has served more than 5000 residents and has kept over 125 tons of reusable material from the waste stream. The Summit Conservancy is raising funds for a permanent home for the Summit Free Market that is planned for spring 2017.