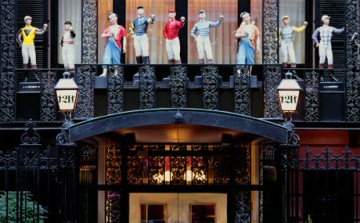 Is there a restaurant in New York that you have on your 2016 must-try list?  Or do you wish to return to one of your favorites?
Find out if they are participating in the 2016 Winter edition of Restaurant Week New York taking place from Monday, January 18, 2016 through Friday, February 5, 2016.
‬Reservations are currently being accepted. The three-course prix-fixe dining‬ options feature either a $25 lunch or $38 dinner.  Some restaurants also include a cocktail or beverage with your meal.
Your search is made easy with the option to search by cuisine, neighborhood, or meal/day of week.  You will find everything from landmark restaurants such as 21 Club and the Russian Tea Room, to classic steakhouses like Bobby Van's and Morton's.
In April I took advantage of NY's spring Restaurant Week and dined at A Voce Columbus prior to a matinee at Lincoln Center and enjoyed a lovely lunch with friends.  I am hoping to do it again this season.
Bon Appetit!