Looking to do something unique for Mother's Day? Here are ways to celebrate with your own mother or your family. Forward this list to your loved ones, or plan the day around what you want to do.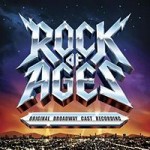 1) Re-live 80's style at a live performance of Rock of Ages. Broadway Box has a special discount ticket offer. Helen Hayes Theatre – 240 West 44th Street (between Broadway & 8th Avenue). Sunday 3pm & 7:30pm.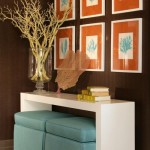 2) Two (2) House Tours take place on Saturday May 11th, making it the perfect outing for you and your mother: Southhampton, NY and The New York City Junior League Spring House Tour. Three (3) Decorator Showhouses will be open on Mother's Day (May 12) in Little Silver, NJ, Scarsdale, NY and Kips Bay in New York City. What better way to spend the day than getting inspired by beautifully decorated homes.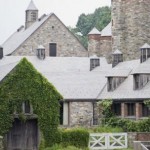 3) Celebrate Mother's Day at Stone Barns in Pocantico Hills, New York. Pitch in on the farm with special hands-on activities, and take a tour of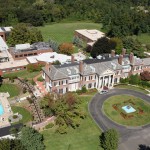 the mothers and new babies. Have dinner at the infamous farm to table restaurant, Blue Hills (reservations required).
Mother's Day at the Glen Cove Mansion in Glen Cove, NY with a festive meal inspired by historic menus of the Gold Coast Era. Seatings at 1:00 pm and 4:00 pm. Complimentary Glass of Champagne or Passion Fruit Mimosa.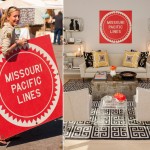 4) Flea Markets are great places to find interesting items. Enjoy the thrill of the hunt at one these unique market places. The Brooklyn Flea is a trendy hotspot for about 200 vendors with handmade and vintage clothes, design, jewelry, art, and furniture,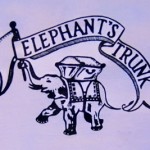 as well as artisinal food to bring home or eat on the spot.
Lara Spencer's (author of "I Break for Yard Sales") favorite flea market is the weekly (open on Mother's Day) and seasonal Elephant's Trunk in New Milford, CT. Here are her tips for flea shopping.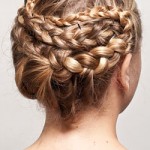 5) Check out the John Barrett Salon's Braid Bar and Ponytail Bar in the elegant, sun-filled salon on the top floor of Bergdorf Goodman in NYC. The Ponytail Bar has a menu of six options, with a pony for every personality, every hair type, and every occasion: the high pony, the mid-crown pony, the sculpted pony, the braided pony, the low pony, and the top knot. Open Sundays from 11am-6pm.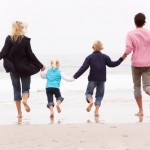 6) Take your family to the beach. Rides at Jenkinson's Boardwalk in Point Pleasant, NJ. Rides are open and all Moms are free with a paid child admission. Head over for dinner at 709 in the town of Point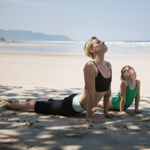 Pleasant Beach.
Mother & Daughter Yoga by the Sea at the NY Cold Spring Harbor Whaling Museum. For Mother's Day, learn yoga poses inspired by the sea, such as the Fish Pose. Bring a mat/towel. Program takes place by the harbor, or indoors in wet weather. For moms and daughters of all ages. RSVP required.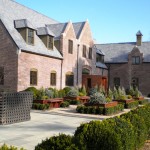 7) Don't want to cook, but want to experience fresh cooking? Ninety Acres Culinary Center in Peapack, NJ offers a few distinct dining experiences. Request to sit and dine BMF (Bring Me Food) style and you will find yourself near the open kitchen. Grab a seat at the communal dining table in The Cognac Room where you can feast on tapas-style small plates.  If the weather cooperates, dining on the back patio adjacent to the farm will leave you relaxed and smiling.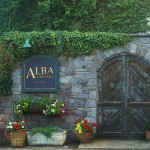 8) Alba Vineyard in Milford, NJ will be hosting a Mother's Day Festival. The festival includes hot air balloon rides, horse drawn carriages, wine tastings for the adults ($10, with special etched glass for mom), and face painting, moon bounce and pony rides. Pack a picnic, or enjoy the gourmet food on site. For info call 908-995-7800.
Croteaux Vineyard in the North Fork of Long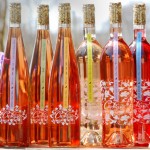 Island is the only Vineyard in the United States dedicated exclusively to making dry, fresh, fruity, Rosé wines. The Croteaux Tasting Barn and Garden is unique among North Fork wineries. Housed in an 1800's carriage barn, the quaint and cozy tasting room opens up to a beautiful pebbled courtyard garden surrounded by historic barns. The Tasting Barn Moms Get a Complimentary Glass of Croteaux Sparkling on Mother's Day.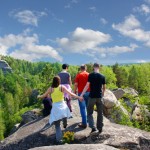 9) Explore many of the region's most spectacular mountain ranges with one of these guided hikes. New Jersey and New York have gorgeous mountain vistas, pristine lakes, rushing streams, wild rivers, and roaring waterfalls. These outfitters offer hiking day trips on local trails and famous ones like the Appalachian Trail. An inspirational and healthy way to get outdoors on Mother's Day.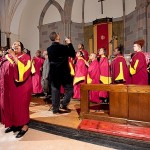 10) The Harlem Sunday Morning Gospel Tour is a great day made even better by a soul food lunch and entertainment at the Cotton Club. It is something you will talk about for years to come. Visiting a Harlem church on Sunday Morning is like Sister Act, lots of energy and happiness.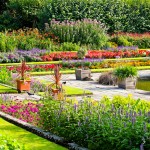 11) Mother's Day Weekend Garden Party. Take Mom to the mother of all Mother's Day locales: the New York Botanical Garden. Families can pose for pictures taken by professional photographers, fly a kite, play badminton,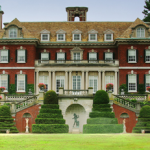 enjoy live music and try their hand at watercolor painting. Enjoy a picnic on Daffodil Hill with treats from various food trucks.
At Old Westbury Gardens, honor Mom on her special day with a visit to the Gardens. All women, 18 and older will receive a complimentary lavender plant (while supply lasts). Open 10:00 am – 5:00 pm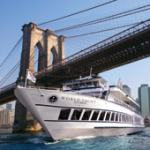 12) World Yacht Mother's Day Cruise. Seafaring moms can celebrate their special day on a 2-hour trip in New York Harbor. Throughout the cruise you will have the opportunity to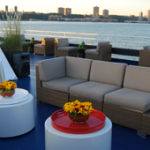 explore outdoor decks including the fully furnished Floating Rooftop lounge. A World Yacht brunch cruise is a fantastic way to celebrate any special occasion, spend time with friends & family, or simply experience New York City from the water. Tickets include a private table, brunch buffet, a complimentary family portrait and a complimentary mimosa. There will also be a live pianist on board. 12:00 PM to 2:00 PM.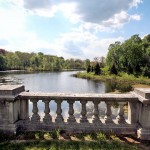 13) Go on a picnic and hike if the weather permits. Enjoy the gorgeous setting of Duke Farms, Doris Day's former estate in Somerset County, NJ. Bring your bikes, it's three times the size of Central Park!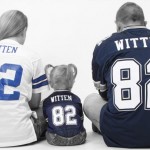 14) Go with your family to get photographs together. You'll treasure these photographs. The photos don't have to be ordinary – consider fun photo studios where you dress up. The Picture People  is open on Mothers Day. Make sure you have an appointment online in advance.