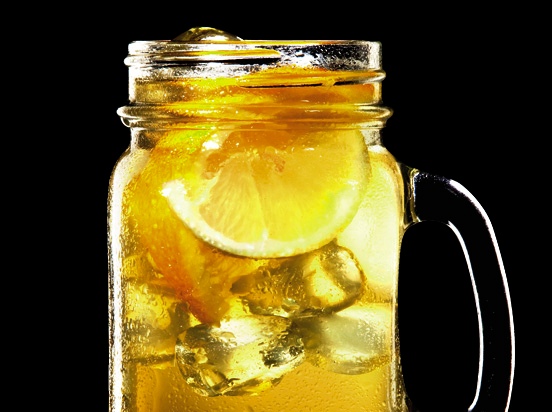 jackdaniels.com

Lemonade for the over 21 crowd. This version whips up a frothy batch for 20 party goers. The perfect spiked refresher for a summer celebration.

Size:

20 drinks



Ingredients:
2 cups Jack Daniel's (16 oz)
2 lemons, cut into thick slices for garnish
1/2 cup pineapple juice
Ice
1 cup sugar
1/2 cup fresh orange juice
2 1/2 cups fresh lemon juice
1 1/2 cups water



Directions:




In a medium saucepan, mix the sugar and water and boil over moderately high heat until the sugar dissolves, about 5 minutes. Let the syrup cool completely.

In a very large jar with a tight-fitting lid, combine the syrup with the lemon juice, Jack Daniel's and pineapple and orange juices. Shake vigorously. Add ice and shake again.

Fill tall glasses with ice. Strain the lemonade into the glasses, garnish with the lemon slices and serve.

The ingredients can be mixed together and refrigerated overnight.