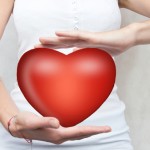 Here's a little-known fact: one in every three women dies of heart disease. Leading a healthy lifestyle certainly goes a long way in decreasing the chance of such an event. Keep in mind though that nearly two-thirds of women who die of a heart attack had no prior outward symptoms. That's why getting a heart risk assessment to help better understand and manage risk factors is an essential element of heart health.
A proper heart risk assessment screening should include:
– Medical history review
– Blood pressure screening
– Heart auscultation measurements, including heart rate, rhythm, and presence of murmur
– Lung auscultation measurements
– Pulse assessments including carotid and peripheral pulses
– Blood glucose monitoring
– Limited neurological assessment
– Ankle-brachial index
– Reynold´s Risk Score
With the goal of educating men and women on preventing, diagnosing and treating heart disease, The Centers for Women's and Men's Heart Health of Valley Hospital in Ridgewood offer free comprehensive screenings that include all of these elements. To schedule your free one-hour screening, please click here or call 201-447-8535.
For more on keeping healthy each and every day of the year, check out featured posts by our Fitness Editor, Tammy Juco.