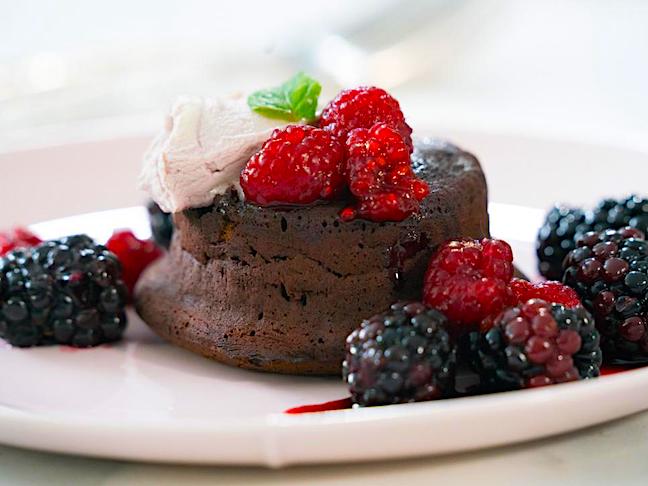 Here's what we're baking for Valentine's Eve: a rich, dark chocolate cake with sweet berries, thanks to the Food Network. While it's a little time-consuming, the end result is SOOO worth it!
Ingredients
Cassis Berries:
1/2 cup creme de cassis
1-1/2 cups mixed berries
Cake:
1 stick (8 tablespoons) unsalted butter, plus more for the ramekins
1 tablespoon cocoa powder, for dusting the ramekins
4 ounces good-quality bittersweet chocolate, finely chopped
1 teaspoon instant espresso powder
1 teaspoon vanilla extract
1 pinch salt
1/2 cup all-purpose flour
1/3 cup granulated sugar
2 large eggs plus 2 yolks
Berry Mascarpone:
1 cup mascarpone
1 teaspoon granulated sugar
1 teaspoon vanilla extractFresh mint sprigs, for garnish
Directions
For the cassis berries:
Put the cassis in a small saucepan and bring to a boil over medium-high heat. Boil until reduced to about 3 tablespoons, about 5 minutes. Put the berries in a bowl and toss with the reduced cassis. Let stand, stirring occasionally, about 1 hour.
For the cake:
Preheat the oven to 400 degrees F. Butter four 4-ounce ramekins and dust with the cocoa powder.
Put the butter in a small saucepan and heat over low until melted. Add the chocolate, espresso powder, vanilla and salt and stir until thoroughly melted and combined. Stir in the flour.
Combine the sugar, whole eggs and yolks in a large bowl and beat with an electric mixer on high speed until pale and thick, about 3 minutes. Add the chocolate mixture to the beaten eggs and beat to combine. Divide the mixture among the ramekins (at this point, the cakes can be refrigerated up to 4 hours and then brought to room temperature before baking).
Put the ramekins on a baking sheet and bake until the tops and edges are set but about an inch in the center is still wobbly, about 12 minutes. Let the cakes stand for 1 minute. Run a thin knife around the edge of the cakes. Cover a ramekin with a small plate and invert the ramekin (using an oven mitt or towel) onto the plate. Remove the ramekin, leaving the cake on the plate. Repeat with the remaining cakes.
For the berry mascarpone:
Transfer 3 tablespoons of the berry juices from the cassis berries to a bowl. Add the mascarpone, sugar and vanilla and mix to combine. Dollop the berry mascarpone on the cakes and top with a spoonful of the cassis berries. Garnish with mint sprigs.
---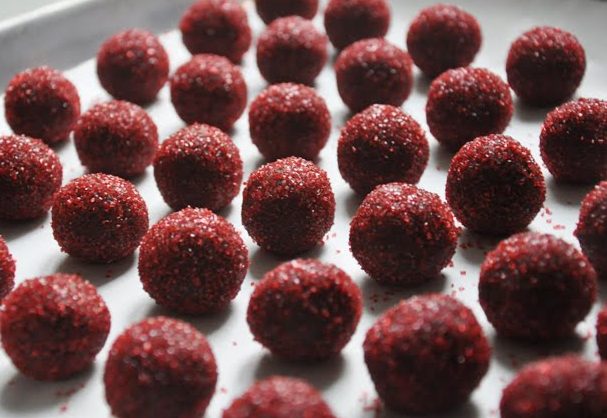 ---
14 Pink Valentine's Day Cocktails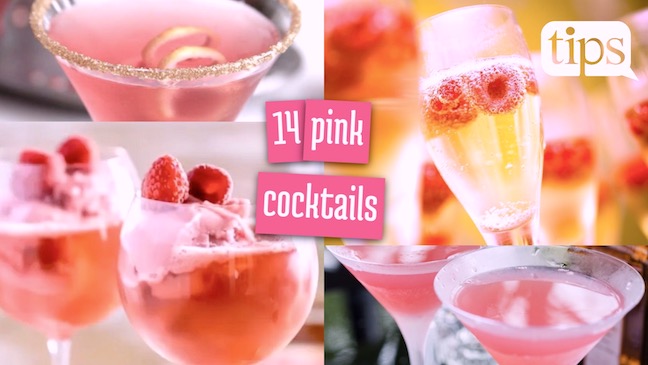 ---
How Much Sex is Everyone REALLY Having?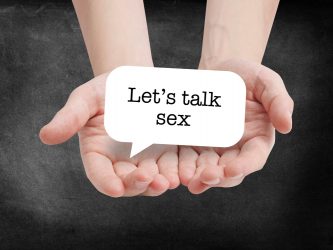 ---
Our Staff's Favorite Vacation Getaways