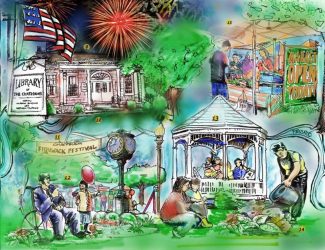 Will your flag design be the winner in Chatham's Borough "Flag Design Challenge"?
With some ingenuity, channel your community pride for Chatham into what could possibly be selected as the new Borough Flag.
Chatham residents, there's still plenty of time to get your creative juices flowing and submit your entries in Chatham's first "Flag Design Challenge".
Sponsored by the Chatham Public Arts Council, all submissions will be selected by a jury before being passed on to the Borough Council.
The Flag Design Challenge is open to all Chatham Borough residents. All entries must be submitted no later than October 15, 2016. Up to three separate entries by each individual can be made!
Challenge information details and Flag Design Principles can be found at http://www.chathamborough.org/chatham/Flag%20Design%20Contest/
All questions can be directed to ChathamPublicArts@gmail.com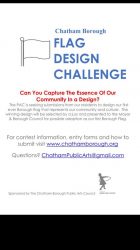 Here's hoping that your design becomes Chatham's first Borough flag!!