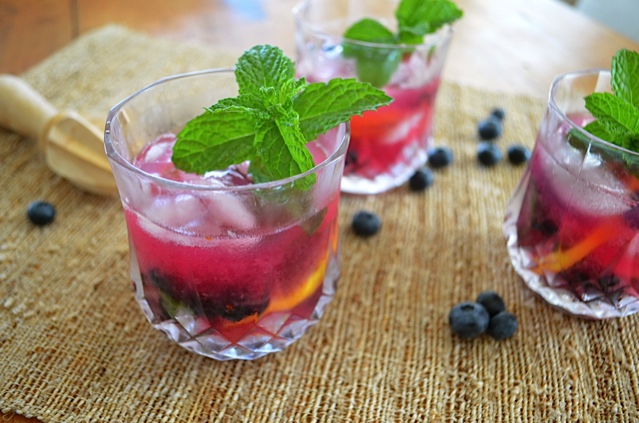 prepared by and photo by Emily S. Downs

'Tis the season to drink your blueberries. Of course mixed with citrus, mint and vodka.

Size:

6-8 servings



Ingredients:
2 lemons, sliced into rounds
2 limes, sliced into rounds
1 cup fresh blueberries
1/2 cup (loosely packed) fresh mint leaves, plus sprigs for garnish
1 1/2 cups vodka
3/4 cup St. Germain (elderflower liqueur)



Directions:




Using a muddler or the handle of a wooden spoon, coarsely mash lemon and lime slices, blueberries, and mint leaves in a large pitcher. Stir in vodka, St. Germain, and 2 cups of ice cubes.

Divide drink among coupe or highball glasses; top with more ice cubes. Garnish each drink with a mint sprig.