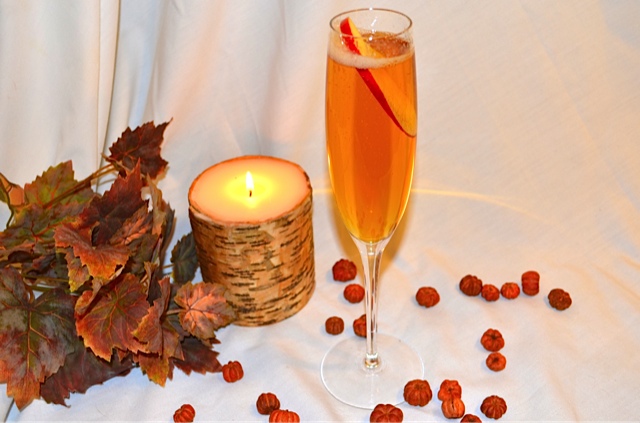 prepared by and photo by Emily S. Downs

Don't fight it folks, let's cheer in the anticipated chill righteously with sparkling apple cider and soothing bourbon.

Size:

makes 1



Ingredients:
2 oz bourbon
1/2 tsp fresh lemon juice
4 oz chilled sparkling apple cider
1 thin red-apple slice



Directions:




Pour bourbon and lemon juice into a tall Champagne glass.  Top with chilled sparkling apple cider.  Garnish with apple slice.