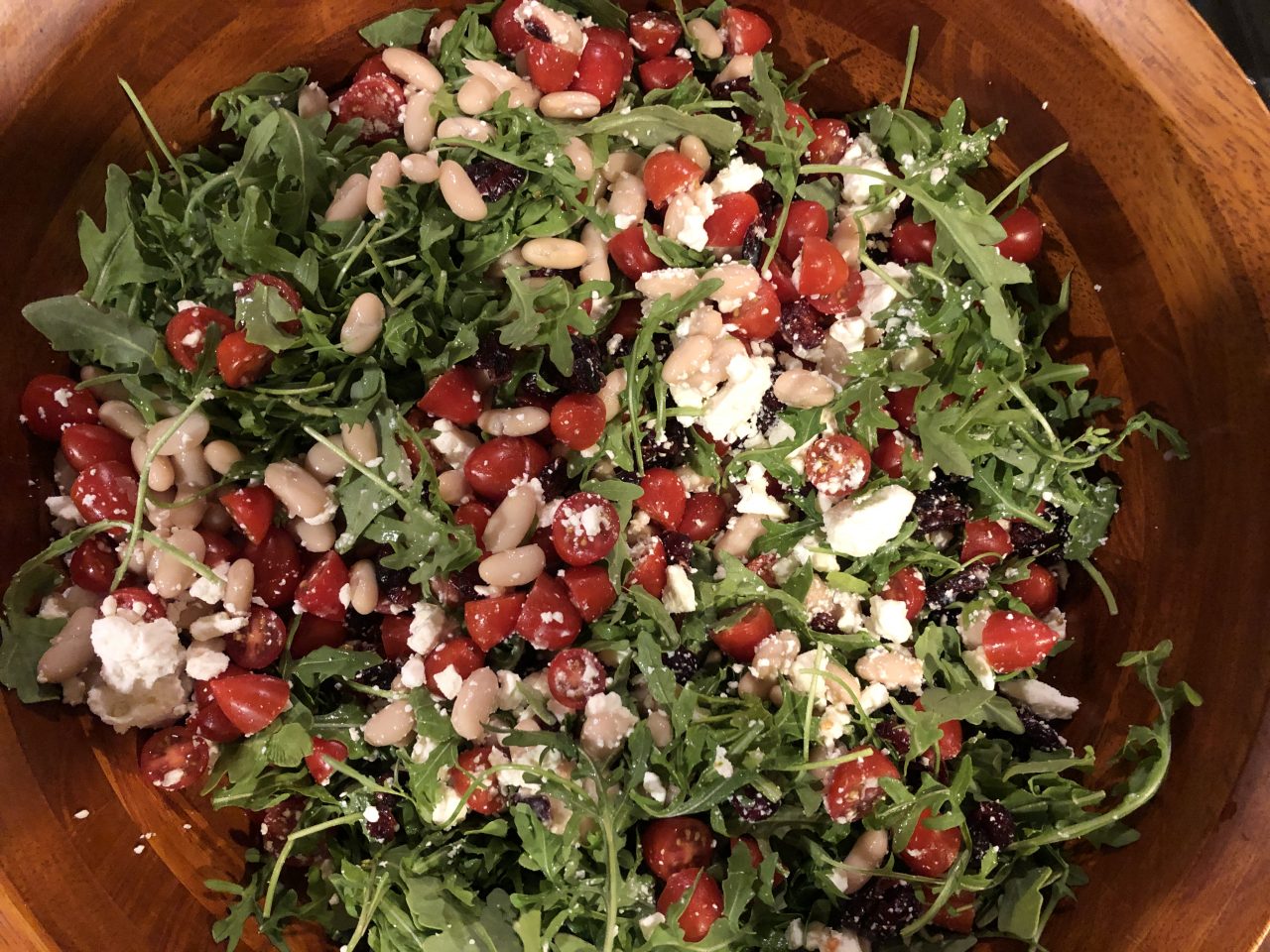 Make this as a side or as a main meal. You don't need to add protein to make it a full meal because of the beans, but chicken or shrimp could be a nice addition. Serve with warm bread for a full meal.
For a family of six:
Ingredients:
3 bags pre-washed baby arugula
2 small or one large can cannellini beans
one large pack of grape tomatoes (cut in half)
2/3 cup dried cranberries
1/2 lb crumbled feta or goat cheese
chopped walnuts (candied are less healthy but delicious)*
Dressing:
for fresh: mix 2/3 cup olive oil with 1/4 cup raspberry vinaigrette, salt and pepper to taste
OR
buy: raspberry vinaigrette dressing or fig balsamic dressing
Leave out the walnuts and serve without or sub sunflower seeds.