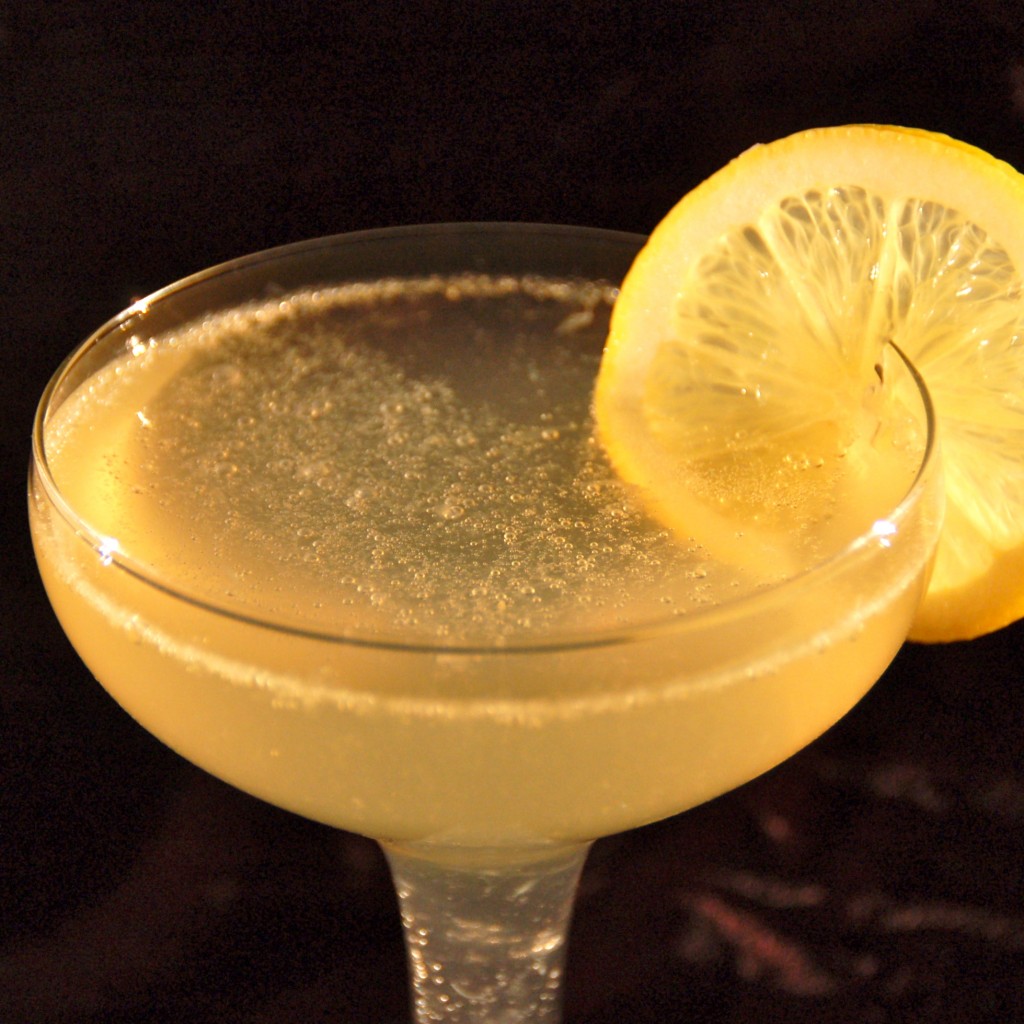 prepared by and photo by Emily S. Downs

My favorite drink at the moment.  Something about the combination of the lemony simple syrup with the gin and the bubbly of the champagne.  Another popular name for this cocktail is a French 75.  The drink is said to have a kick similar to the shot of a French 75mm field gun… hmmm.  You be the judge.  Take a shot!

Size:

8 servings



Ingredients:
1 cup water
1 cup sugar
4 cups ice cubes, divided
1 cup Bombay Sapphire gin or other premium gin, divided
1/2 cup fresh lemon juice, divided
1 750-ml bottle Champagne



Directions:




Stir 1 cup water and 1 cup sugar in medium saucepan over medium heat until sugar dissolves; bring to boil.  Reduce heat; simmer 3 minutes.  Chill until cold. (Simple syrup can be made 1 month ahead.  Cover and keep chilled.)

Place 8 champagne glasses/flutes in freezer and chill at least 1 hour.

Place 1 cup ice, 1/4 cup gin, 2 tbsp lemon juice, and 3 tbsp simple syrup in cocktail shaker.  Shake well, then strain into 2 chilled glasses/flutes.  Repeat 3 more times with remaining ice cubes, gin, lemon juice, and simple syrup to make 6 more drinks.  Divide Champagne among glasses and serve.