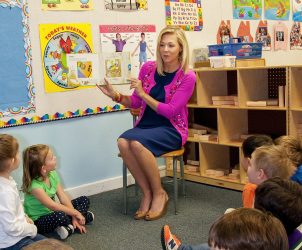 Melissa Saunders, Director of West Side Nursery School, shares her favorite books for preschoolers.
Reading to or with your child is a special part of the day. While the ritual can provide calm before bedtime, it is always an opportunity to ignite conversation, observation and imagination.  I have tried to include both classics and newer stories on this list of favorites.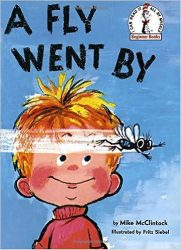 1. A Fly Went By by Mike McClintock
This is my ALL-TIME favorite book to read aloud. The story, published in 1958, is not only brought to life by the rhyming words and repetition, but also by the endearing illustrations of Fritz Siebel. It was a hit with my own children, and the classes that I read it to always ask to hear it again.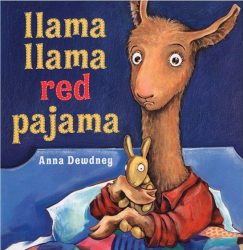 2. LLama Llama Red Pajama by Anna Dewdney
This book also uses rhyme to catch and hold the listener's attention. Both parents and children can relate to the story, and children are reassured that "Mama" is always there.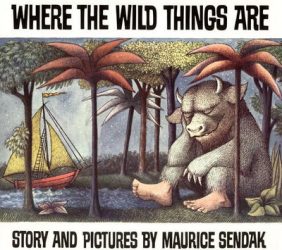 3. Where the Wild Things Are by Maurice Sendak
Most of us remember this story, or at least the vivid illustrations of the book from our childhood. It was brought further to life for me by my eleventh grade English teacher who was trying to impress upon her students the importance of illustrations for setting the mood of each page and getting across subtleties of an author's message. Poor Max is punished for being naughty, but in the end the unconditional love felt for him by his parents means that his supper will in fact be waiting for him.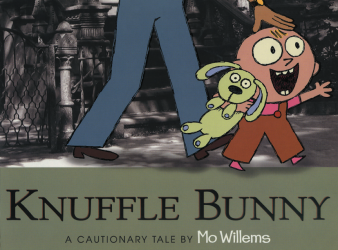 4. Knuffle Bunny; A Cautionary Tale by Mo Willems
The combination of muted photographs with bright and lively illustrations makes this true-to-life story come to life. This book was lesson to read any book myself before reading it to a group of children. While first reading this story to a class, the sea of sad faces looking back at me when Knuffle Bunny is left behind made me question my decision to read the book. Thankfully Dad is able to retrieve him from the laundromat, which brought relief to the children (and me).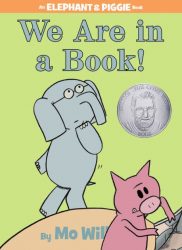 5. Elephant and Piggie by Mo Willems
Confession: my fourteen year old daughter insisted that I include all of the Piggy and Elephant books on the list. When asked what was enjoyable about them, she dove under the bed and pulled two books out of a box of childhood keepsakes. She sat cross-legged on the floor and started reading, which very quickly became giggling. "These two are hilarious Mom! Don't you remember?" Even though I did remember the antics of these good friends, I took full advantage of the opportunity to sit with my daughter and read and laugh at a cherished book again.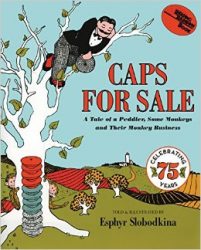 6. Caps For Sale by Esphyr Slobodkina
This timeless classic about a peddler selling caps who runs into mischievous monkeys is always enjoyed by children. The story gives the children the opportunity to anticipate if the man can outsmart the monkeys. The students in our Kindergarten Enrichment class last year definitely give it their stamp of approval as they asked me to read it to them almost every week.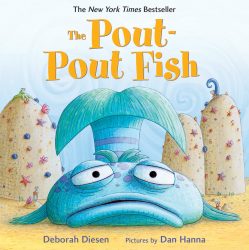 7. The Pout Pout Fish by Deborah Diesen
Similar to A Fly Went By, this is a great book to read aloud. Children love when adults get into character and the Pout Pout Fish provides a great opportunity for this. We also discover that it is better to be cheery than weary.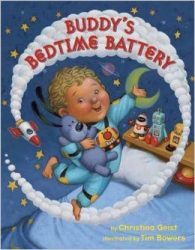 8. Buddy's Bedtime Battery by Christina Geist
This book was recently published in September 2016. We were very fortunate to have the author visit and read her creation to the students. They all enjoyed powering down their active bodies with Buddy (pretending to be a robot) as he prepares to go to bed.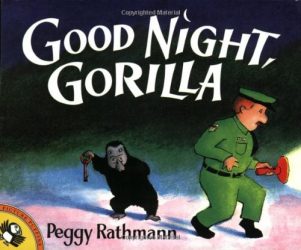 9. Good Night Gorilla by Peggy Rathmann
This book also relies on the whimsical illustrations to tell the story. The troublesome young Gorilla refuses to go to bed, but instead sneaks behind the zookeeper making his rounds and releases the other animals from their cages. Children love the task of searching for the balloon and mouse that appear in each picture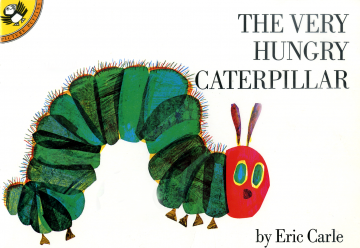 10. The Hungry Caterpillar by Eric Carle
All of the Eric Carle books are fun to read, but this one seems a little bit more magical due to the caterpillar's transformation to a butterfly after his huge feast. The book also encourages the children to count, recognize colors and even rudimentary discussions about metamorphosis!
---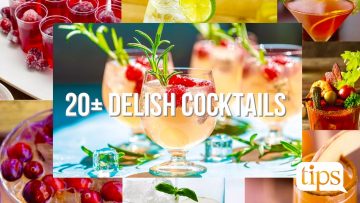 ---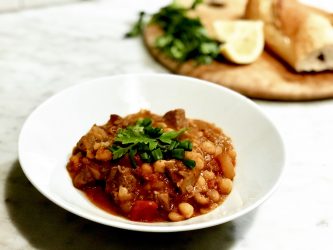 ---
25+ Fun Family Games to Play This Season