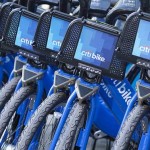 If you've driven around New York City, you can't miss the Citi Bike stations. The question is, how do you use a Citi Bike?
The Citi Bike system, operated by NYC Bike Share features thousands of bikes at hundreds of stations around New York. Citi Bikes are available 24/7, 365 days a year. Station locations are based on population and transit needs. Each station has a touchscreen kiosk, a map of the service area and surrounding neighborhood, and a docking system that releases bikes for rental with a card or key. You must be 16 or older to ride a bike. Check out how to explore with a Citi Bike and their new Citi Bike App which will tell you availablility and routes.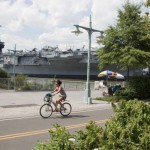 Citi Bike Riding Tips include the rules of the road and recommend keeping an eye on the clock. Check how many minutes you can ride before incurring overtime fees.
Time Out NY has mapped out 4 Cool Citi Bike Routes that are packed with awesome activities that will each take you 30 minutes or less. Or use the helpful website Ride The City to map out your route.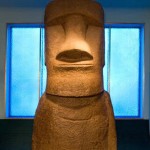 See more of our staff's favorite things to do in NYC .