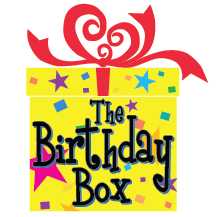 Black Friday, Small Business Saturday, and Cyber Monday certainly makes it easy to get a start to your holiday shopping. But tomorrow is Giving Tuesday, and there is a great way to for you to give back right here in Westfield with The Birthday Box.
The Birthday Box is a local non-profit organization started in 2010 by a Westfield parent. The mission is to provide children in need with an opportunity to blow out candles and make a birthday wish on his or her special day. An entire birthday celebration is assembled, packaged & then delivered in a recycled box. This party in a box includes a birthday cake (or mix), candles, party plates, a birthday present and party decorations.
The box is delivered anonymously; so all children in need get the opportunity to celebrate their special day regardless of their financial status.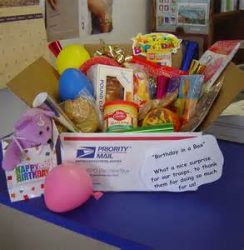 Local charities, outreach programs, and centers provide The Birthday Box with the first names, ages, genders and birthdates of the child in need. A few days prior to the child's birthday, a Birthday Box is delivered to the director of the outreach facility and in turn given to the child's family.
If you would like to make a donation to The Birthday Box they are always looking for:
A new toy or gift card (We provide gifts for children ages 0-16 yrs.)
A bakery gift certificate
Wrapping paper or a corrugated brown box
A package of candles, a new package of party plates, napkins and/or forks (no bulk packages, please)
New party decorations (blowers, party hats….)
Batteries for electronic toys, packing tape and scotch tape for wrapping
To Make a donation online click here
Other Ways You Can Help:
Sponsor a Birthday Box: Make a donation in honor of someone's birthday, anniversary or special milestone and give a needy child his or her birthday wish.
Give Back at your Birthday Party: Collect gifts at your party to donate to The Birthday Box. You'll be able to celebrate your impact on many children in the community.
Host a Collection Drive: Hosting a collection drive in your community or with an organization you belong to can help many children.
The Birthday Box's operates here in Westfield, but they also have divisions in Maryland and Westchester.  Visit their website at thebirthdaybox.org.  To drop off a local donation for Giving Tuesday or to get involved contact Jenn Wilner at jenn@thebirthdaybox.org
Lets all try to do something to pay it forward for Giving Tuesday!