Looking for some excitement? Check out my latest suggestions.
Recent
Posts
Category: Fun
Whether you are looking for something warm and welcoming, or some weekend fun, the winter is not complete without brunching at the many cozy places around New York City.
For the kids, there's no champagne but that shouldn't stop them from having a fabulous time ringing in the New Year at their age-appropriate slumber party.
Between buying gifts, cooking gourmet meals, and traveling, the holidays can leave you broke! Limit the damage to your bank account with these awesome money-saving ways to spend your Winter Break.ideas to spend your Winter Break.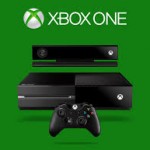 Teens can be difficult to shop for but with these teen gifts you're sure to hit a homerun whether shopping for teen friends or teen relatives.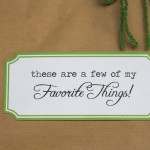 Host a "My Favorite Things" party this holiday season. The idea for the party originated from Oprah's popular My Favorite Things show, and it's a fun way to entertain your friends over the holidays.
Thanksgiving-friendly flicks to help you through your food coma.