Looking for some excitement? Check out my latest suggestions.
Recent
Posts
Category: Fun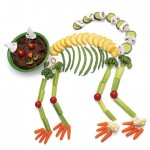 Choose healthy treats to serve at your kid's class parties, pack in school lunches, offer at the next playdate, or let kids munch on them before heading out to trick or treat.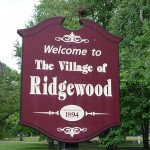 Don't miss all the events taking place this weekend.
The Stewarts' backyard Halloween attraction in Ridgewood features static and animatronic decorations meant to scare those who dare to enter the loops-and-traps maze. Visitors find their escape after navigating the twists and turns of frights inside.
Skiing is a sport that allows children develop self-confidence and to experience a sense of freedom that can be found nowhere else other then on a ski hill. Skiing gives special needs children the opportunity to be independent and responsible for themselves with the freedom of a multi-acre playground.
"Biergartens" have been popping up all over, some of the freshest and best beer gardens in the area.
The Great Jack O'Lantern Blaze® is the tri-state area's biggest, most exciting, most electrifying Halloween event. It returns to Cortland Manor, NY for 2014.