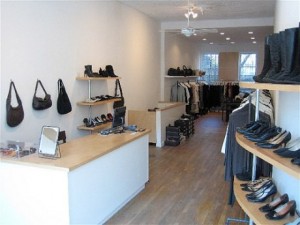 If you're anything like me, your heart skips a beat, simply by walking down 5th Avenue and seeing every top designer store you could ever wish for.  Sigh… If only money grew on trees. Well, with consignment boutiques popping up all over the place, never fear, you can still have your Louis Vuitton, Chanel, and Hermes… but for so much less! The greatest part is that there is something for everyone, whether you are looking for traditional, timeless Chanel tweed, or an of-this-moment pair of leather leggings.  Even better, bring in all those clothes taking up space in the back of your closet that you will never wear again and make some money by selling them.  What's old is new again!
Check out these Ridgewood consignment shops:
Savvy Chic
Double Take
Taralyn's Closet
Second Time Around
For consignment shopping online, visit this fabulous website:  TheRealReal.com.