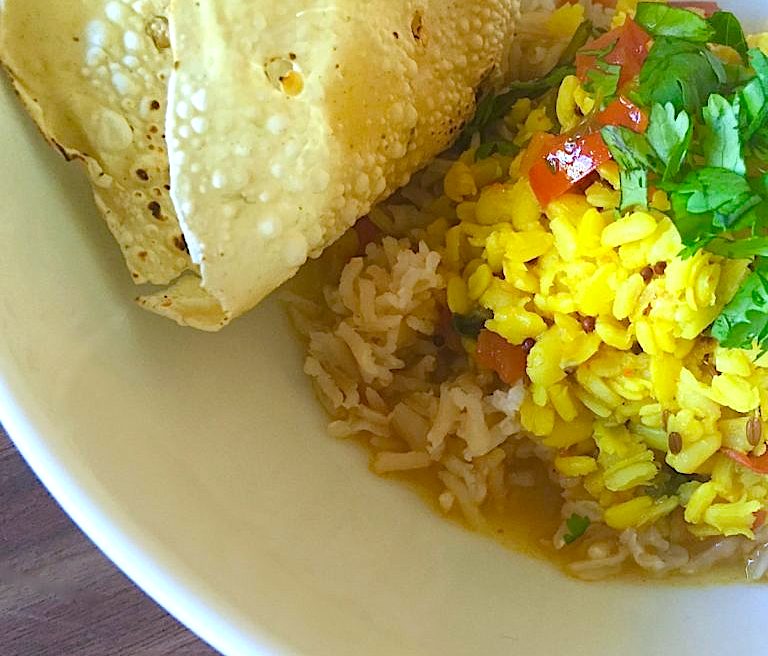 Dal is a staple of Indian cuisine. "It's like an Italian grandmother's red sauce recipe," says Reshma Shah, founder of The Family Table, "each family has it's own version with special twists here and there." We are happy to be sharing Reshma's family's dal recipe. "It's my mother's recipe," she says, "but I have made a few adjustments (cutting back on the oil and the spice for my kiddos!)." This dal is intensely flavorful while at the same time quite light. Fresh curry leaves, ginger, spices, and punch of citrus will leave you wanting this dal week after week.Ingredients
Ingredients
1 cup yellow mung dal
1 teaspoon oil
1 teaspoon dried, black mustard seeds
1 teaspoon dried cumin seeds
5 – 8 fresh curry leaves
3 small plum tomatoes, diced
1 teaspoon ground dhana jeera1/2 teaspoon turmeric powder
1/4 to 1 teaspoon ground red chili powder
1 teaspoon Kosher salt
1/2 inch fresh ginger peeled and sliced
juice of 1/2 a lemon
chopped fresh cilantro
Instructions
Thoroughly rinse and drain the dal. In a bowl, cover with about an inch of water and let soak for 20 to 30 minutes.
While the dal is soaking, prep the remaining ingredients.
Drain the dal and transfer to a medium sized pot. Add enough water to cover about an inch above the dal.
Simmer on medium heat for 15 to 20 minutes until the dal is tender and almost cooked through. Skim off any scum that may form as the dal is cooking.
When the dal is almost cooked through, begin your vagar. In a small pan, warm the oil. Once the oil has warmed, add the mustard and cumin seeds (they should "pop" a bit, so be careful of any splatter!).
Add the fresh curry leaves followed by the chopped tomatoes. Once the tomatoes have cooked down a bit (about 5 minutes), add the remaining spices (including salt), ginger, and lemon juice. Let simmer for a couple of minutes.
Pour the vagar mixture into your nearly cooked dal. Stir to combine and simmer for another 5 to 10 minutes.
Add in the chopped cilantro.
Serve over steaming rice and alongside your favorite Indian vegetables.
---
25+ of Our Favorite Party Apps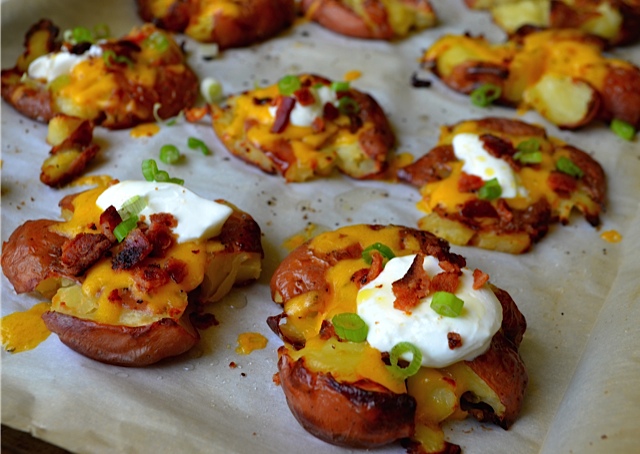 ---
A Camp for Every Kind of Kid: 
Circus Camp, Surf Camp, Adventure Camp and More!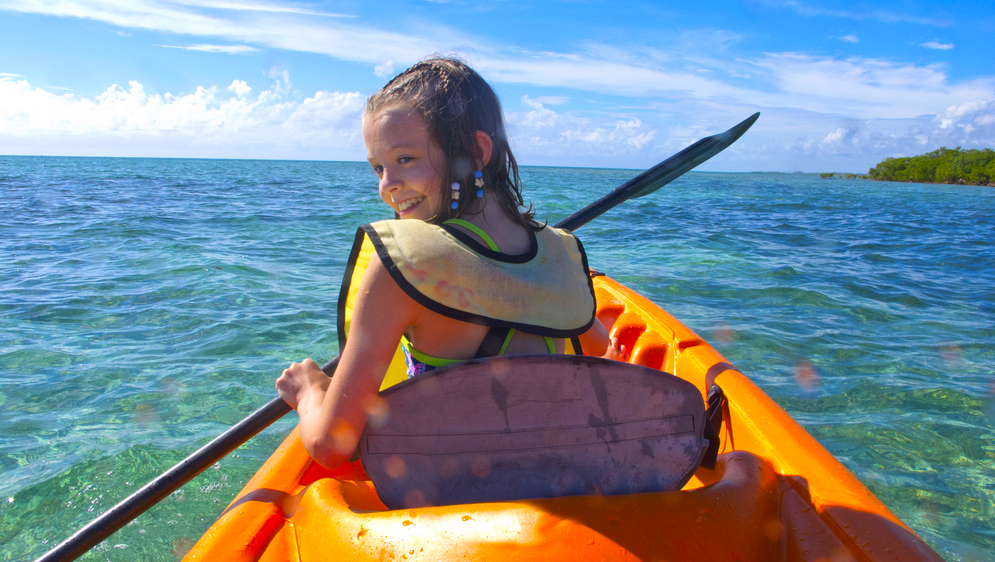 ---
Our All-Time Favorite Get-Aways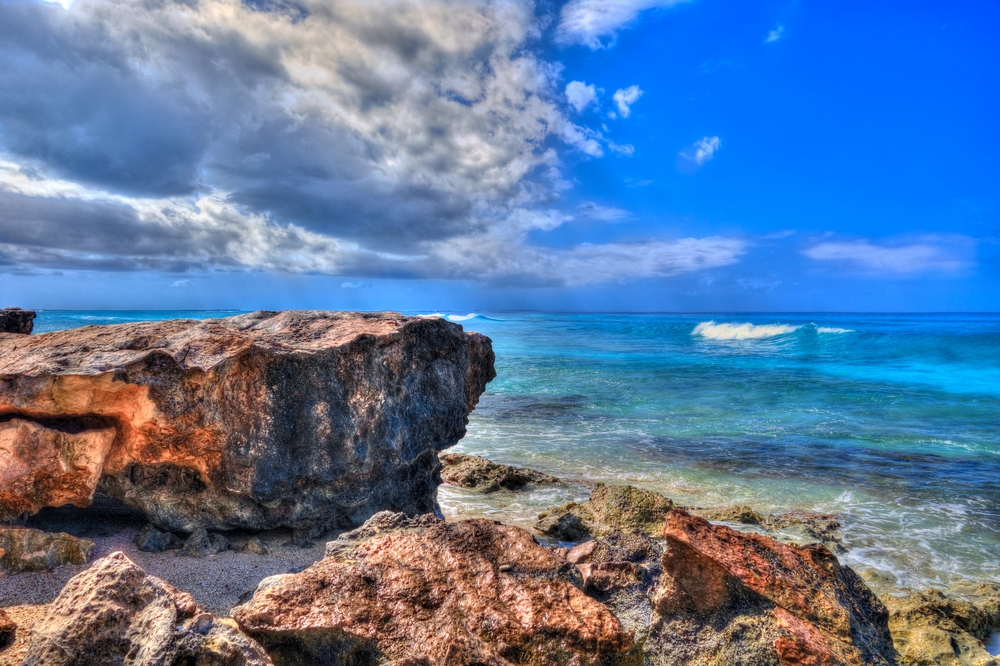 ---
Fat-Free Indian Smoked Eggplant Salsa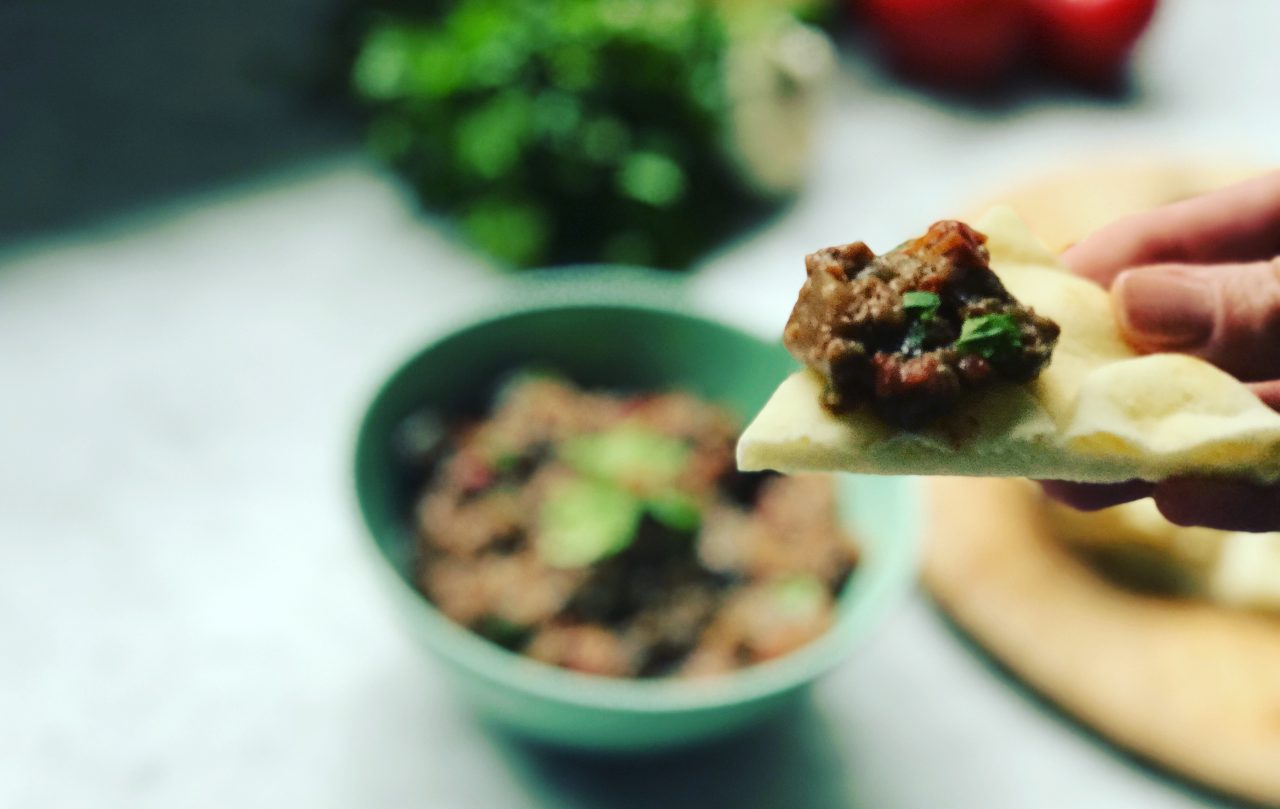 ---
Should You Add Ginger to Your Diet?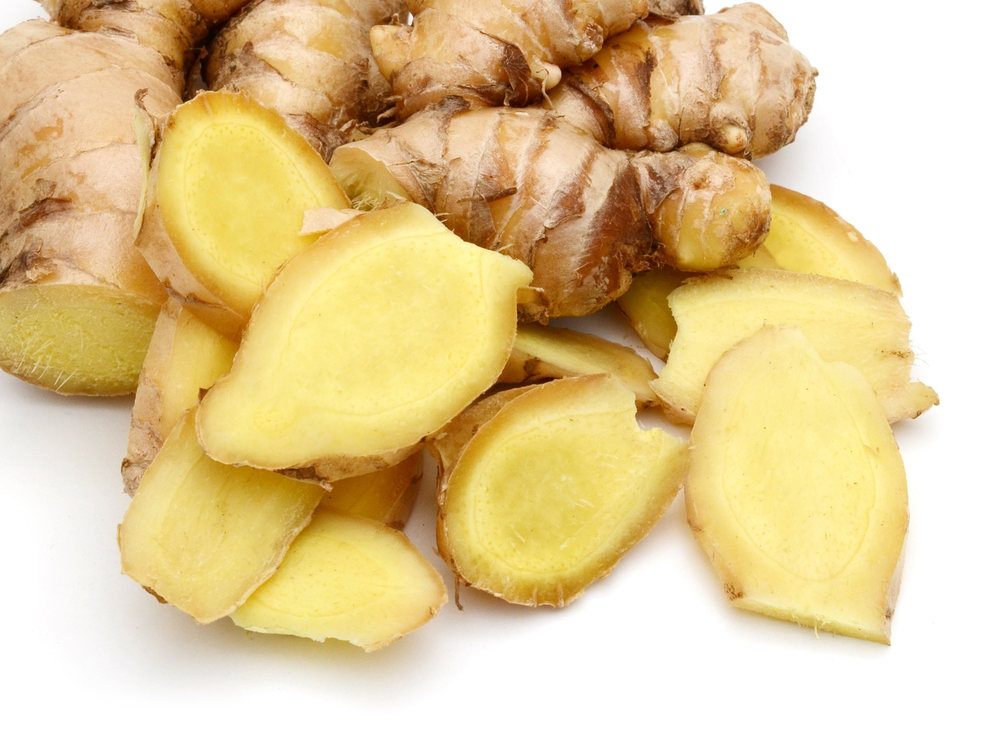 ---
Spring is Perfect for a Brazilian Caipirinha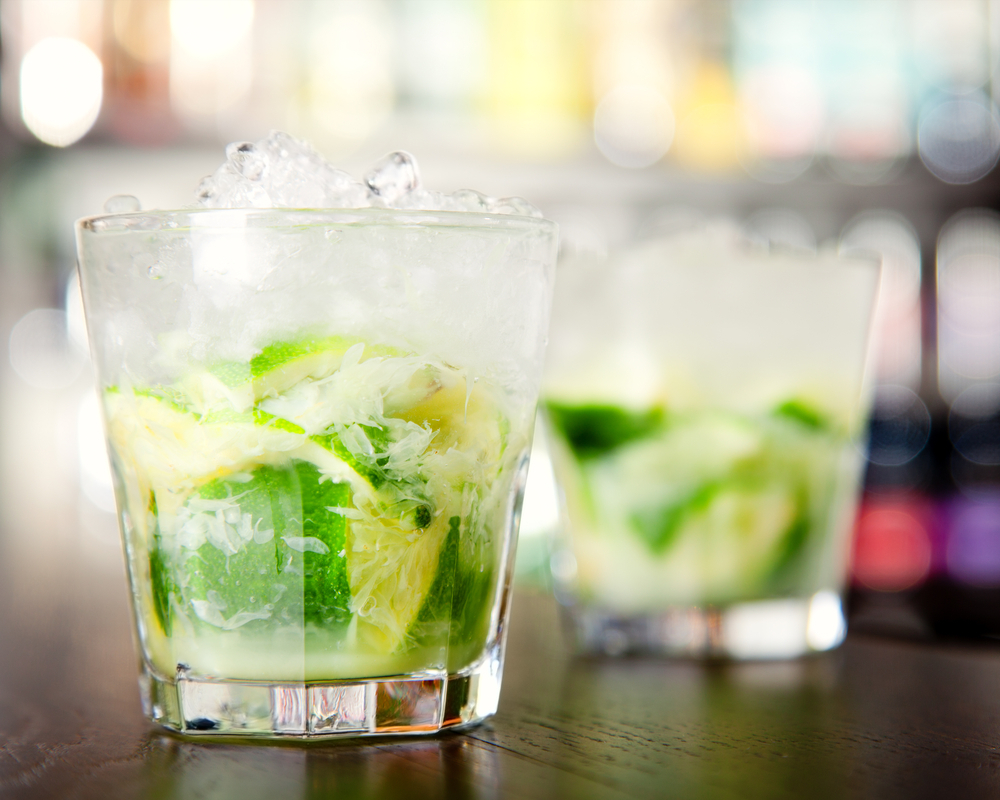 ---
Try Our One Pot Protein Dinner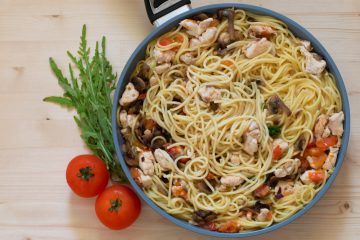 ---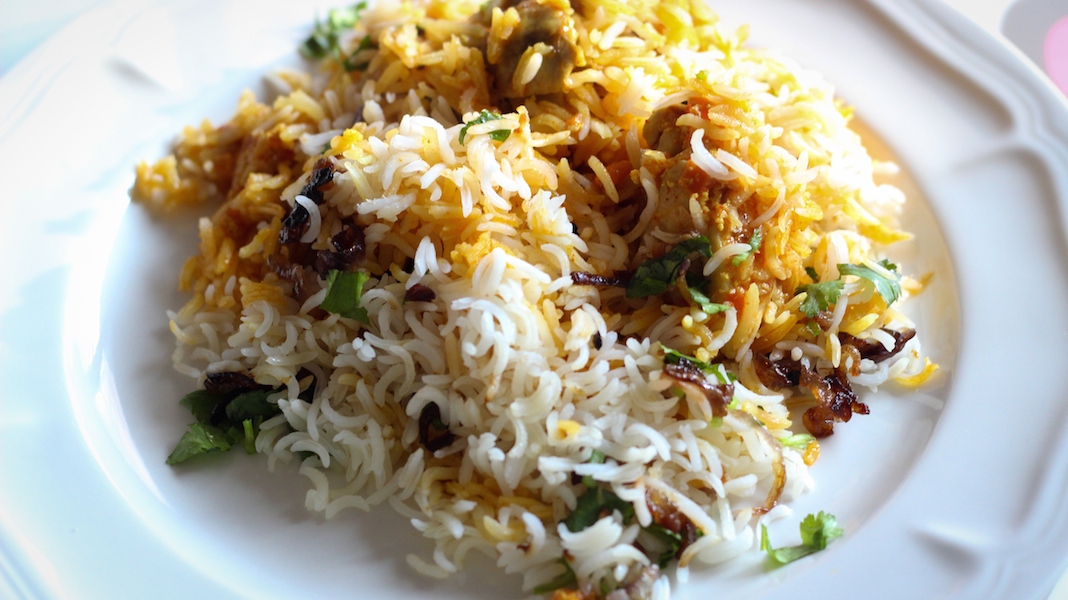 ---
Why is Turmeric so Good For You?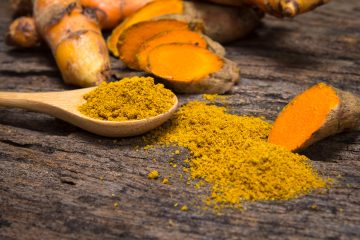 ---
---
---
---
---
---