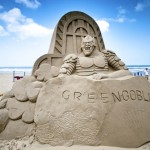 Sandcastle contests showcase the work of elite sand sculptors from all over the world and novices. Many of the sculptors who participate in these contests have many years of experience and have won numerous local and regional contests to earn the chance to show their skills. Visitors to the festival can expect magnificent art that is truly transient. Only photos remain when the sculpture erodes.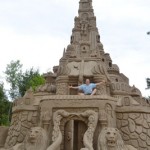 Sandy Castle – World's Tallest Sand Castle
Point Pleasant Beach, NJ – jarretscastle.com
World Renowned Sculptor Ed Jarrett has built the Sandy Castle on Jenkinson's Beach in Point Pleasant Beach, New Jersey. The attempt is to reach 50 feet tall, breaking Ed's current world record with 100 percent of all proceeds and donations from admission directly going to local residents and businesses struggling to recover from Superstorm Sandy.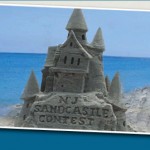 New Jersey Sandcastle Contest
July 18, 2013 Belmar, New Jersey; visitbelmarnj.com
Anyone can join in at this annual New Jersey event. Awards are distributed per age group and in day camp and family categories. If you prefer to simply observe the activities, there's music, giveaways, and food.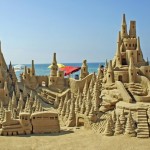 East Hampton Sandcastle Contest
August 3, 2013 Amagansett, New York; ehsandcastle.com
Participants are divided by age and experience level, with prizes and trophies awarded to the top three in all categories. Presented by local non-profit organization, The Clamshell Foundation, the money raised from the annual events goes to several charities.
Held every August, for the past 37 years at Jetties Beach, this late-summer ritual is a favorite among participants and sandcastle admirers. Each year, over 50 sculptures emerge from the sand, from families and teams vying for the top honors. The rules are simple – be creative! Highlights have included everything from Nantucket Lightship Baskets to VW Bugs.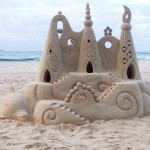 Outer Banks Wildlife Sandcastle Contest 
August 3, 2013
This fun-in-the-sun event gives attendees a chance to learn from master sandcastle builders, view professional sculptors' sand creations and compete in amateur-level contests. OWL's Sandcastle Contest is a great time and for a great cause. All proceeds raised during the weekend event go toward the rehabilitation and care of native North Carolina wildlife that have been injured or orphaned.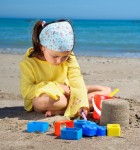 Tips & Tricks: 4 Rules of Castle-building
1)Use moist sand. Squeeze a ball of sand in your hand for a few seconds. If the ball stays together when you roll it around in your palm, it's perfect sand for a castle. The best place to find this sand is below the tide line.
2) Start with a densely packed mound of sand. To get the best density, build up the mound gradually: Add 6 inches of sand, pack down firmly with your fists, then pour half a bucket of water on top. (You can never add too much water; any excess will just drain out.) Repeat until you've reached your desired height.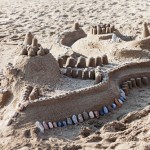 3) Shave away sand in thin layers. This way, you'll have more control when you're carving design details. Plus, it's easier to take away sand than it is to add it back.
4) Work from top to bottom. You'll lessen the chance that falling sand or an ill-placed knee will ruin your work. As you create finer details like windows and stairs, blow away excess sand using a straw.