There is no need to fly on your next vacation. Instead, try taking your family on the road. Nothing brings a family together like a road trip. There are things you can see in a car that you miss when flying in a plane, like cornfields, mountain towns, farmland and lots of pick-up trucks. But the real joy of a road trip is in gaining a greater appreciation for the journey. When you fly, you miss out on the perspective of how long it takes to travel across a single state. Check out these southern destinations, or combine a few a make a week out of it.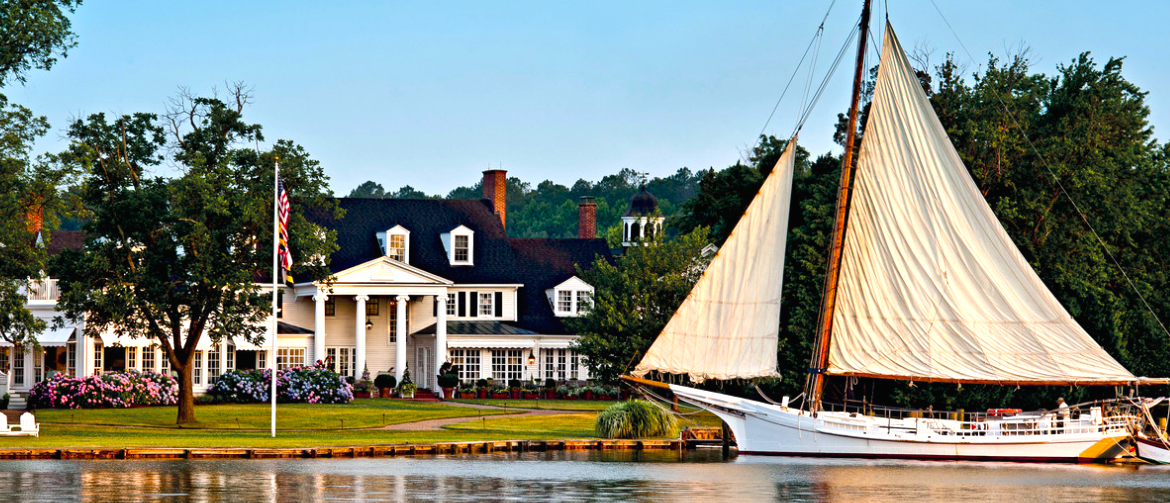 4.5 Hours Away…
The Inn at Perry's Cabin. Pulling into the intimate waterfront town of St. Michael's, Md., is like stepping back in time. A quaint, two-line street dotted with unique boutiques and a sprinkling of restaurants is reminiscent of a luxury Mayberry (1 hour from Annapolis). Nestled behind the main street are docks upon docks, for this is sailing country. Turning down the long drive to the Inn at Perry Cabin, it feels as if you're entering a grand estate. Today, the Inn overlooks the water and a small dock from which to embark on daily sailing lessons and excursions. Adjacent to its expansive green, manicured lawn is a cottage housing the spa, fitness center and infinity pool and pool bar. While this is a relaxed and quiet inn, kids are plentiful. Whether you've never sailed a day in your life or have some experience working the ropes, the Learn to Sail program is right for families. Two-day Learn to Sail Getaway courses provide a morning classroom session, a four-hour morning sail, a break for lunch, then four-hour afternoon.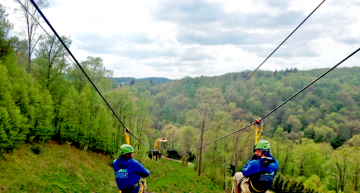 6 Hours Away … in Farmington, PA. Expect all the standard family-resort amenities, like kid-friendly pools, an arcade with climbing wall, kids' programs and a kiddie spa. But Nemacolin also has a slew of activities that are unique to the resort, including a safari tour of their extensive wildlife collection (where we got to feed lions, tigers and bears), a paintball course, a child-sized ropes course with zip line and dog sledding in the winter. Your teen with a newly minted driver's license can hit the resort's off-road driving academy, where they can learn to tackle the wild, rugged wilderness in a Jeep Rubicon.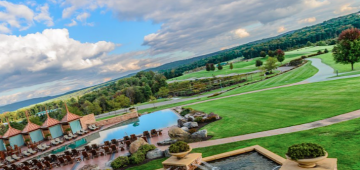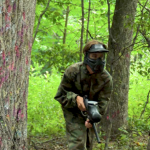 Spa Voyage Kidz Spa, the brightly hued kid and 'tween oasis, offers an array of treatments, from hair braiding to manicures to kid-friendly massages (fully clothed and with a parent present). Kids who aren't quite ready to take on the resort's two 18-hole golf courses can try their hands at disc or miniature golf. Or families can rent bikes and cruise through the hills of the scenic property. The marksmen in your crew can try paint ball, clay shooting, archery or even game hunting. Fly fishing excursions can also be booked, including lessons for your newbies.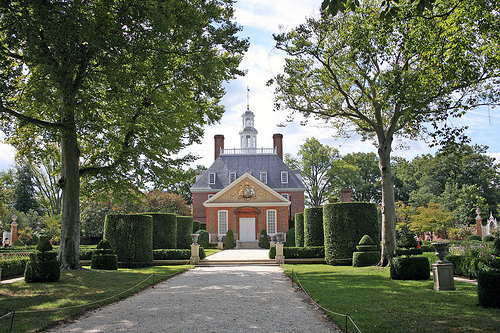 7 Hours Away…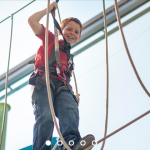 Williamsburg, VA. Stepping onto this 301-acre living museum is like stepping into a storybook. You'll walk streets Patrick Henry, young Thomas Jefferson and other patriots regularly trekked. You'll see highly skilled trade folk like blacksmiths and brick makers hard at work. You'll see women dressed in lace and caps and men dressed in powdered wigs and buckled knee breeches or sturdy trousers and linen shirts. You'll eat in taverns where General Washington dined. You'll snoop through the beautiful home where Thomas Jefferson's mentor, George Wythe, lived. You'll see a whopping eighty eight original structures including the "gaol" (we say "jail) that held Blackbeard's pirates before they faced the noose. Not to mention other attractions outside of Colonial Williamsburg: Busch Gardens, Great Wolf Lodge, and Jamestown.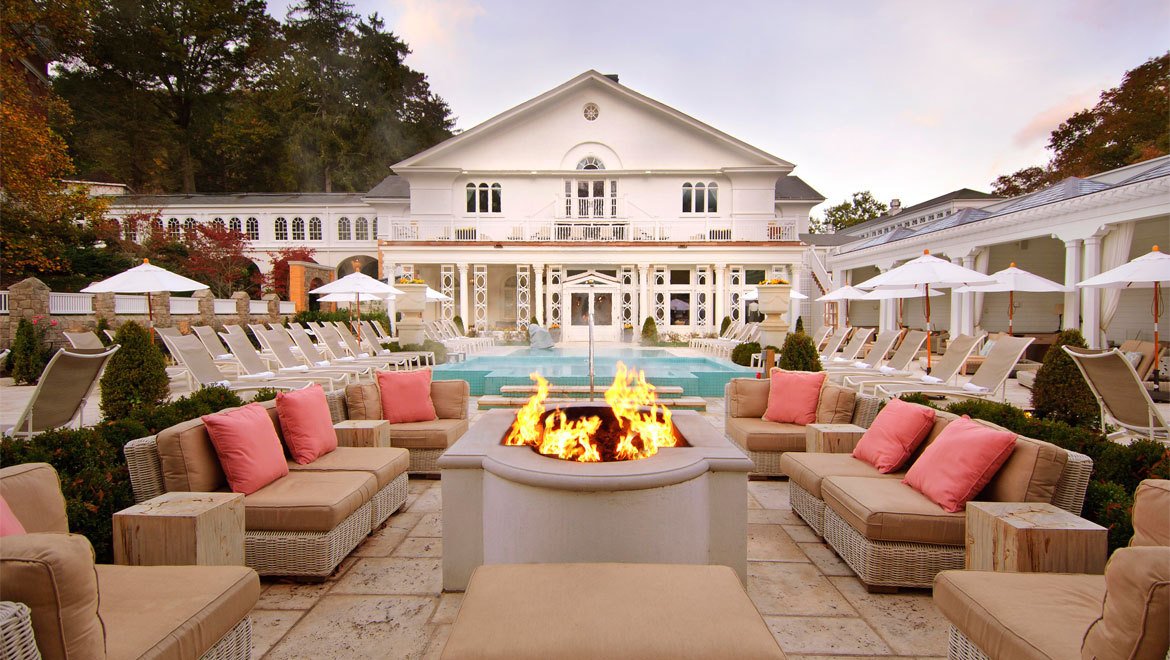 7.5 Hours Away…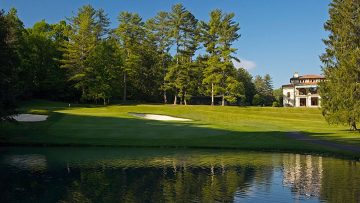 The Homestead. A Grande Dame resort situated in Hot Springs, Virginia within the Allegheny Mountain Valley.  The resort began more than 240 years ago as a place to sample the region's healing springs.
 Along with a spa that still utilizes the mineral waters, the now 3,000-acre property is a four-season resort that gains fames for its golf and its formal dining. Spring through fall, families can hike mountain trails and in winter ice skate, ski and snowboard. You can also book off-road driving tours, archery lessons, canoeing outings, falconry experiences, mountain biking expeditions, horseback riding and rounds of golf on the resort's three courses. Kids aren't left out of the spa either. Purchase the Fancy Feet package, and your child younger than 12 can soak her toes in a chocolate milk bath before getting her toenails polished.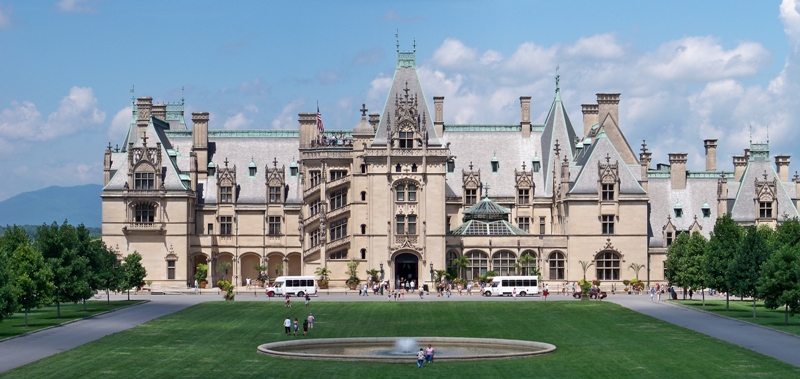 11 Hours Away..
For families, Asheville, NC and its mountains provide a nice getaway. The biggest attraction is the Biltmore Estate, a summer house of the Vanderbilts. Pop in for a tour of the house, as well as walks and picnics in the estate's massive gardens. The property has its own vineyard, and you can purchase the estate's wine to take home. Art and music abound in Asheville, and at any given month you can find festivals of some sort with live music, art and crafts, and fun activities for children. Canopy tours, whitewater rafting, hiking, biking and other outdoor adventures await in the mountains making up the Appalachian Continental Divide.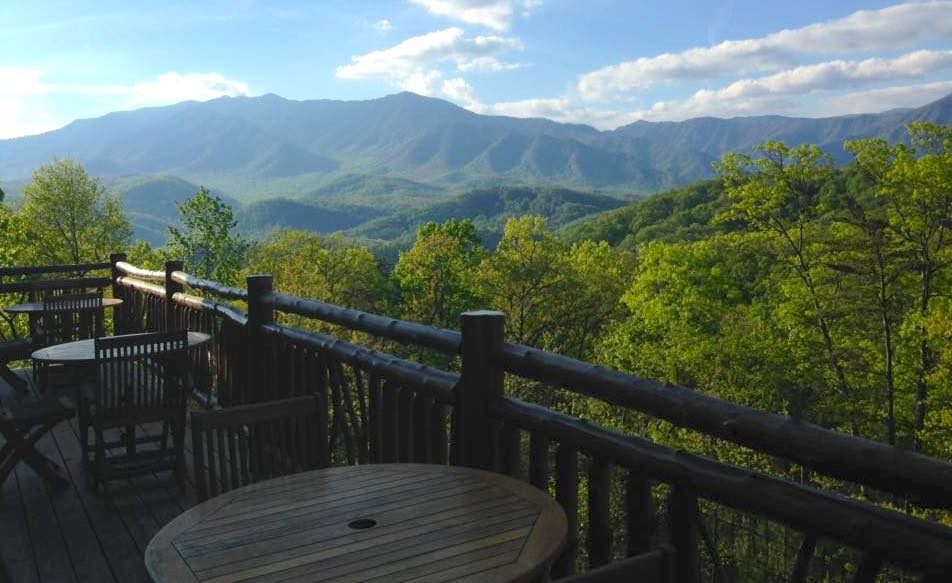 12 Hours Away…
Gatlinburg and Pigeon Forge are the most popular Tennessee gateways to the Great Smoky Mountains National Park. While each of these communities has a slightly different atmosphere (think Myrtle Beach in the mountains) they are all brimming with family-friendly attractions that make exploring the Tennessee side of the Smoky Mountains a ton of fun. We stayed at the Lodge at Buckberry Creek which was elegant and comfortable with beautiful views of the Smokies. They provided a mountain limo after our hike down the mountain. Other highlights included the Dixie Stampede, Comedy Barn, the Zorb, and the new Lumberjack Feud. We explored the Smoky Mountains with a guide from a Walk in the Woods, and ended the week at Dollywood, an amusement park named for hometown honey Dolly Parton.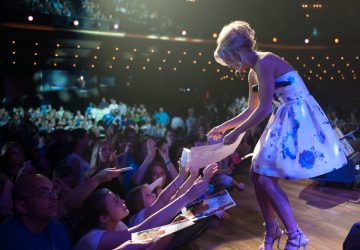 14 Hours Away…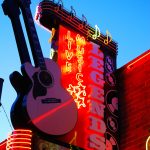 Go to Nashville, TN for southern hospitality, country music and the birthplace of the Grand Ole Opry (the longest-running radio show in the world). The truth is that Music City tips its cowboy hat to just about every musical genre. Listen to up-and-coming songwriters strummin' their stuff at the Bluebird Cafe or visit the Country Music Hall of Fame. But don't forget that there's so much more to this southern city than music alone. In Nashville, you can explore the world's only exact replica of the Greek Parthenon, experience what it would be like to walk on the moon at an interactive science museum, ride a paddlewheel showboat on the Cumberland River, and taste the Loveless Cafe's famous fried chicken and biscuits.
---
15 Things to Do on Turks & Caicos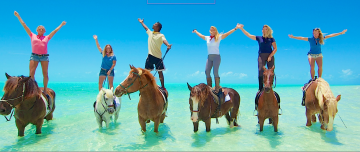 EXPLORE MORE OF PUERTO RICO:
Heather's Family Beach Get-Away Off the Beaten Path: Ponce, Puerto Rico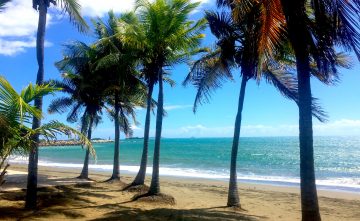 ---
Thinking of Getting Away? Here are Some More Ideas:
Ever Considered Taking a Family Adventure…by Train? Amtrak Adventures.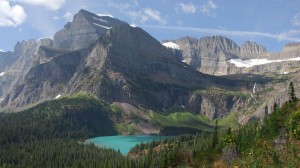 ---
Fabulous Family Resorts with Kids.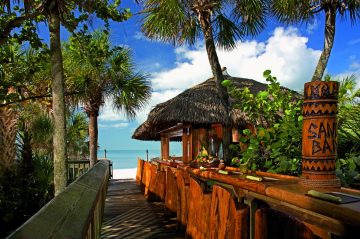 ---
 Las Vegas and the Grand Canyon.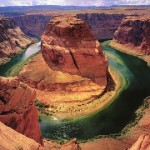 ---
Golfing with Kids.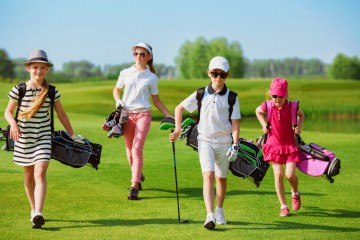 ---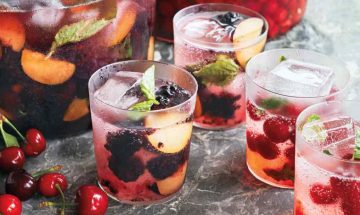 ---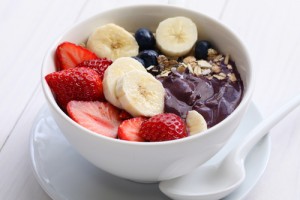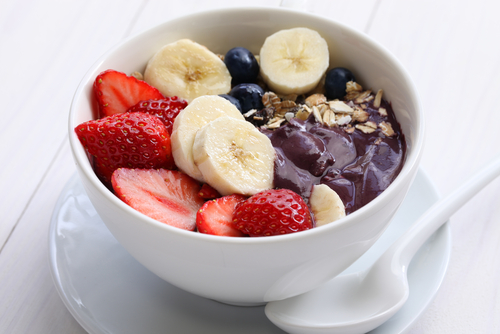 ---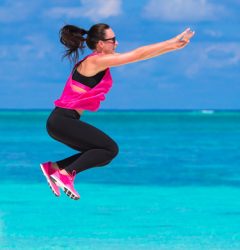 ---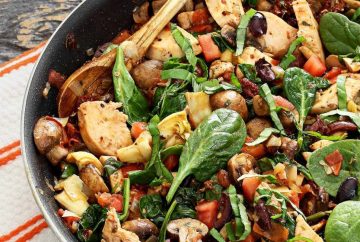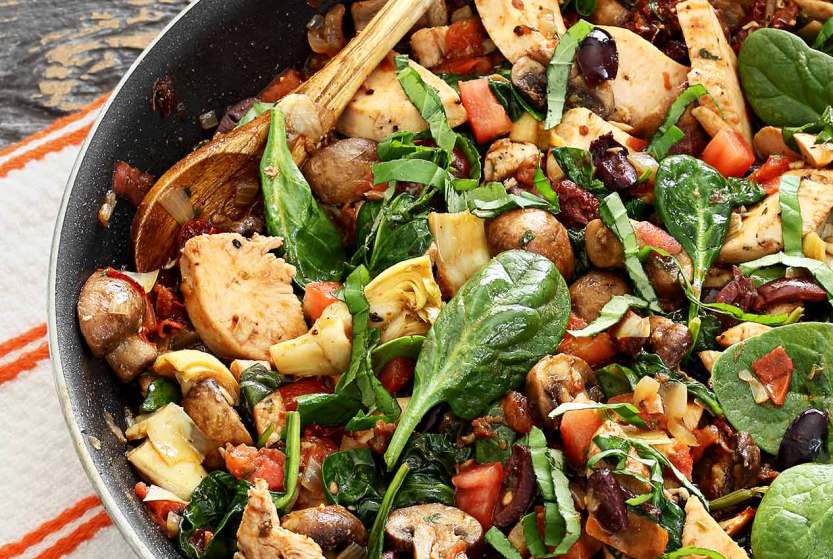 ---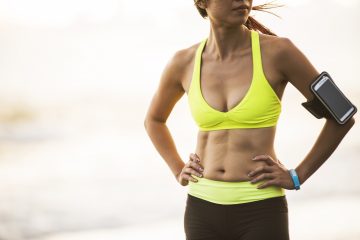 ---
HEALTHY SNACKING ON THE GO
Almond Protein Balls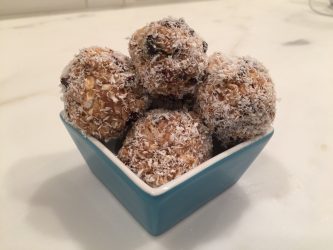 ---
Tammy's 5 Minute Crunchless Workout Video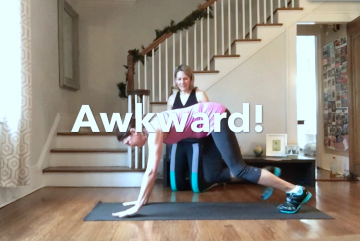 ---
 Inspired by Thai and Polynesian Flavors:  Coconut Rice