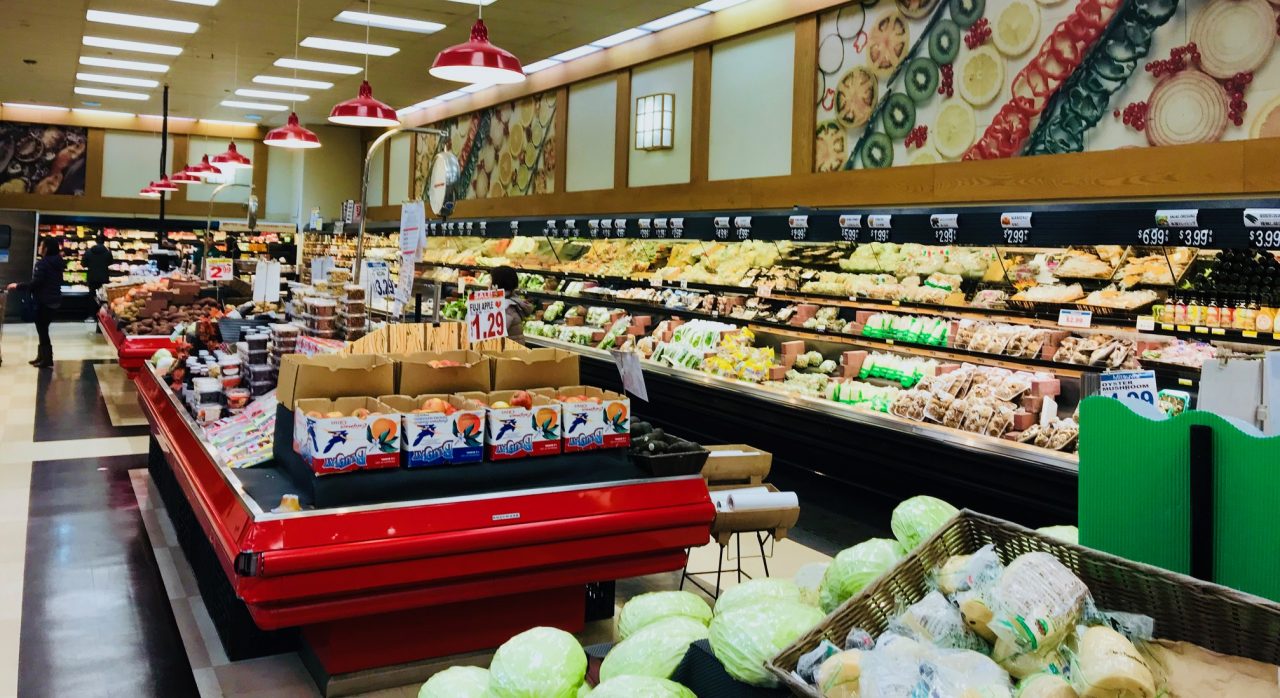 I love exploring new places to shop and eat especially when its a place where you can get harder to find ingredients. I had Mitsuwa Marketplace on my list of places to explore for awhile and it did not disappoint! Mitsuwa Marketplace is the huge Japanese supermarket/mall that carries a wide variety of Japanese groceries as well as beauty products, small kitchen appliances and cooking utensils, and a selection of Chinese and Korean groceries too. Come hungry: after you shop, you can choose one of several small counter restaurants and enjoy a meal.
Here are some of my favorite finds from shopping: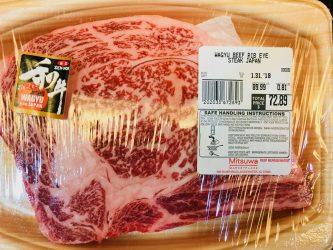 At $89 a pound, Wagyu beef is culinary treat for carnivores! Traditionally, sake or beer was added to the cattle's feed and the animals also were massaged to prevent cramps from trekking due to Japan's rugged terrain, Between these breeding techniques, and the cow's DNA, the result is beef that is beautifully marbled, buttery and tender. It's also said to be healthier than commercial beef because it is higher in monounsaturated fats and contains more omega-3s. A few years ago, Costco started offering it for $109/lb…but you had to buy a minimum of 11 pounds, which would bring your total to $1,199.99: a $300 discount from the full price $1,499.99! They still sell it–now for $100 a pound with a 12 pound minimum.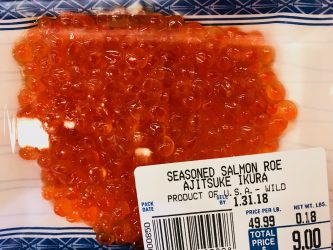 Salmon roe known for its big pop of flavor was $49.99 a pound.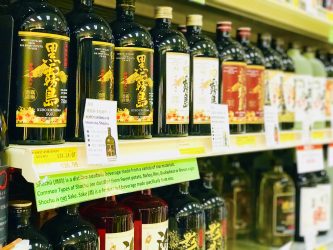 There's an aisle with Wine, Sake, and Shochu. I was curious about the difference between Shochu and Sake; here's what I found out. Where as Shochu is distilled; Sake is fermented. Sake is made from rice; Shochu can be made from sweet potato, barley, rice and other ingredients. And Shochu is typically stronger: 25-30% alcohol vs. 15-18% alcohol.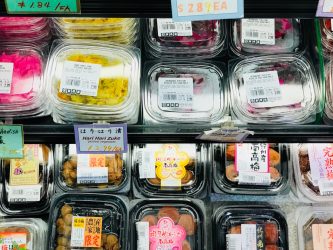 Pickled everything!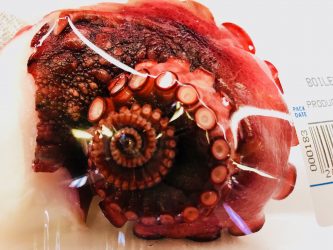 Beautiful boiled octopus.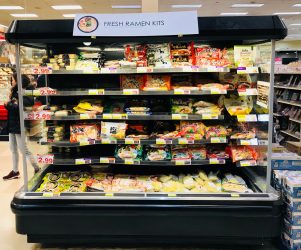 Everything you need for a good bowl of Ramen.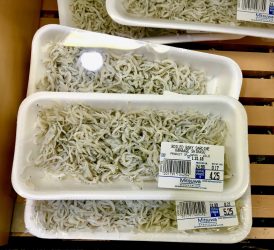 As you can imagine, there was a huge selection of fish and seafood. I had never seen this before:
Kamaage Shirasu, Boiled Baby Sardines.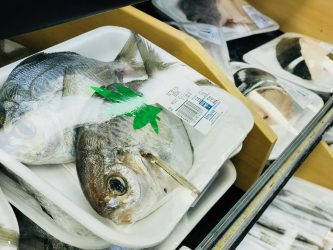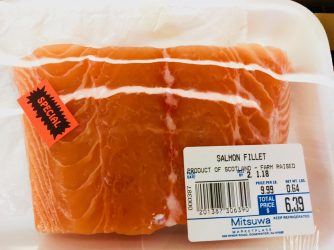 Salmon fillets were only $9.99 a pound.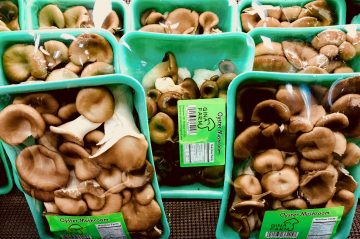 If you are a mushroom lover like me, you'll go crazy over the selection.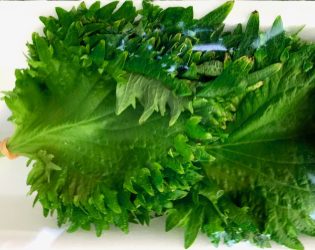 Ohba or Shiso leaf, is a member of the mint family and has large teardrop-shaped leaves with serrated edges. You might see sashimi presented on a leaf which isn't garnish–you can eat it. I want to try it in a Green Tea Mojito.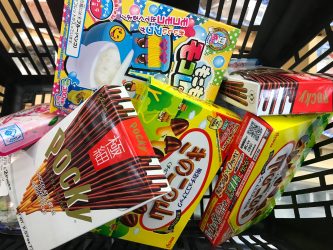 My daughter's basket: only filled with candy.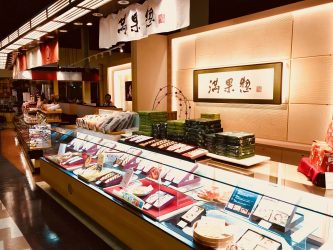 There's a Japanese confectionery: Minamoto Kitchoan.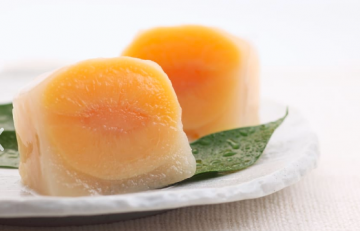 Above are a Japanese treat called Tosenka. Each piece contains a beautiful, juicy, whole white peach immersed in peach juices.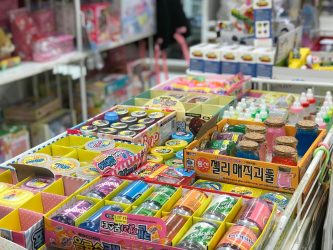 Across from the main mall there is a book store, a cosmetics store and a general store (think Woolworth's) filled with Japanese toys, some household goods and more candy.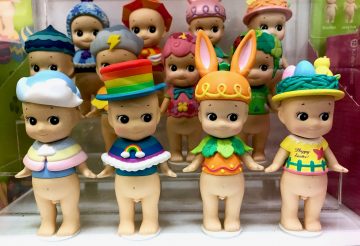 I've never seen these cute little Kewpie dolls before. There were hundreds-all pantless!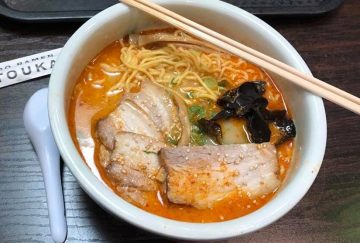 After you shop you can enjoy a comforting bowl of ramen noodles at Santouka.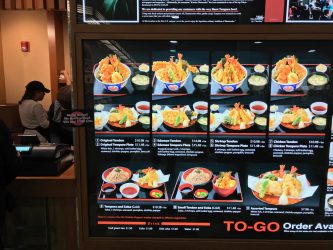 Or big hearty tempura bowl at Hannosuke, above.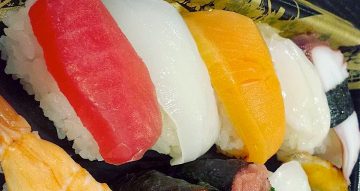 Sushi at Mitsuwa's Sushi counter.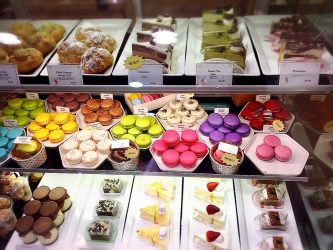 Kai Sweets had made-to-order crepes, baked goods like colorful macaroons.
They have locations in California, New York and their New Jersey location is in Edgewater.
They're open daily 9:30am – 9:00pm. Restaurants 11:30am – 8:30pm
Mitsuwa, 595 River Road, Edgewater, NJ 07020  •  (201) 941-9113.
---
Eating Ethiopian: No Forks Needed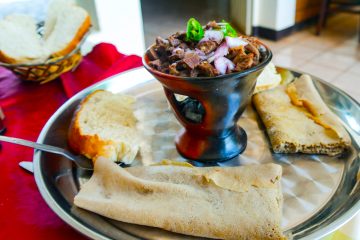 ---
---
Dinner at the Front Porch:
We Loved the Sriracha Meatball Sliders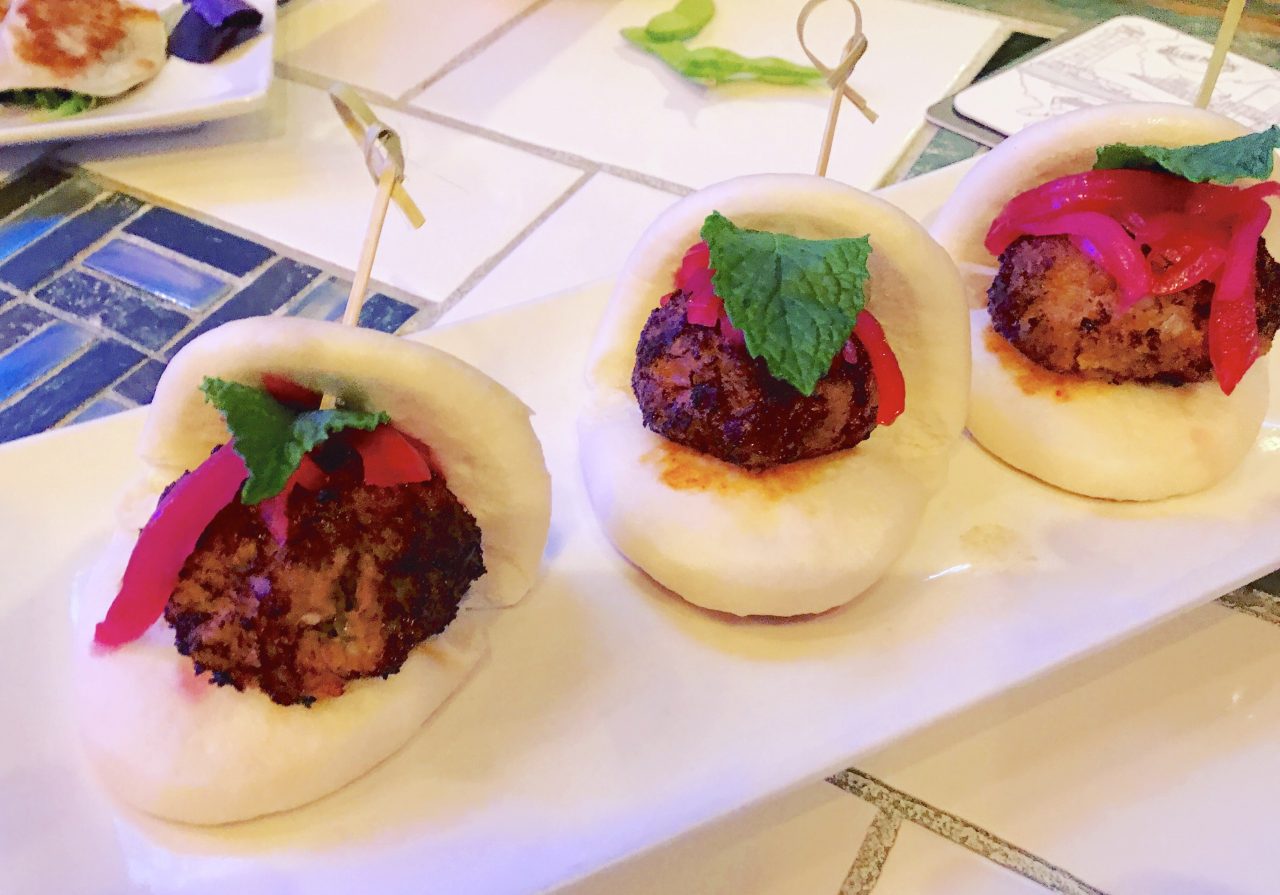 ---
Find Out How to Make Korean Bibimbap: You'll Love it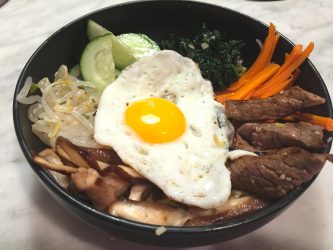 ---
Our Favorite Products for Dry Hands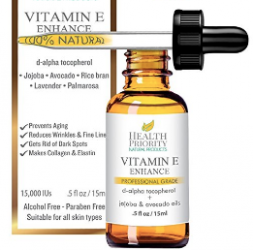 ---
10 Things We Are Sick of Seeing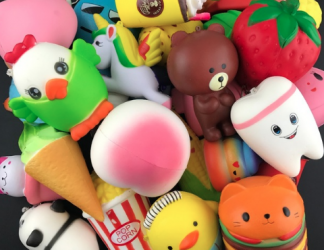 ---
An All in One Indian Dish: Lamb or Beef Biryani: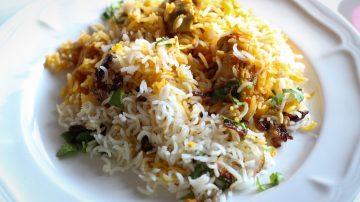 ---
Would You Rather…Give Up Coffee or Wine?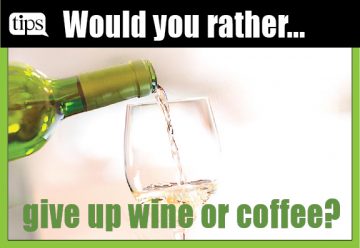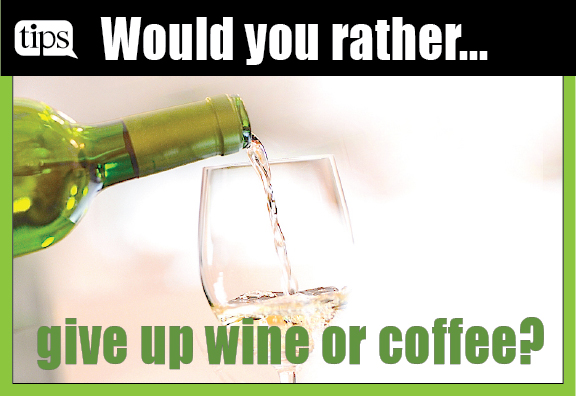 ---
15+ of Our Must-Have Family Games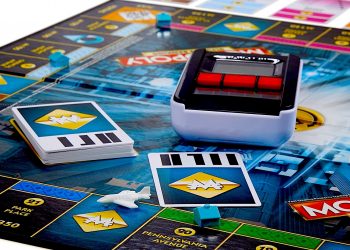 ---