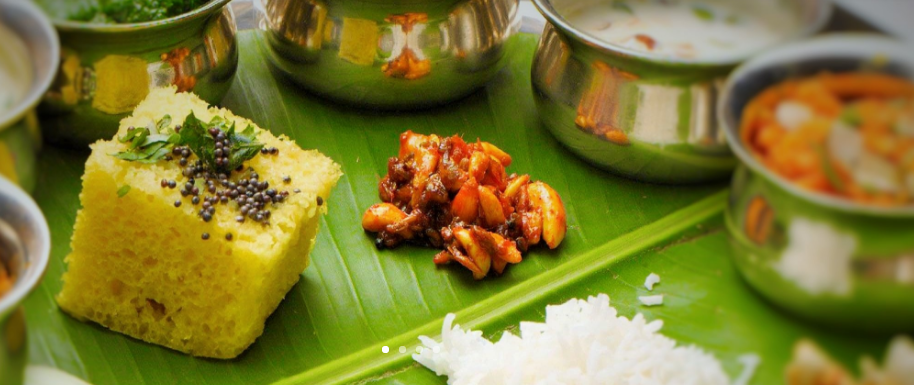 Mourn the closing of Brick Lane Curry no longer; something new, delicious and Indian has arrived in Ridgewood: Manjal Indian Fusion. Manjal's chef Sivaraman Gurusamy cooks up authentic South Indian Pondicherry style food in his restaurant on Godwin across from Whole Foods.  This is his second restaurant: the first opened in Fairlawn in 2016 and is known for it's great food, prices and for its friendly staff. The RW staff was friendly and expressed their excitement about the Ridgewood opening.
Samy, grew up in South India in Pondicherry, India, a town that Lonely Planet describes as "bohemian-chic." The town was under French rule until 1954 and some still speak French there. Dining in this town can be quite an adventure; you can find everything from local Indian to European and Asian flavors. Before moving to NJ, Samy studied hotel management at the Pondicherry Institute. This is where Samy got his start and the place that inspired him to cook in an Asian fusion-style. Samy explained that his cooking is a little different because he blends Indochinese, South and North Indian flavors.
Favorites at their Fairlawn location include the Tandoori Lamb Chops, Manjal Shrimp and Chicken Vindalho. One loyal customer claimed that he "would bathe in the Vindalho sauce." But watch out this dish gets a 3 pepper rating and includes ghost peppers. Things I can't wait to try: the Fisherman Curry with green chilis, curry leaves and coconut; the Bhindi Masala with okras, onion and ginger; and the Boom Boom Chicken–can't wait to try this sauce! But I had to first order will be my usual before trying anything else: an order of vegetable samosas followed by Chicken Tikka Masala, Aloo Paratha and Raita. The Chicken Tikka was creamy and spicy with tender chunks of chicken. The samosas had a slightly crispy, flaky crust and was filled with warm, soft comforting potatoes. We can't wait to come back!
Manjal also has a selection of gluten-free and peanut-free options.
Manjal, 37 Godwin Ave, Ridgewood.