Apple picking season is in full swing. I don't know about you but I never know what to do with all the apples. You can only make so many apple pies. Here is a list of fun recipes to help you use up all those apples.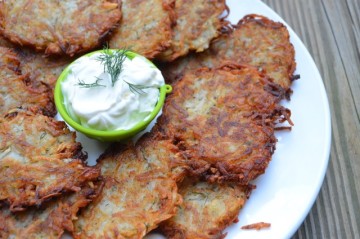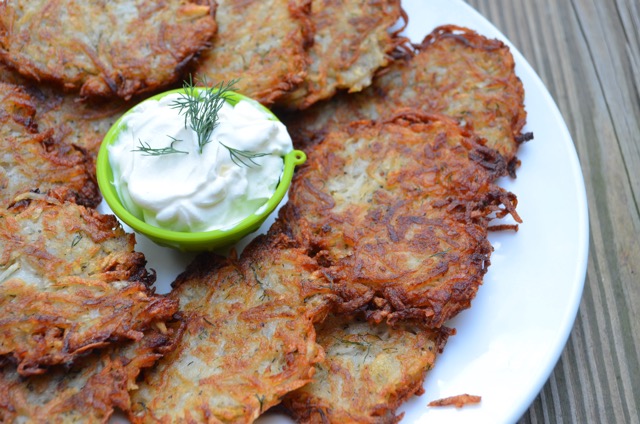 Potato Latkes with Apples & Sour Cream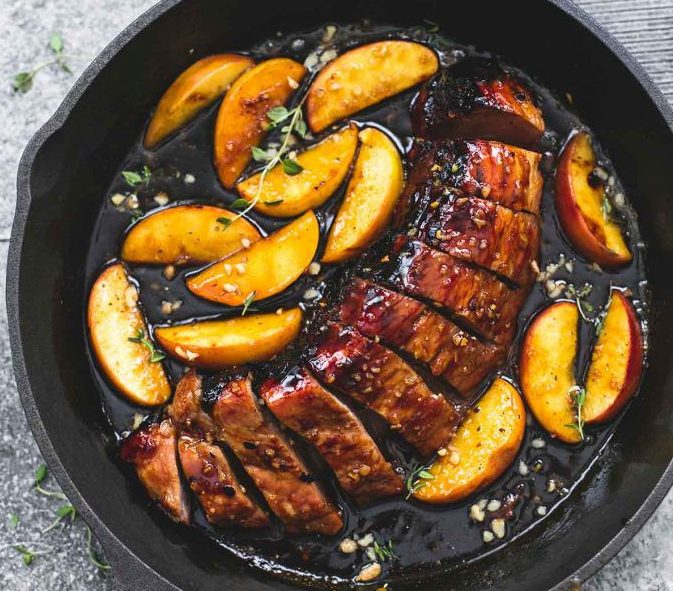 One Pan Brown Sugar Pork & Apples
An easy, delicious one pan meal that's ready in less than 30 minutes.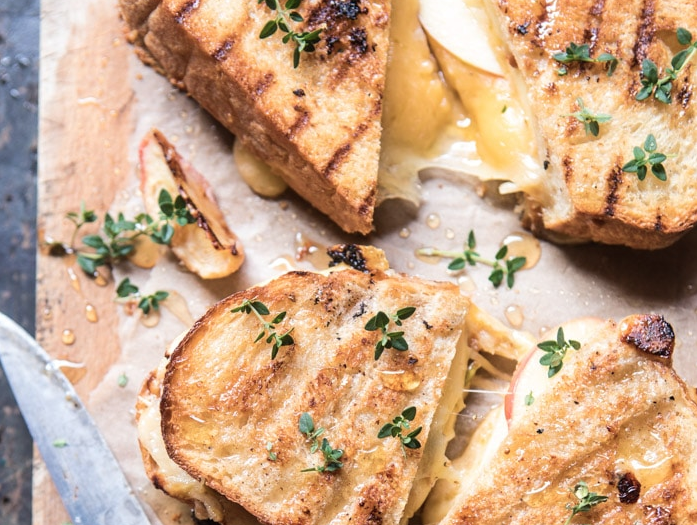 Honey, Apple, Cheddar, and Bacon Panini
Comfort food at its best. You had us at "buttered sourdough bread."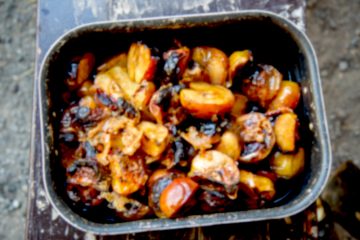 Roasted Root Vegetables with Apples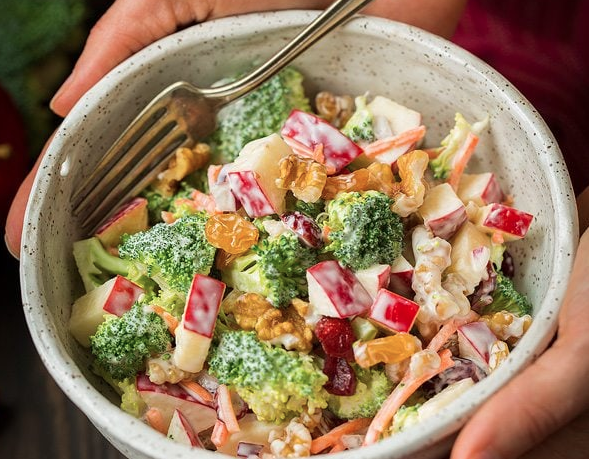 Broccoli Apple Salad
Here's a healthy side made with walnuts, cranberries, a homemade dressing, and of course, apples from Cooking Classy.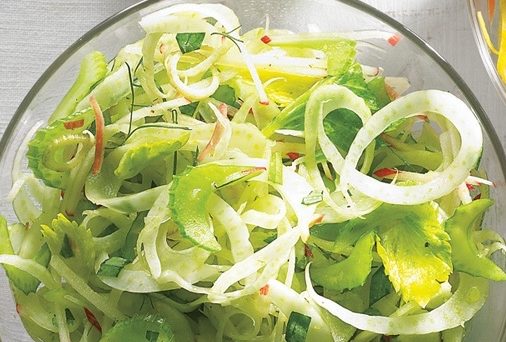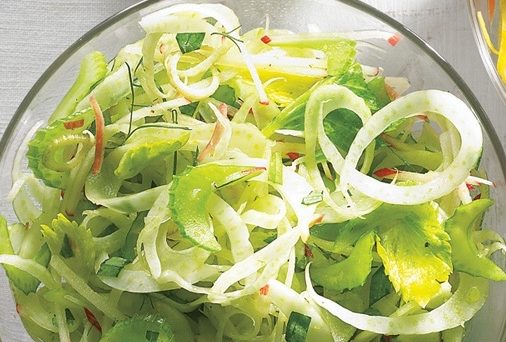 Apple & Fennel Slaw
Loaded with fresh ingredients and that crunch, your tastebuds will be rewarded with just the right amount of sweet and tangy pop to follow!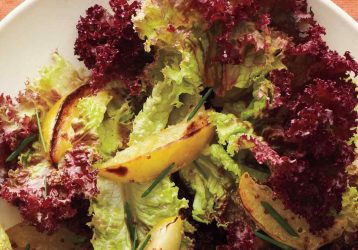 Warm Apple Salad
A simple salad upgraded with warmed apples accompanies all fall meals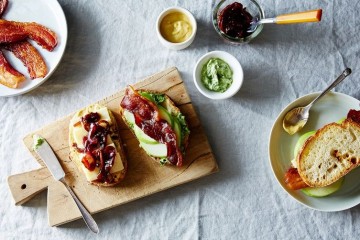 Apple, Bacon, Arugula & Caramelized Onion Sandwiches
Step out of the boring old sandwich box and add something unexpected to your sandwiches!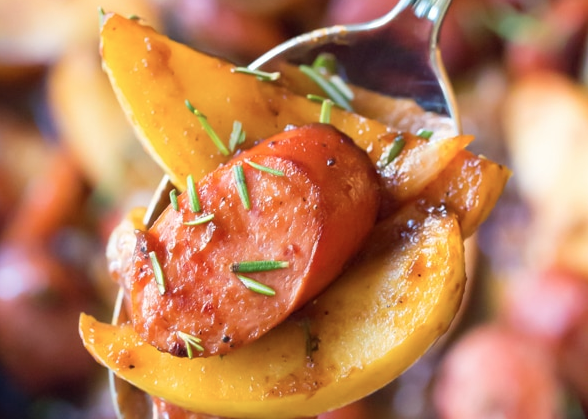 Kielbasa Apple Onion in a Skillet
A warm hearty meal for chilly fall nights.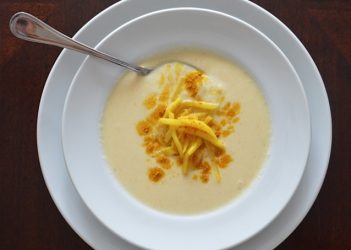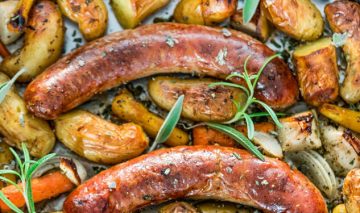 Baked Sausages with Apples Sheet Pan Dinner
We love this all in one pan making it super easy for cleanup and ready in just 35 minutes!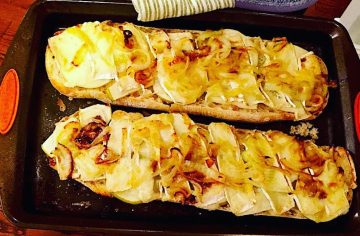 Warm Brie & Apples on Toasty Bread
One of our favorite appetizers because it's so easy and always a crowd-pleaser.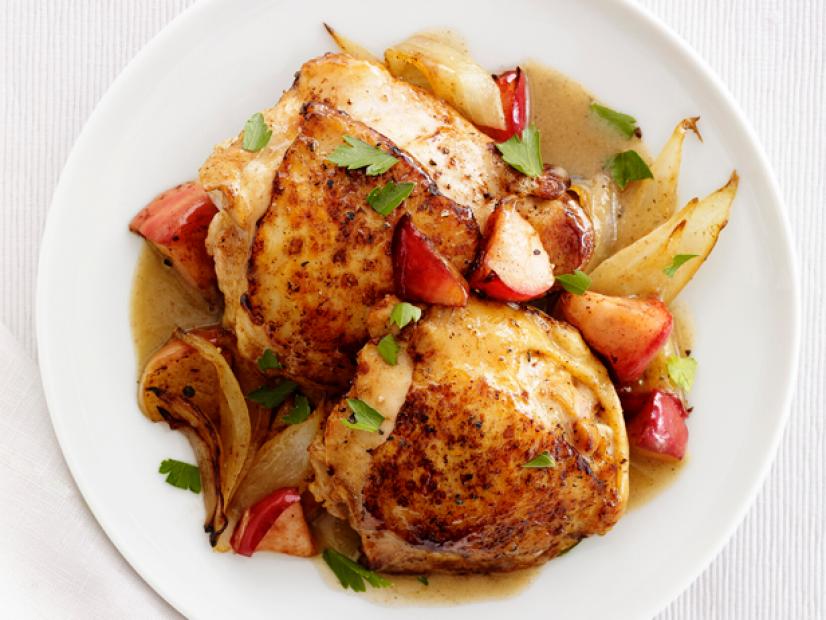 Honey-Mustard Chicken and Apples
An easy dinner recipes that's done in under an hour.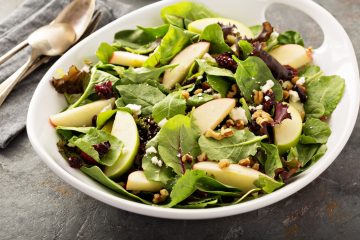 Autumn Salad
Apples will add crunch and sweetness to your salad. Add walnuts, dried berries and your favorite cheese like blue, stilton or goat cheese.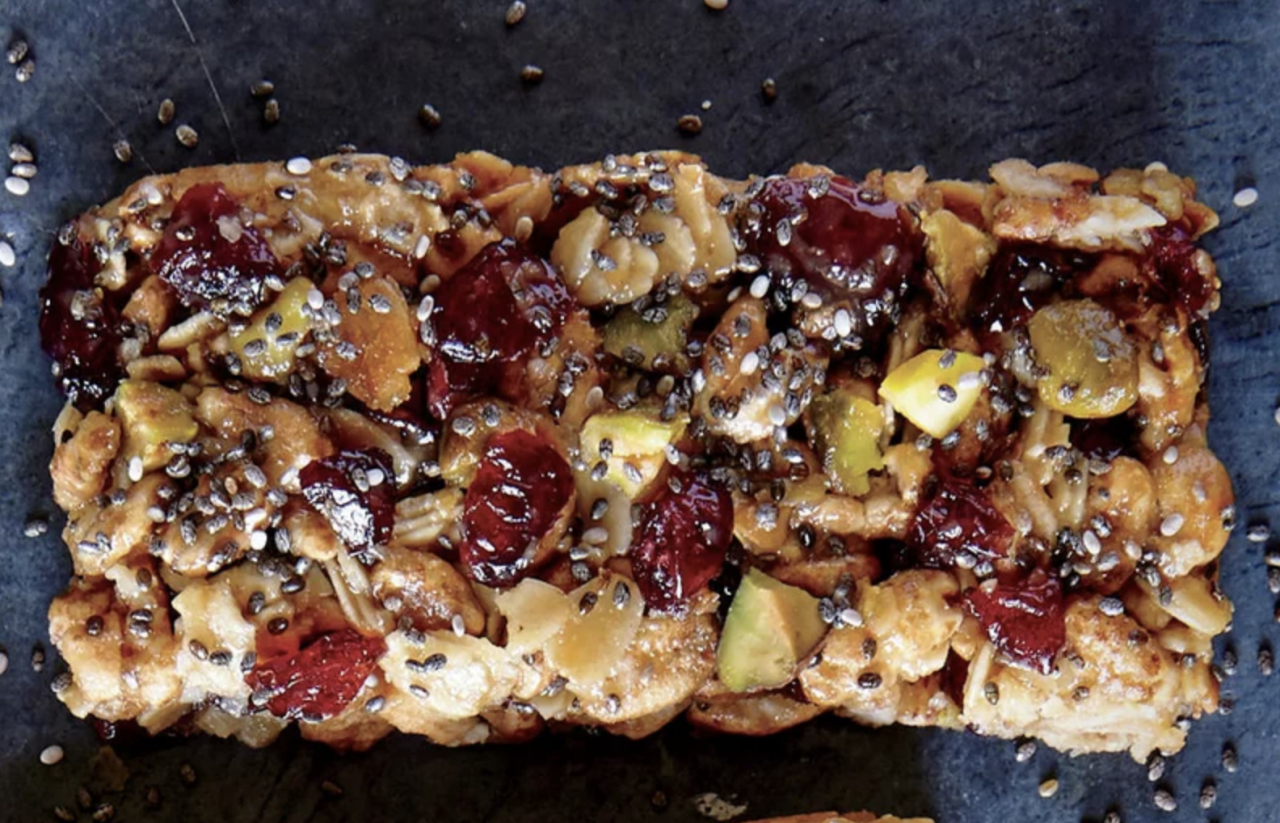 Pistachio and Barley Apple Bars with Chia Seeds
Here's a healthy, gluten-free snack that will fill you up when you're on the go.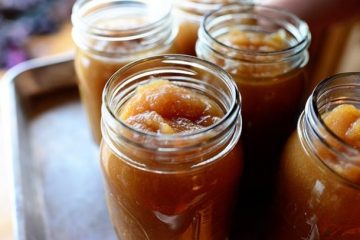 5 Ingredient Apple Sauce
Here's a way to use your apples and enjoy them throughout the winter.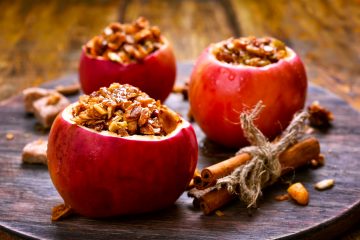 Warm Baked Apples with Cinnamon
My mom used to make this simply filling apples with sugar, butter and cinnamon. But for some extra crunch, add granola or chopped nuts.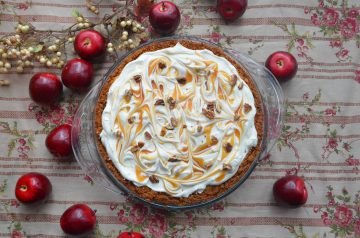 Candy Apple Pie
Best pie we've ever had…go Emily! You can sub a graham cracker crust if you don't want to make one.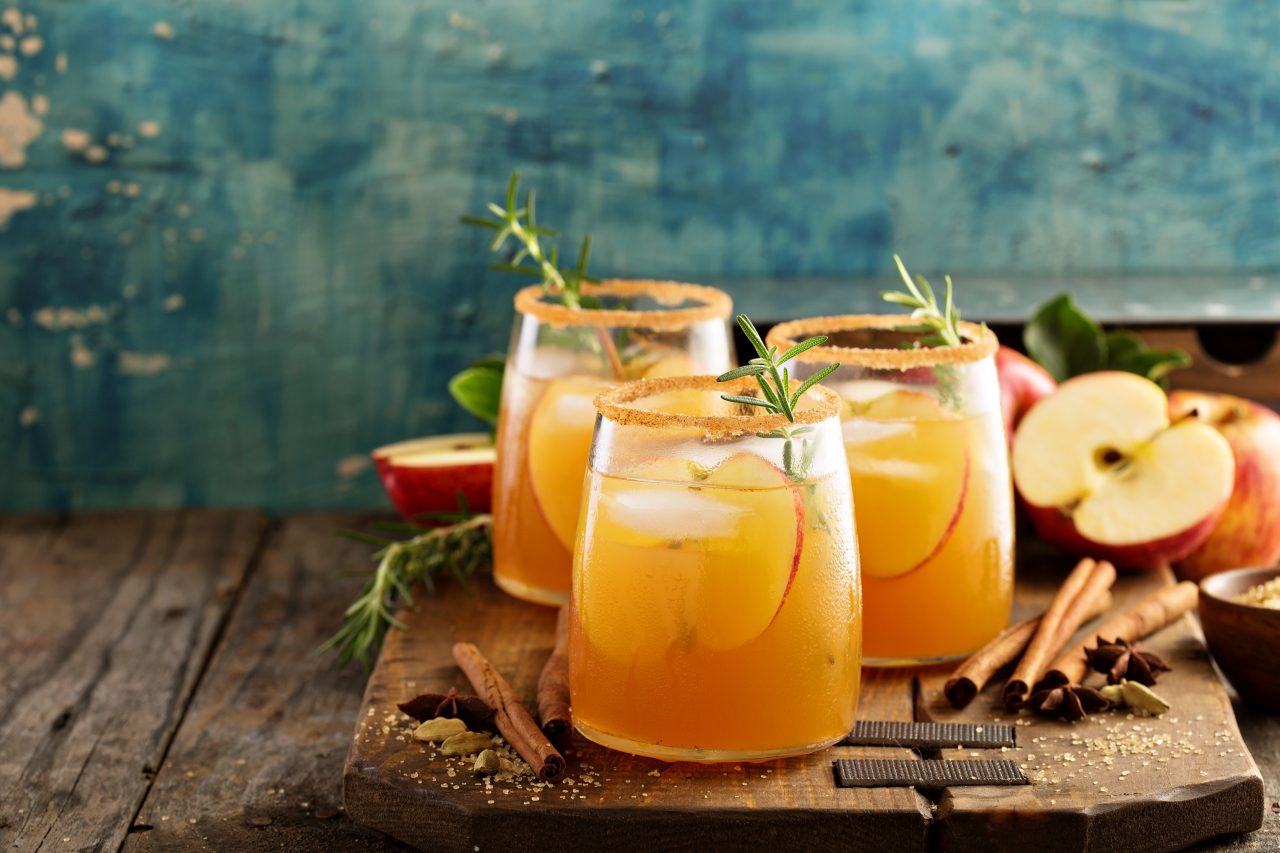 A Bourbon Apple & Thyme Sipper
Sweet and herb-infused, this cocktail is guaranteed to warm you up on cool fall evenings.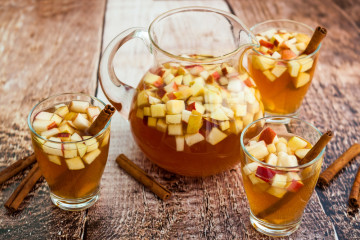 Apple Cider Sangria
Your house will smell so good and it is great when entertaining (think Thanksgiving).
Spiced Ginger Cocktail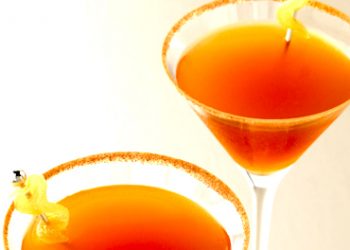 If you picked up some apple cider with those apples, try this spicy cocktail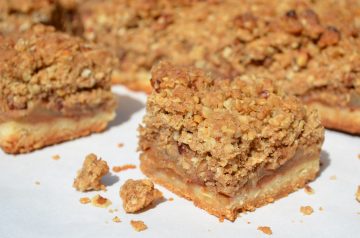 Apple Pie Bars
A nice twist on the apple pie. Anyone can grab one as they walk by.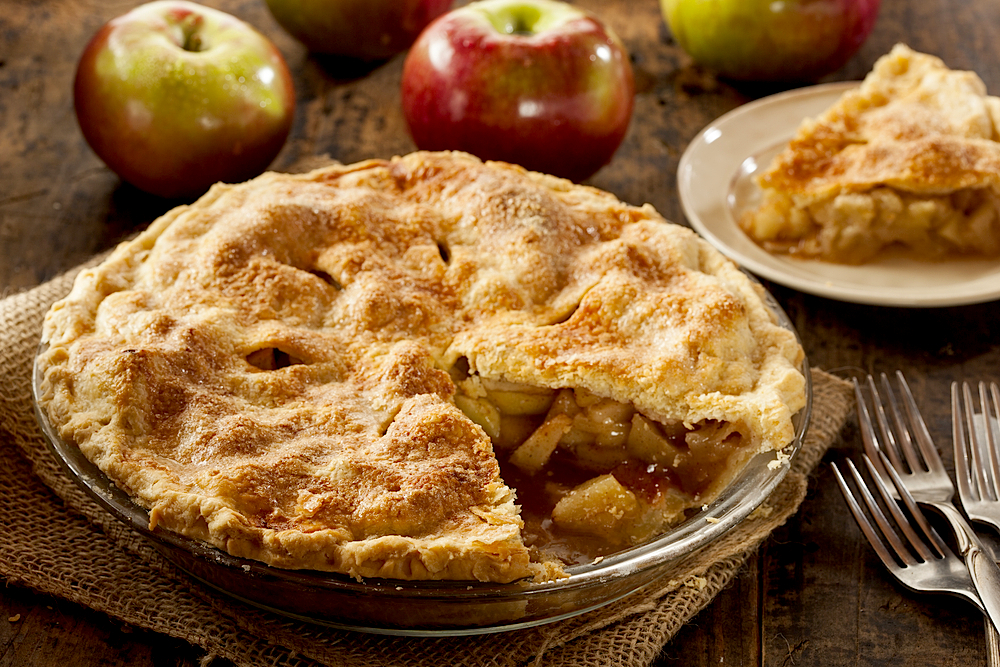 Apple Pie
An easy and traditional apple pie.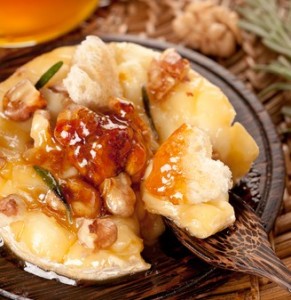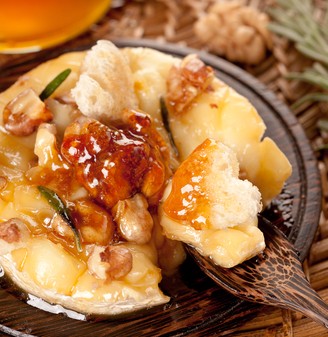 Warm Brie with Apples
A delicious appetizer minus the crackers. Let's you save some room for dinner.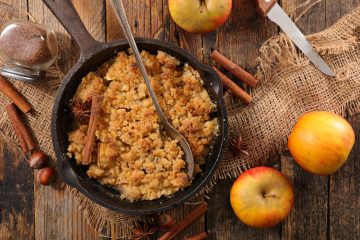 Cast Iron Apple Crumble
An easy, healthy dessert everyone will love.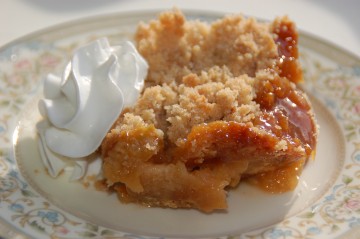 Caramel Apple Crisp
This is our food editor's most popular dessert she has ever served.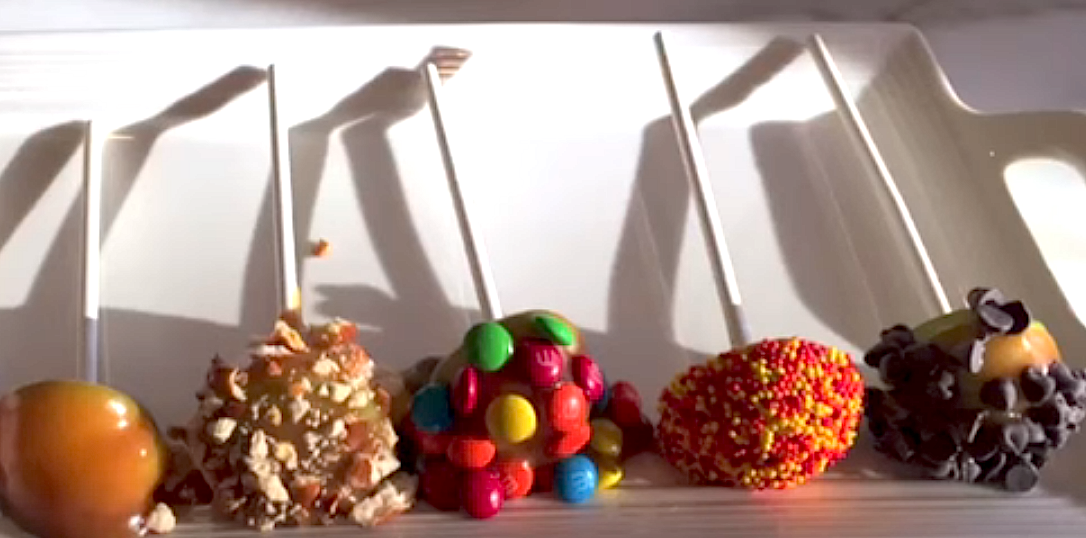 Sweet & Sticky Caramel Apples on a Stick
This recipe is easy enough for a kid to make–in fact, our kids DID make them. See their video.