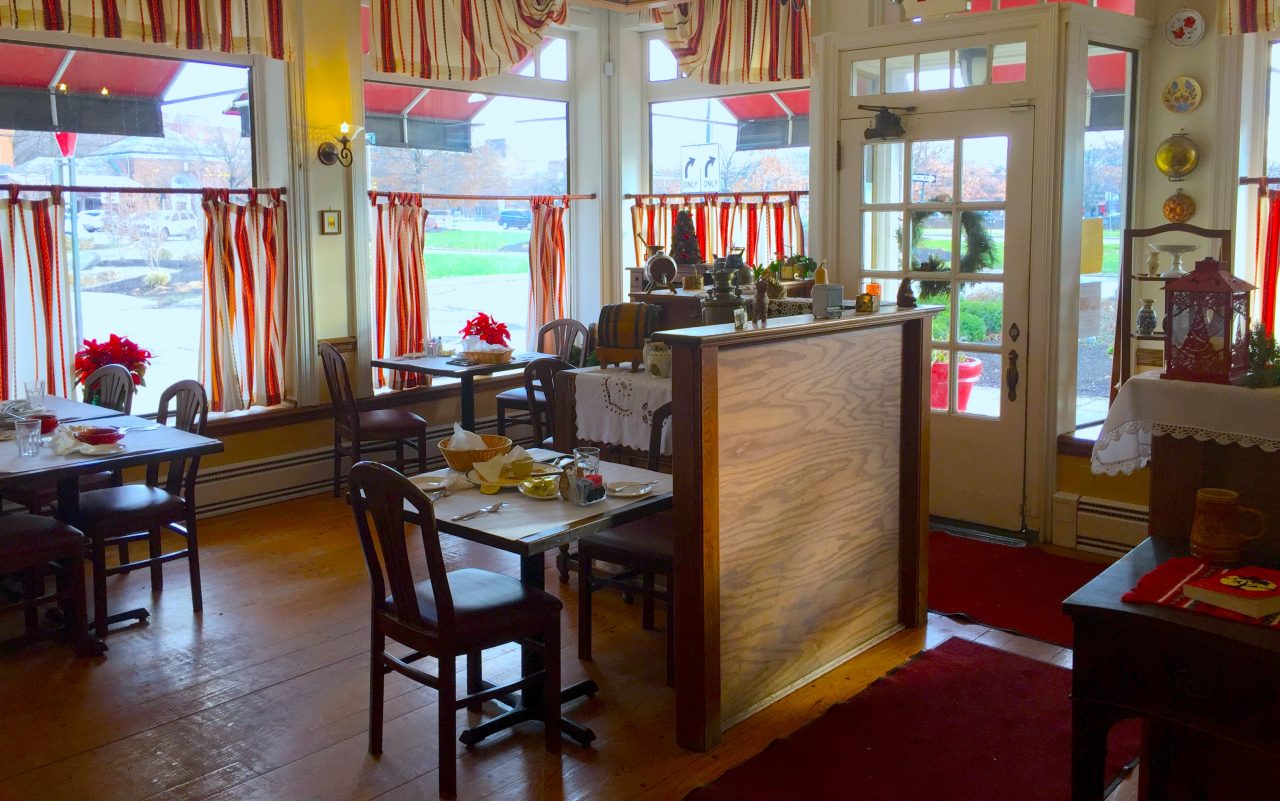 My mother is of Hungarian descent and grew up living with both of her grandmothers. I have visions of 5 women in one kitchen in a small town in Ohio fighting over counter space making dishes like Hungarian nut roll and Chicken Paprikash. But when I ask her about the mood in the house, she always describes it as warm and loving. Somehow these women put aside their differences and lived side-by-side.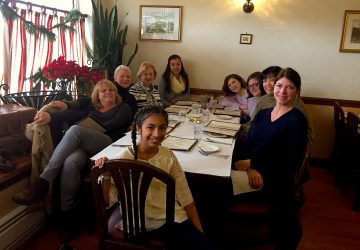 One of her favorite spots bring back memories from her childhood days is Balaton at Shaker Square. We've been talking about bringing all the women in our family together for a meal there for year but we're all so spread out. This Christmas, when everyone was in town, we made a point to have a ladies' lunch there. (Yes, I am weeks behind on my posts, but better late than never!)
We sat down with 9 women and enjoyed a leisurely lunch together. We started with freshly grated Potato Pancakes that were pan-fried to a golden crisp and their house salad. My mom and aunt buy their dressing; it's sweet and zesty–so good. My mom had their Weiner Schnitzel (it always makes us giggle to even hear her say it.) Weiner Schnitzel or Becsi Szelet is fried veal that is served with speatzels.  I opted for the Chicken Schnitzel, not as much fun to say, but it was delicious. The chicken thighs were fried in a buttery breadcrumb batter and dusted with paprika. And I love the light spaeztle noodles that are serves with it. My aunt and cousins had the same but requested only white meat.
My daughter, who is picky and not a fan of noodles had the Hungarian pork chops. They're pan seared and served with rice pilaf and steamed vegetables. The chop was juicy and nicely seasoned.
We weren't rushed as we lingered over coffee, tea and dessert, Dobosh Torte which is an eight layer of cake, with creamy chocolate and covered with hard-caramel.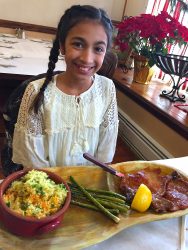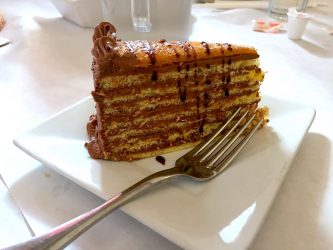 Wednesday through Friday they serve their "Hungarian Lunch Special" for only $13.95. You can choose from Beef Goulash, Chicken or Veal Paprikash, Stuffed Cabbages, Szekely Goulash, Hungarian Lecso or Chicken Schnitzel plus a side salad. Generally you don't need reservations unless you're a big group like we were.
Balaton Hungarian Restaurant, 13133 Shaker Square Cleveland, Ohio. (216) 921 – 9691
---
Too Busy to Cook? We Have a Solution.
Fresh Gourmet Meals Delivered to Your Door From The Best Resaurants in Cleveland.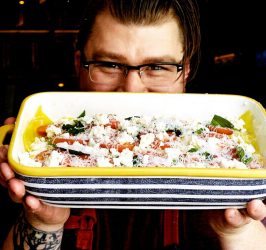 ---
Here's My Mom's Recipe for Her Delicious Cabbage Rolls, My Favorite Comfort Food!
Toltott Kapolszta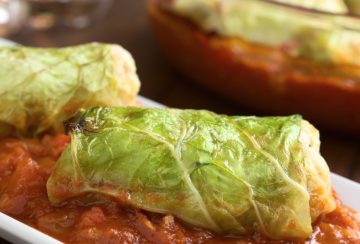 ---
Check Out Thea's 5 Ingredient Buttery Hungarian Pound Cake.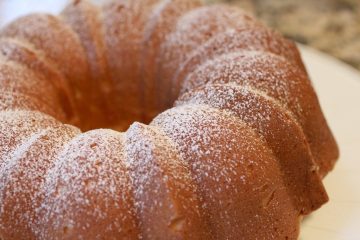 ---
Where is Our Favorite Spot to Find Hungarian Pastries?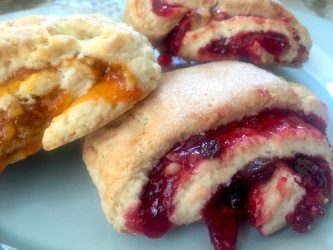 ---
One bite will transport you to a place just shy of heaven:
Chocolate Chip Cookie and Oreo Fudge Brownie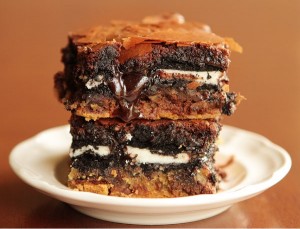 ---
Here's an Easy Prep, Easy Clean-up Meal-in-One-Skillet:
Mediterranean Chicken with Spinach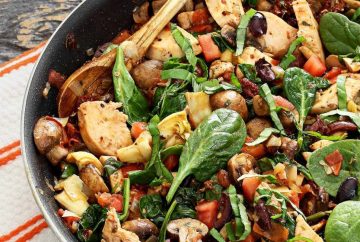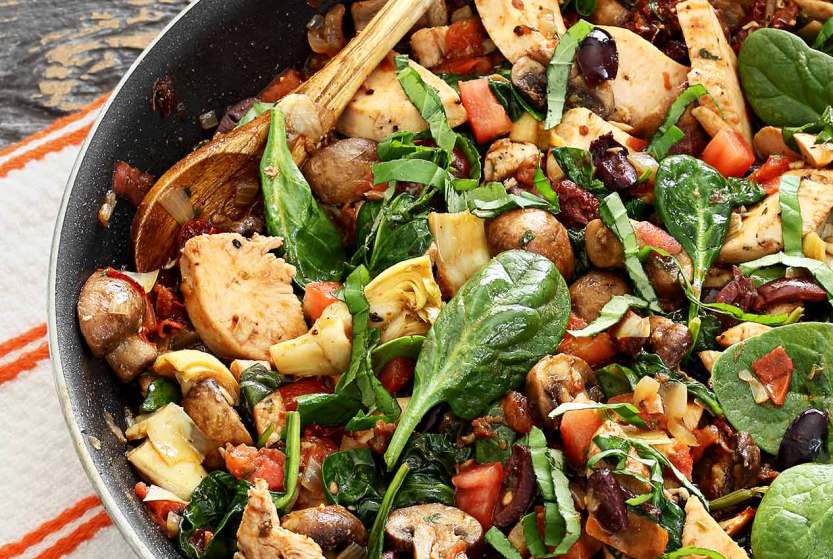 ---
Dig In to a Slice of Luscious Brown-Buttered Raspberry Torte.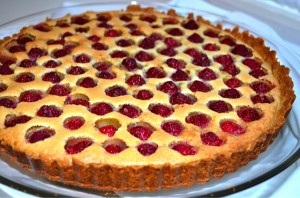 ---
All About Turmeric
Find Out Why is Turmeric Good For You.