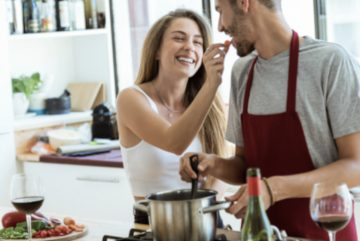 Grab your someone special and spend a romantic evening on the French Riviera…without even leaving Long Island!  A la Carte is offering cooking classes for couples.
Your menu will includes Fresh Tuna Salad Niçoise Platter, Baked Salmon and Creamed Spinach Provençal, and Pissaladiere. Finish it off with a Lemon Tart with Mixed Fresh Berries.
Friday, Aug. 5, 2016 at 7:00pm
This is a 3-hour class.  $225 per couple. Click to register.
A la Carte Staff, 32 Atlantic Avenue, Lynnbrook, NY.