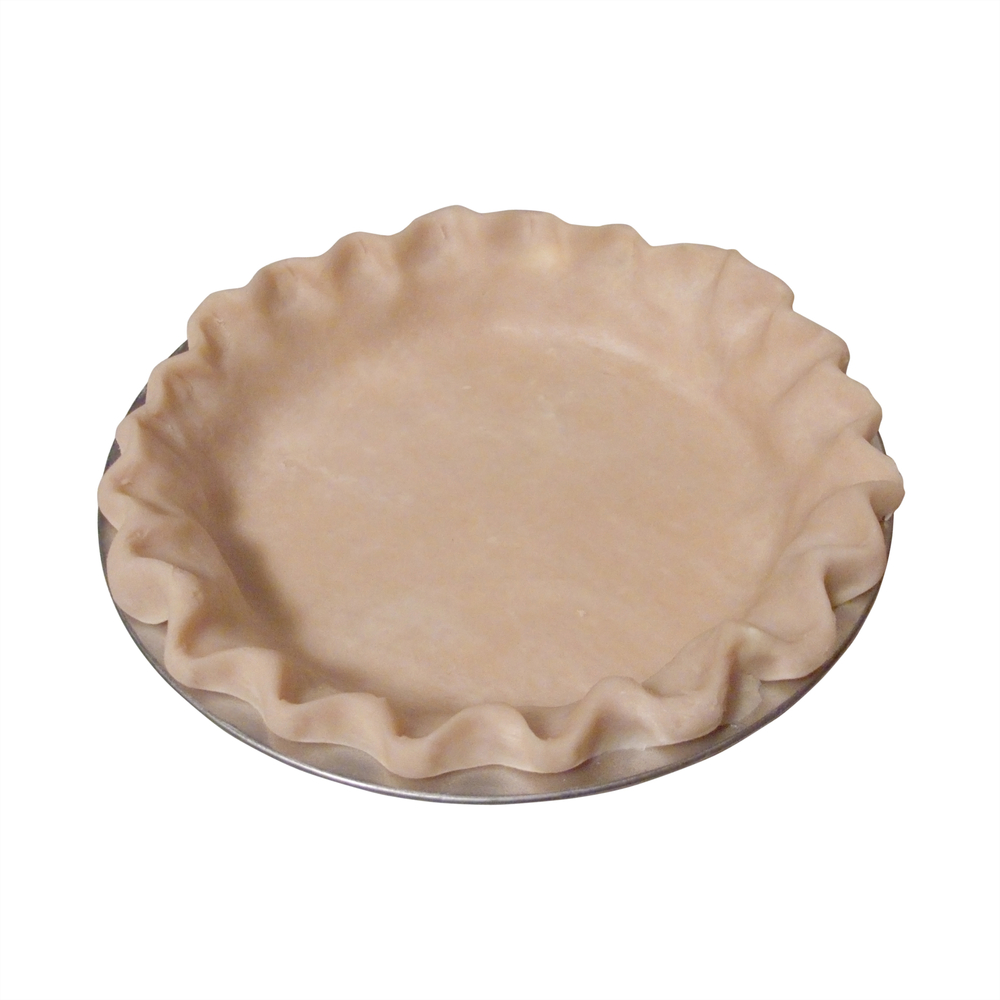 Pate Brisee is the go-to pie crust recipe.  This recipe makes two pie crusts.  The crusts can be refrigerated for up to two days or frozen for up to 1 month.

Size:

(makes enough for two 9" single-crust pies OR one double crust OR lattice-crust pie)



Ingredients:
2 3/4 cups all-purpose flour
2 tsp sugar
1 1/4 tsp course salt
2 1/4 sticks (18 tbsp) cold unsalted butter, cut into small pieces
4 to 6 tbsp ice water, plus more if needed



Directions:




Pulse flour, sugar, and salt in a food processor to combine.  Add butter, and process until mixture resembles coarse meal, about 10 seconds.  With machine running, add ice water in a slow, steady stream through the feed tube until dough just holds together (no longer than 30 seconds).

Divide dough in half, and shape into disks.  Wrap each in plastic.  Refrigerate for a least 1 hour (or up to 2 days) or freeze for up to 1 month.