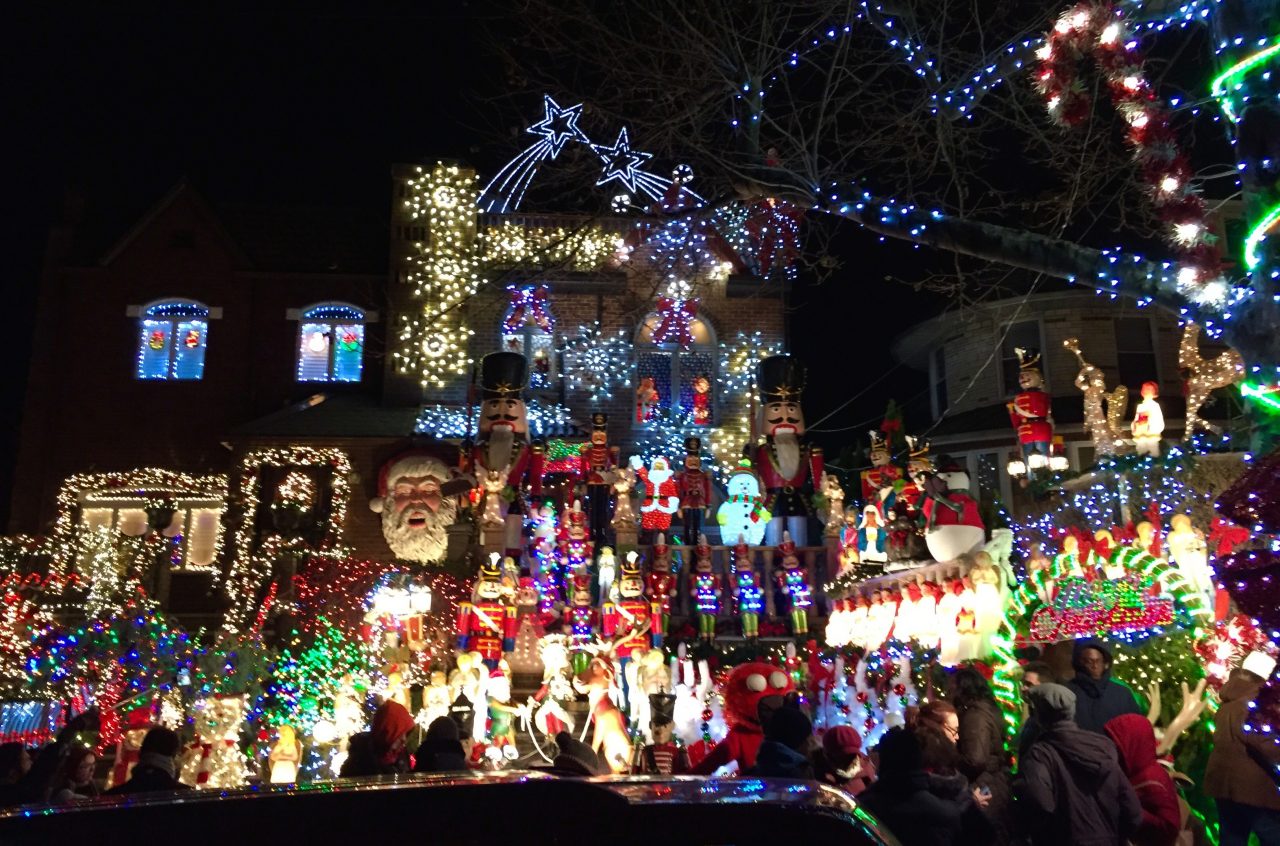 This past weekend I had friends from New Zealand visiting. A friend of mine said I had to take them to Dyker Heights in Brooklyn to see the spectacularly decorated houses. They did not disappoint. Everyone should do this to get into the holiday spirit. Here are my tips. The best street is 84th Street but drive up and down 81st to 85th around 11th and 12th Ave. I would let the kids jump out of the car at the beginning of the block and I would pick them up at the end. You can find parking along the street a few blocks away if you want to walk the whole thing. I lucked out and found a parking spot right on 12th Ave and 84th St. so I was able to walk and see that block.
There is one house that sells hot chocolate, hotdogs and cookies on 84th. I suggest dining in Brooklyn to get the full experience. My friend who lives in Bay Ridge suggested these restaurants:
Zio Toto-8407 Third Ave -we ate here and loved it, great pasta and brick oven pizza. It's very small so you need reservations
Gino's on Fifth Ave and 74th
Peppino's 7708 Third Ave brick oven pizza
Campagna 9824 4th Ave
Giacomo's-7902 Third Ave
All of us had a great experience and it is a really fun family thing to do together to get in the Christmas spirit. Having dinner there rounded out a fabulous evening. Make reservations because many of these restaurants are tiny.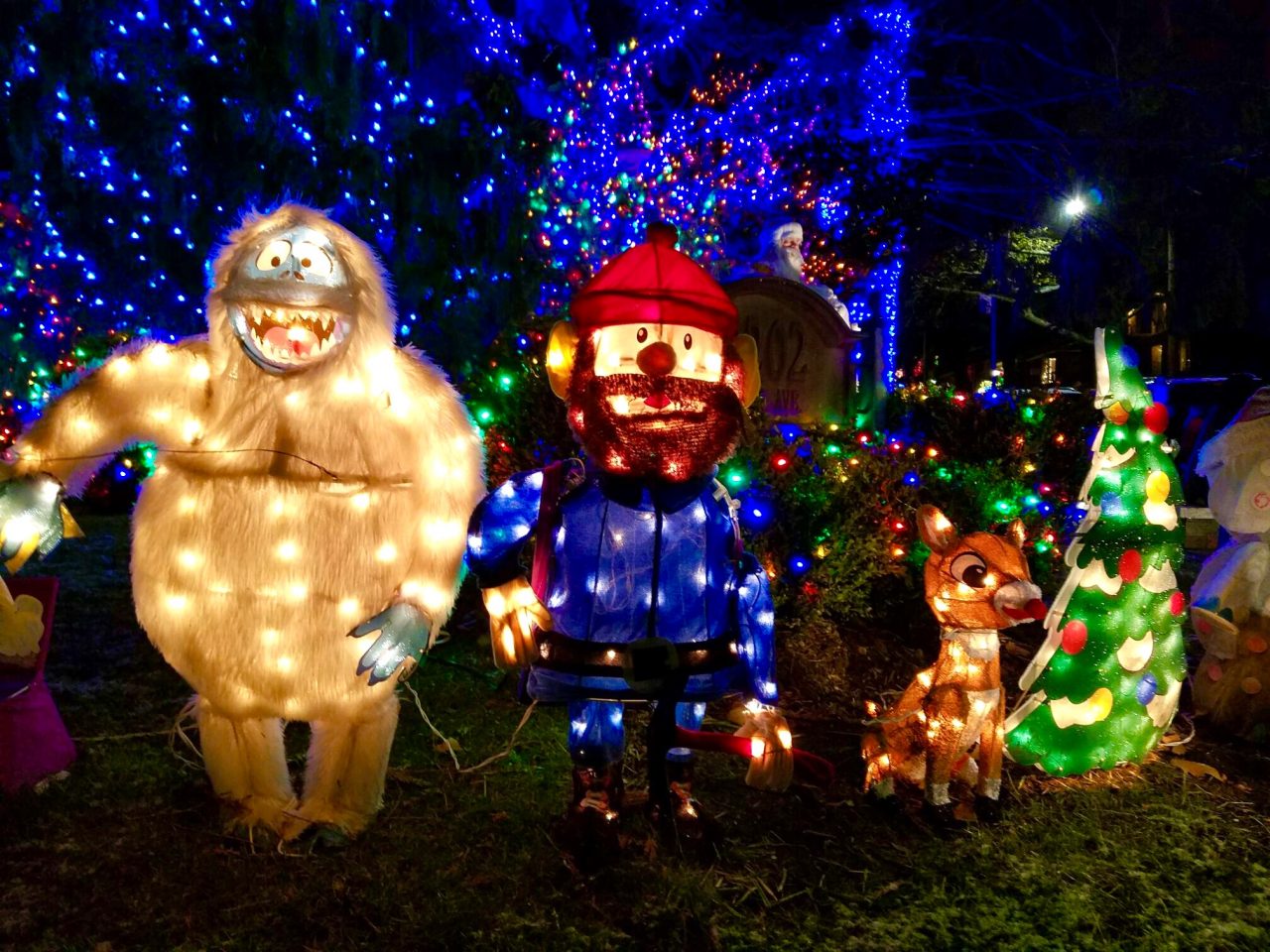 ---
Gifts $100 and Under That Feel Good to Give…and Receive.


---
We Have Gift Ideas for Every Budget!
Check Out Our Tips From Town Staff's Holiday Wish Lists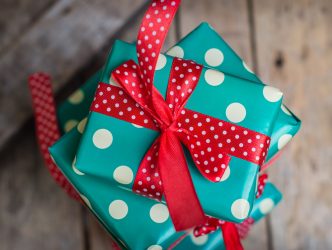 ---
What's on Amy's Wish List This Year?
Something Cozy and Something That Sparkles.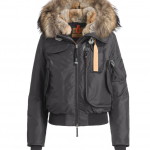 ---
Our Favorite Holiday Cookies, Cakes, Sweet & Treats:
20 Scrumptious Recipes!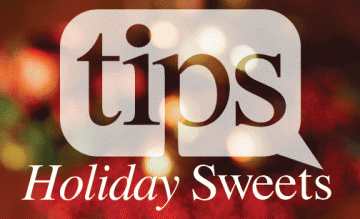 ---
Emily's Luscious Lemon Squares: 
That Perfect Balance of Sweet and Tart.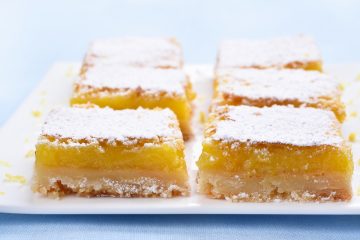 ---
Is Your Elf on the Shelf Stressing You OUT!?
We Have Elf Ideas for You.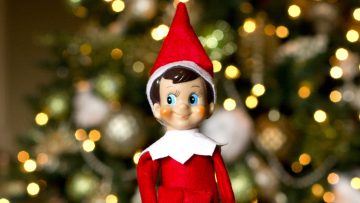 ---
Stained Glass Cut-Out Cookies Are Always a Stand-Out.