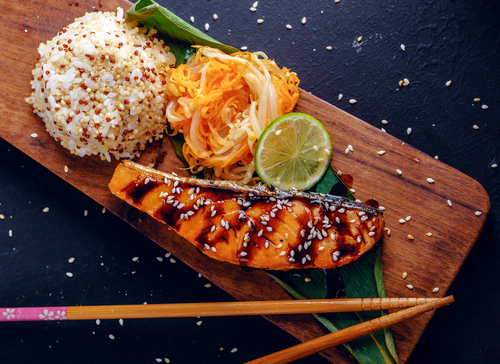 This ginger salmon recipe is delicious and easy. I served it with Seeds of Change quinoa and brown rice from Costco. All you do is heat up the rice for two minutes and it is ready to go. To save time buy salad in a bag and serve that as a side. Find out why salmon is so darn good for you!

Size:

4



Ingredients:
1/4 honey
3 cloves garlic, minced
2 tablespoons reduced sodium soy sauce
1 tablespoon seasoned rice vinegar
1 tablespoon sesame oil
1 tablespoon freshly grated ginger
1 teaspoon Sriracha, optional
Freshly ground black pepper and salt, to taste
2 pounds salmon
1/2 teaspoon sesame seeds
2 green onions, thinly sliced



Directions:



Preheat oven to 375 degrees F. Line a baking sheet with foil.
In a small bowl, whisk together honey, garlic, soy sauce, rice vinegar, sesame oil, ginger, Sriracha and pepper, to taste.
Place salmon onto the prepared baking sheet and fold up all 4 sides of the foil. Spoon the honey mixture over the salmon. Fold the sides of the foil over the salmon, covering completely and sealing the packet closed.
Place into oven and bake until cooked through, about 15-20 minutes.* Open the packet and broil for 2-3 minutes, or until caramelized and slightly charred.
Serve immediately, garnished with green onions and sesame seeds, if desired.I use Dorot frozen garlic and ginger cubes. Saves a ton of time. I buy mine at Trader Joe's. Some grocery stores sell them as well.
---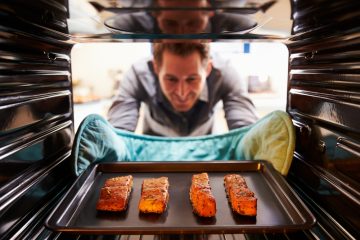 ---
Why is Ginger so Good for You?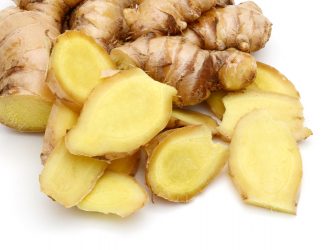 ---
READ: Why is Quinoa Good for You?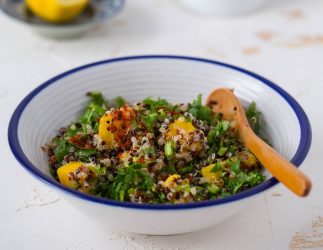 ---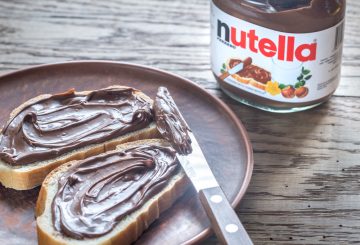 ---