You know those hangovers you had in college when you woke up and the entire day of nothing to do stretched out before you. Remember when your biggest challenge was deciding if greasy pizza or a greasy burger was going to be the cure. You could lie on your couch all day and just … WAKE UP!
This ain't that kind of hangover. First of all, Thanksgiving and Christmas are on the horizon so it will be an eternity before you have nothing to do. Second of all, my hangovers aren't like they used to be. These days I pay dearly for the fun! Now, even if I drink a very little bit out of a small Halloween glass, I still feel awful the next day. My feet hurt from trick or treating, my head hurts from screaming kids, my stomach doesn't feel great from too many mini-Snickers and my energy level is at an all time low. I just can't rally like I used to. Even if my roommate walked in right now and said the hot soccer player I like is at a party, I might still not be able to do the back to back nights. It helps a little that he now comes to me every night, but even with that convenience, I hate being an adult sometimes.
Time to face facts though, pull myself together and get on with November.
The only real cure for today is tomorrow, but here is what you can do to help yourself.
Water! I cannot emphasize enough the importance of rehydration. I know you want coffee but have water first. Many of the painful after-effects from alcohol are because it is dehydrating. Make a fruit-infused water, chug it, carry it with you wherever you go … just make sure to drink lots of H2O. Extra water helps even if you are just simply exhausted today and don't have the booze to blame.
Healthy Food! Fight the urge to give in to junk. It will make you feel better for about 10 seconds, and it will leave you feeling worse. Choose one of our salads, whole grains and protein today and your stomach and your energy level will thank you. Or try one of our kale recipes and get a boost.
Ibuprofen! I love Advil. I shouldn't — I'll tell you why in another post. I take too much, but it really seems to help just about everything in the moment. It especially helps the morning after.
Air! Get out of the house or the office. Even when it is damp and cold, some fresh air will do wonders for your head.
Exercise! Even though it is the last thing you want to do, do something active. Can't do a forward fold because the room is spinning, just go for a walk. Anything will help.
Distraction! Finally, find something else to focus on. Avoid wallowing. It will only make you feel worse. Do something you've been putting off. A feeling of accomplishment will offset the guilt and regret that always goes along with a good time … at least for me.
How long can I wait before I take down all the cobwebs?!?
---
Try One of Our Yummy Fruit-Infused Waters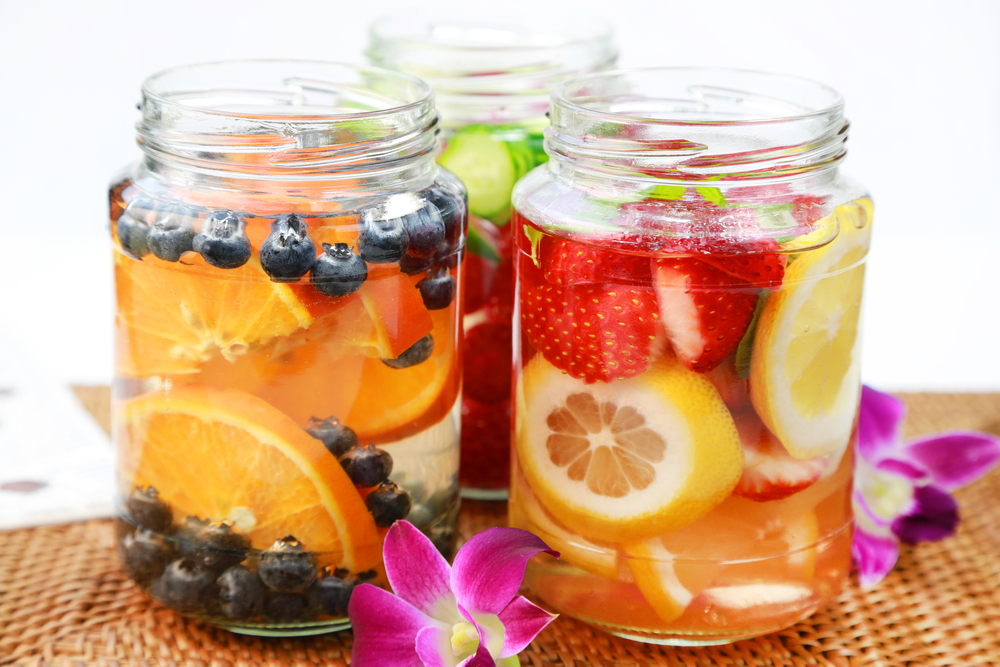 ---
We are Crazy for Kale–especially when it's paired with sweet mango!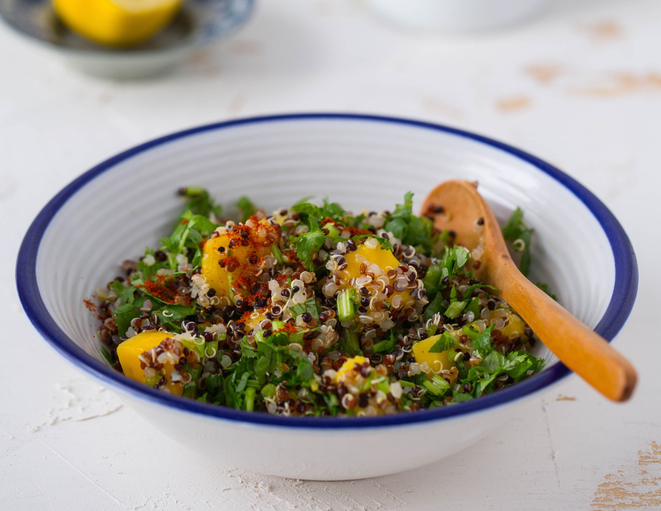 ---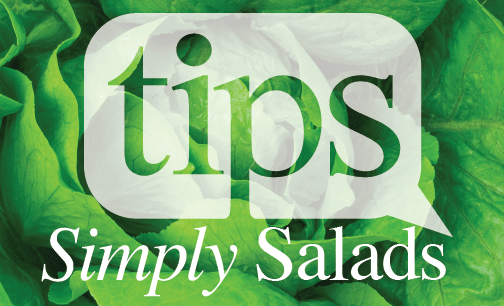 ---
Can You Really Save Yourself Some Calories
By Wiping the Grease off Pizza?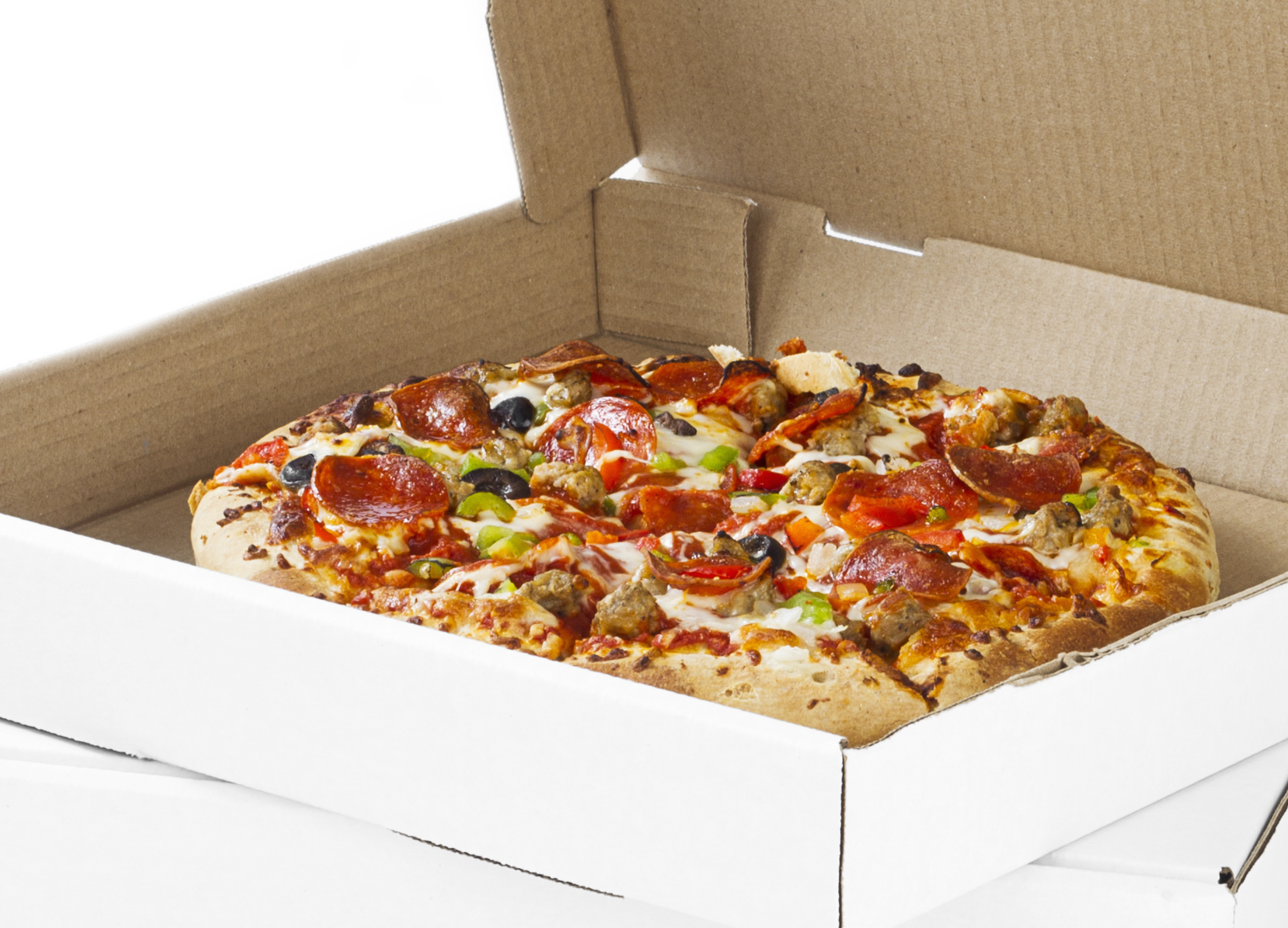 ---
Try This Easy, Do-it-Anwyhere 10 Minute Workout
–We Promise You'll Thank Us!