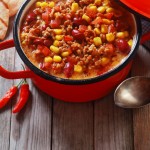 Meadowlands Homestyle Chili & Salsa Cook-Off
Saturday, January 30
Calling All Cooks! Think your chili recipe is worth $1000? Then why not enter Meadowlands Home-style Chili and Salsa Cook-off? Grand Prize winner receives a whopping $1,000! Cook-off takes place in the Food Court and cooking time is 3:30pm – 7:30pm. Not a cook?  Enjoy free samples following the 8pm judging.
Meadowlands, 1 Racetrack Drive, East Rutherford, Bergen County, New Jersey, 07073.
For more information visit playmeadowlands.com.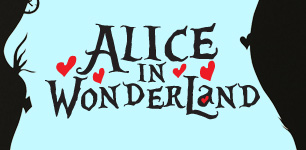 Alice in Wonderland
Friday, Jan 29 at 7pm •  Saturday January 30 at 1pm and 7pm •  Sunday, Jan 31 at 1pm
Join Alice's madcap adventures in Wonderland as she chases the White Rabbit, races the Dodo Bird, gets tied up with the Tweedles, raps with a bubble-blowing Caterpillar, and beats the Queen of Hearts at her own game! This fast-paced stage adaptation of Alice in Wonderland features updated dialogue, classic Disney songs as well as new musical favorites! Tickets $15. For more information visit www.porchlightproductions.org
Porch Light Productions, 555 Broad Street, Glen Rock, NJ 07452.
Launch party for Ridgewood Art
Saturday, January 30, 2016 • 4:00 – 6:00pm
If you are looking to indulge in the arts, Ridgewood Art Launch Party is the perfect place to do it. The display will include photography, literary, sculptural, and culinary arts. Bring the whole family, or just a small group of friends and enjoy the beautiful arts Ridgewood has to offer. For more information visit: www.ridgewoodnj.net
Ridgewood Village Hall, 131 North Maple Ave, Ridgewood, Bergen County, New Jersey, 07450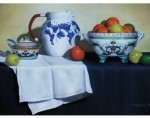 The Ridgewood Art Institute 36th Annual Regional Juried Art Show
Sun, January 31, 2016 • 2:00 PM – 4:00 PM
An Opening Reception and Awards Ceremony will be held at the Ridgewood Art Institute. Light refreshments will be served. Over $5,000 in awards and prizes, including a $1,000 grand prize, will be presented by the RAI President.
Ridgewood Art Institute, 12 East Glen Avenue, Ridgewood, NJ 07450
For more information visit: www.ridgewoodchamber.com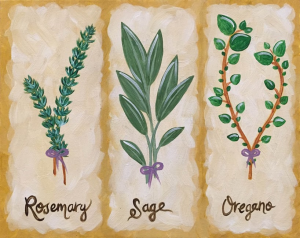 Creative Juices and Bagels
Sunday, January 31, 2016 • 11:30am – 1:30pm
Enjoy bagels and juice while getting your creative juices flowing by creating your own botanical painting for your  kitchen! $35 per painter. www.pinotspalette.com
Pinot's Palette, 25 Oak Street, Ridgewood, Bergen County, New Jersey, 07450