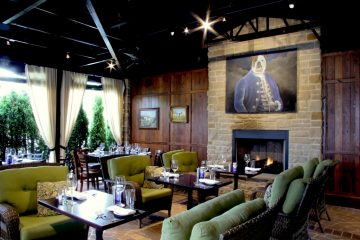 by Bill Leahy
When I was a teenager growing up in suburban Chicago, we eagerly awaited the weekly publication of the radio station WJJD
Top Forty,
featuring the current 40 most popular songs in the region called "Chicagoland." We attended conscientiously to the rise and fall of each song, some on the ascent and some on the descent. The objective, of course, was to reach the lofty pinnacle of no. 1, though often that distinction was ephemeral, as an upstart contender knocked the champion off its coveted perch.
What does this indulgent boyhood recollection have to do with a review for a restaurant in Greater Cleveland, you might well ask? Well, there is a new no. 1 restaurant in our family and, based upon numerous experiences, it figures to remain in that rarified atmosphere for a long time. Like that recently departed American icon, Muhammad Ali, it can proudly and truthfully proclaim, "I am the greatest!" That undisputed champion is ML Tavern. ML features warm ambience, attentive service and delicious food, laced together by superb management.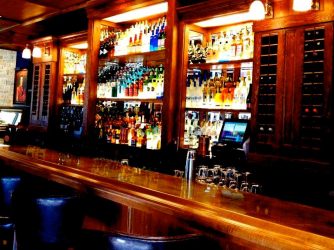 ML's interior has a traditional look, classic yet in tune with the times. Its gorgeous bar is inviting and encourages camaraderie. The interior acoustics allow conversation in a moderate tone, unlike some restaurants in which dialogue seems to be occurring in competition with a Texas cattle auction or a Medina County beehive.
One wing of the restaurant is an enclosed patio. In the cooler weather, ask for the comfortable patio seating near a large fireplace where you will be as warmed as a baby in a mother's arms, not roasted like chestnuts. Temperature not perfect? The manager will be pleased to adjust the thermostat.
You must start with the Caesar salad (preceded by a pleasant red wine, of course). It is, quite simply, the best I've ever tasted, featuring warm, soft, seasoned croutons rather than the usual tasteless fare which challenge one's dental health. Your taste buds will be shouting, "Hail, Caesar!" as if Julius himself was leading a victory parade through the streets of Rome. My son-in-law always opts for the Oysters on the Half Shell--which he devours.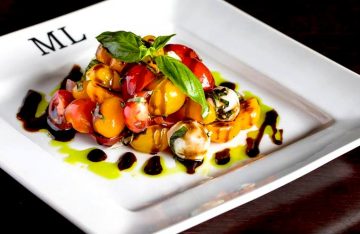 The food is uniformly outstanding, the selection sure to appeal to any palate. My wife, Darlene, favors the Chicken Milanese. My daughter is crazy Ahi Tuna Tartar Appetizer and recently completed her meal with a Heirloom Tomato Salad with delicate greens. I tend to opt for the Lobster and Crab Cake Oscar on a bed of asparagus. As far as the latter is concerned, forget any notions of the meal-infused crab cakes you have tolerated in the past. This dish will have you channeling the best shellfish emporiums of Baltimore. Desserts are superb and best shared.
That should be enough, right? Wrong. We saved the best for last. The servers are attentive, bright, congenial yet unobtrusive. Valets, hosts, managers display unfailing courtesy. The earnest solicitousness of the managers will make you wonder if you've been mistaken for a captain of industry, a beloved politician (well, maybe not that) or a recent winner on "America's Got Talent". Our favorite among many is Tim Shea, a man who makes you feel like an honored guest in his home (come to think of it, I WISH we treated our guests that well).
Years ago, a teenager, when asked why a song merited no. 1 on the WJJD Top Forty, might say, "I like the beat. You can dance to it." Metaphorically speaking, we like ML Tavern because, well, we like the beat, you can dance to it.
ML Tavern, 4105 Chagrin Blvd, Moreland Hills, Ohio, OH 44022.
---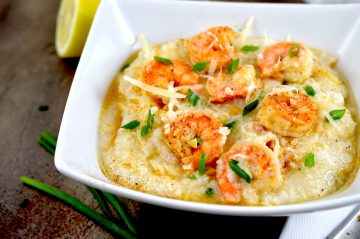 ---
Get Fresh Gourmet Meals Delivered to Your Door
From Your Favorite Restaurants in Cleveland.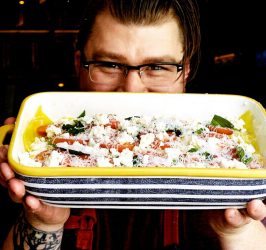 ---
Where to Eat Tacos & Drink Margaritas in the Flats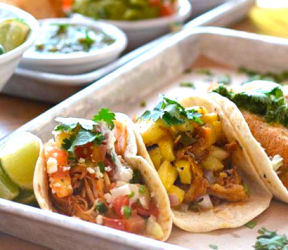 ---
Where to Dine Al Fresco in Cleveland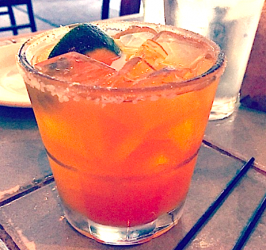 ---
Try Our Cajun Shrimp Fettuccine Alfredo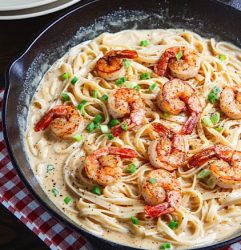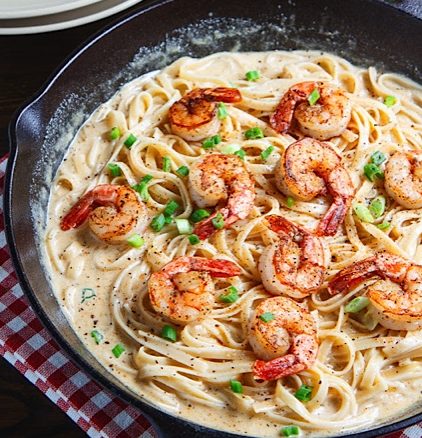 ---
Farewell to a Special Preschool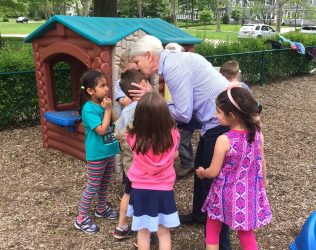 ---
Don't Miss Shakespeare in the Park


---
It's Open 365 Days a Year…Until 2:30am!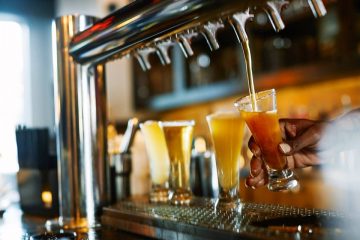 ---
Our Favorite Ice Cream Experience in Cleveland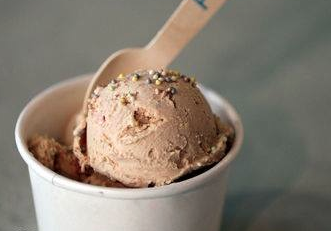 ---
 A Gooey, Juicy, Even a Bit Crunchy, Sloppy Burger You Will Love:
Nacho Burger