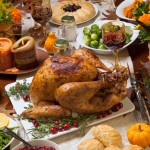 Happy Thanksgiving Westfield!!!  There are so many fun events coming up over the next few weeks. Take a look below to see what Westfield has in store for you this holiday season! And if you have an event or tip you'd like me to mention, please send me an email at: westfieldjill@gmail.com. I look forward to hearing from you soon!
Upcoming Holiday Events (For detailed information on these events, please click here):
Photos with Santa and Mrs. Claus atLord & Taylor (North Avenue) – Friday, November 27th through Sunday, November 29th
Black Friday Shopping – Friday, November 27th

Small Business Saturday – Saturday, November 28th

Small Business Saturday Downtown Roaming Entertainment including Santa & Mrs. Claus, Yuletide Carolers,NJ Workshop for the Arts Brass Quintet, and The Harmonics – Saturday, November 28th

Annual Tree Lighting with Santa & Mrs. Claus (North Avenue Train Station) – Sunday, November 29th
The Harmonics – Thursdays, December 3rd, 10th, and 17th
Yuletide Carolers, Watson Highlander Bagpipe Band, and theNJ Workshop for the Arts Alphorns – Saturdays, December 5th, 12th, and 19th
NJ Workshop for the ArtsBrass Quintet and the Twisted Mustache – Sundays, December 6th, 13th, and 20th

Westfield High School Blue Devils Football:

Why not get out and enjoy the great weather this Thanksgiving Day by supporting our local Westfield High School Blue Devils football game against Plainfield! The Blue Devils are undefeated, so should make for a great game!! The game is on Thanksgiving, Thursday, November 26th in Westfield at the Stadium and starts at 11:00 am.  If you would like more information about the Westfield Blue Devils, please click here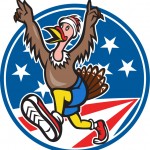 Westfield Turkey Trot:
The annual Turkey Trot is a great way to work off those extra calories that add up during Thanksgiving dinner. Run in either the 5-mile or 1-mile race this Saturday, November 28th. The race is held annually in beautiful Tamaques Park, located off of Lamberts Mill Road. Hope to see you there! For more information, please click here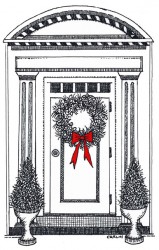 'Home for the Holidays' House Tour:
Westfield's 'Home for the Holidays' House Tour will be held on Saturday, December 5th. The tour features four beautiful Westfield homes dressed in holiday style. Enjoy holiday decorations by top designers, performing artists, and gift envelopes from local merchants, all while supporting The Continuo Arts Foundation. Your ticket also includes reserved seating at the annual "Christmas Time in the City" holiday concert. This concert will be held at the Westfield Presbyterian Church on Saturday, December 12th. Westfield Coldwell Banker Residential Brokerage is a proud sponsor of this event and you can pick up your tickets at the West or East office too.  For more information on this event, please click here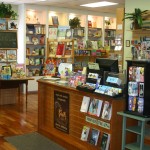 The Town Book Store Author Event:
The Town Book Store, located on East Broad Street, will host a 'Meet the Author' Event on Saturday, December 5, 2015.  Stop by and meet Cynthia Dreeman Meyer, author of the children's Christmas book, Merry Stirring Mice: Santa's Secret Team.  For more information on this event or The Town Book Store, please click here
Shopping, Sales and Tips for Thanksgiving Day:
Oh my gosh, there are too many sales going on Downtown this weekend to single out any one store. I would just get down here as soon as possible to fulfill all of your shopping needs this holiday season! Don't forget, stores stay open late on Thursdays and enjoy free parking all day Sunday.  Happy shopping!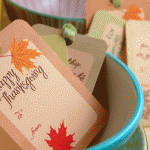 Gratitude can transform common days into thanksgivings, turn routine jobs into joy, and change ordinary opportunities into blessings.
-William Arthur Ward