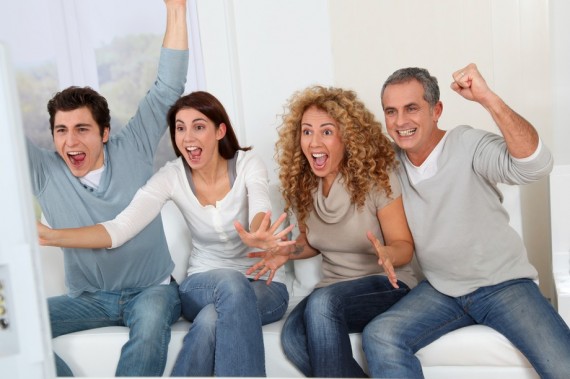 Here's your chance to sneak in some fitness WHILE watching the big game. Don't miss one second of the game AND be able to watch all the commercials too. This workout will be completely dependent on the game so rather than sitting around mourning the Velveeta shortage, why not set up some friendly competitions with your viewing guests and add to the fun?
THE WORKOUT
 10 Pushups for every penalty
10 Lunges per leg for each place kick
Squats for the duration of ALL replays
Forearm Plank for the duration of ALL timeouts of both teams
10 Jumping Jacks every time a team gets a 1st down
Jog on the spot for every beer commercial
15 Burpees every touch down (both teams)
10 full Sit-ups for every interception (both teams)
15 Crunches for every fumble
Remember, this is an equal opportunity workout so these rules apply for BOTH teams.