Candles can be very sophisticated and truly addictive. They make your house interesting. Does expensive have a smell? Sometimes, and everyone will be asking where you got it. These scents come highly recommended from two seasoned candle experts.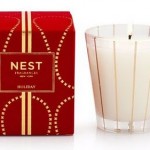 Nest Holiday
The holiday classic candle by nest fragrances pairs the comfort of a traditional holiday fragrance with festive red velvet packaging. An extraordinary scent combination that captures the aroma of the sparkling holiday season is housed in a custom designed glass lightly touched with gold. This collection will bring the warmth of romance of the holiday season into ones "nest".  $32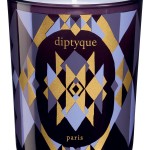 Diptyque 'Oliban' Holiday Candle
A mysterious creation showcasing the precious resin frankincense. The fragrance will transport the user straight to the heart of Arabian Nights. $68
Thymes Frasier Fir
Mountain fresh and glowing, this festive scented candle sets the mood for those special moments that make up our life stories. Fills your surrounding with crisp, just-cut forest fragrance that evokes seasonal celebrations, Christmas holidays and the winter solstice. $28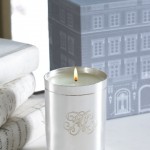 Ralph Lauren 888 Collection 
If you don't want your house to smell like gingerbread then try the special-edition 888 Collection candle from Ralph Lauren celebrates the New York flagship at 888 Madison Avenue with a fragrant blend of creamy tuberose, magnolia and cashmere musk. $60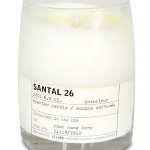 Le Labo Santal 26 Candle
Le Labo's Santal 26 is an aristocratic scent, at once gentle, smokey and leathery, that will fill your space and give it true personality. Come on baby light my fire. $70.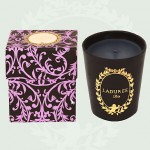 Laduree Othello Candle
An incandescent scent, burning like passion, with smoked black tea flavors ennobling the atmosphere and leaving a strong and warm impression. 6.2 oz $68