Its crunch time. Forget buying things online. They probably won't arrive on time and it's better to shop local anyway! I guarantee you can find something for EVERYONE on your list!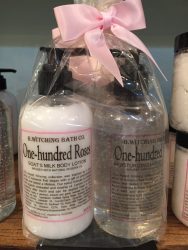 Pampering Gifts–Great for Teachers and Stocking Stuffers
B. Witching Bath company has everything you need to pamper yourself or someone you love. Great stocking stuffers under $5 like soaps and bath bombs. And teacher gifts like the heavenly One-Hundred Roses lotion above, $17 or get a set of soap and lotion, $25.
11 S Broad St, Ridgewood, NJ 07450
Karma Organic Spa
Mention TipsFromTown from town and get 20% off all products.
32 Wilsey Sq, Ridgewood, New Jersey.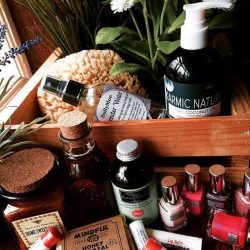 Dress Her Up
Alba Boutique
I love the sexy, relaxed feel of everything in Alba. On my under $50 list is this sparkly choker for $40.
Mention TipsFromTown and get 10% off your purchase.
Alba Boutique, 10 South Broad Street, Ridgewood, NJ.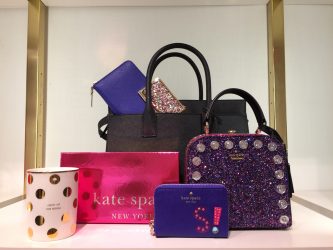 Splurges and Deals for Tweens to Grown-ups
I have my eye on a few bags at Kate Spade. But they also had a great selection of less expensive gifts.
Their signature bracelets are under $50. Their roll-on perfumes are $25–a perfect gift for a teachers or tween.
And mugs and cute thermal mugs for only $18.
202 E Ridgewood Ave, Ridgewood, NJ
Kids' Clothes
One of my favorite places to shop for my kids is Little Skye. They carry great brands of clothing that are such nice quality. And the styles are different than what you'll find anywhere else. A few favorites were the aqua faux-suede dress, $50, and the fur vest, $49. They also have a nice selection of toys and books.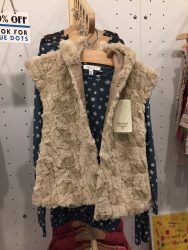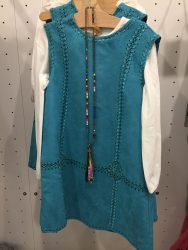 Great Gifts
Pink Bungalow is always great for hostess gifts. I also found a few things for my mom and sister–beautiful plush scarves, only $37 and a colorful Vera Bradley wristlet, $48.
185 E Ridgewood Ave, Ridgewood, NJ 07450
I happen to pop in Chico's with my mother in law–not a place I'd usually go to–
but really liked some of there things. Especially liked this silver necklace, only $45.
181 E Ridgewood Ave, Ridgewood, NJ 07450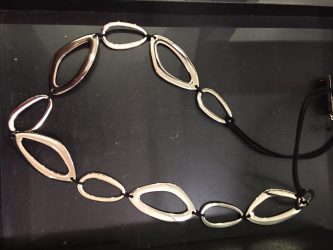 Make it Personal
You can make any Alex & Ani bracelet personal adding a birthstone, zodiac sign,
initial or a symbol for a cause like breast cancer. Bracelets start at $26
181 E Ridgewood Ave, Ridgewood, NJ
Toys in Town
These were a few of my favs at Learning Express.
A cozy mermaid tale to snuggle up inside, $34.99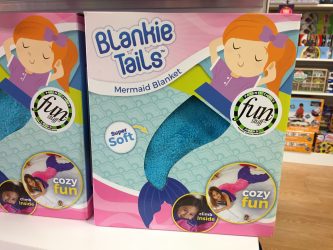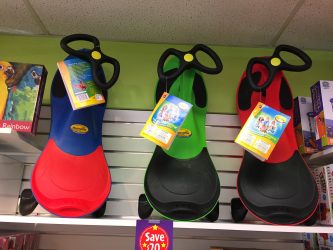 The kids would go crazy if a plasma car was under the tree Christmas morning.
They're usually 69.99 but are on sale for $49.99.
You can get one wrapped and ready to go.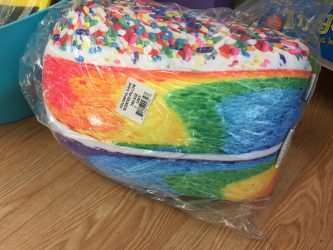 Thought the rainbow scented cake pillow was really cute.
Also would be fun under the tree, 29.99.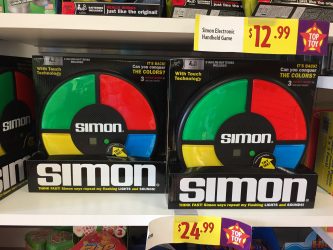 Remember Simon? Such a fun game, 24.99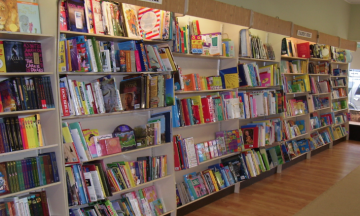 For the Reader
I could get lost in Bookends. Plus they have a great selection of signed books which make a really special gift.
211 East Ridgewood Ave.  Ridgewood, NJ  07450.
For Your Foodie 
And of course, who wouldn't love a gift card to one of the many amazing restaurants in town!
---
Before You Go, Check Out the Ridgewood Deals.
---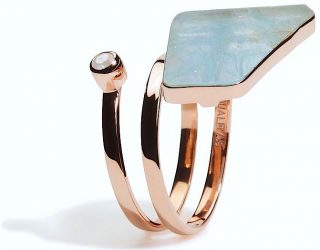 Check Out Our Marketing Director, Heather Zachariah's, Holiday Wish.
"I want something that sparkles…and it's only $75!"
---
15+ Gifts Under $50 That Feel Good to Give…and Receive.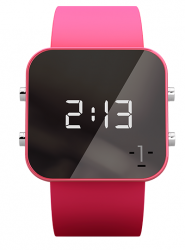 ---
Find Out Heather's New Secret for Days When You Not Only Feel Like Crap
…But Look Like Crap too.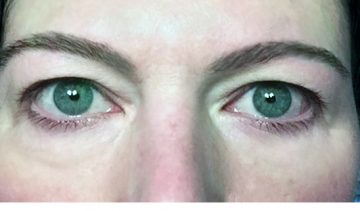 ---
Gifts $100 and Under That Feel Good to Give…and Receive.


---
We Have Gift Ideas for Every Budget!
Check Out Our Tips From Town Staff's Holiday Wish Lists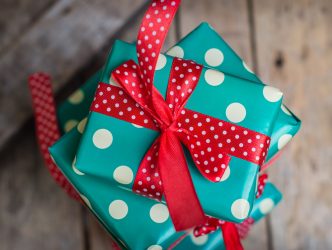 ---
What's on Amy's Wish List This Year?
Something Cozy and Something That Sparkles.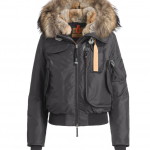 ---
Our Favorite Holiday Cookies, Cakes, Sweet & Treats:
20 Scrumptious Recipes!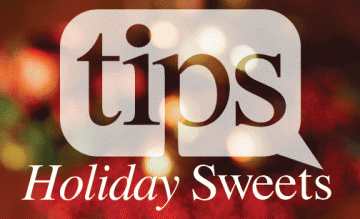 ---
Emily's Luscious Lemon Squares: 
That Perfect Balance of Sweet and Tart.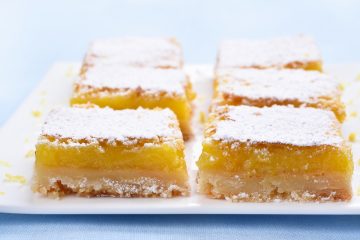 ---
Is Your Elf on the Shelf Stressing You OUT!?
We Have Elf Ideas for You.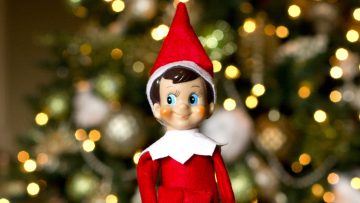 ---
Stained Glass Cut-Out Cookies Are Always a Stand-Out.