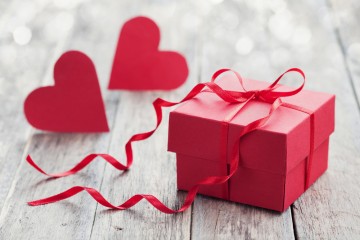 Valentine's Day is right around the corner! There are so many unique shops downtown that can fill all your Valentine's Day needs. Additionally, it is always nice to support our local businesses that have so much to offer. Some of our stores in downtown have been in business is Westfield for generations.
CHOCOLATE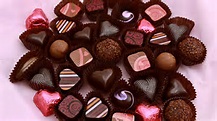 Brummer"s

Chocolates on Broad Street has been in business since 1904. They started out in Jersey City and then moved to Westfield. What I love about Brummer's for Valentine's Day is that you can pick from a selection of box designs, and fill it with whatever homemade chocolates you like. If you don't like a certain kind, you don't have to add it to the box. This way the box is filled only with you favorites!

The Chocolate Bar

on Quimby Street, not only sells the best hand-dipped chocolate fruit, but they have the best homemade truffles too. You can order a customized box. They have some special truffles just for Valentine's Day, such as Raspberry, St. Germaine, and liquor filled too.
DESSERTS

Bovella's

has been a main stay on Broad Street for over 60 years! Their homemade pastries and desserts are the best around. Owner, Ralph Bencivenga, was a student at Westfield High School. His homemade pastries and deserts ship all over the Tri-State area. We are so lucky to be able to get them all fresh right here in Westfield.
I think everyone knows that

Carlo's Bakery

on Broad Street can help you create any special cake, or cupcakes for your Valentine's Day needs. They have been in the cake business for over 100 years. Owner, Bartolo Jr. "Buddy" Valastro, best known for his TLC show Cake Boss, opened their location in Westfield a few years ago, and has been turning out beautiful and delicious deserts.
FLOWERS

Westfield also has a few great local florists.
Blue

Jasmine

on Elm Street, and

The Green Room

on Elmer Street. Noting says Valentines's Day like a great floral arrangement!
And if you are really in a pinch, Trader Joe's certainly has some nice flowers to pick up in hurry.
JEWELRY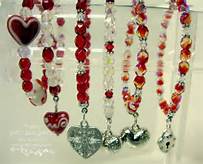 Adler's

on North Avenue, can handle all you Valentine jewelry needs, from children's jewelry to engagement rings, they have it all. Family owned and run since 1921, Adler's knows their stuff! Owners, Jeffery and Andree Arkin are 3rd generation jewelers and have been in Westfield since 1962.   Through the years they have been known for their tradition, high quality, and service.