Whether you are looking for something warm and welcoming, or some weekend fun, the winter is not complete without brunching at the many cozy places around New York City.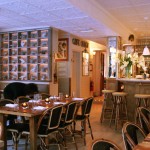 Cafe Cluny
A bright, airy, neighborly bistro. Menu is short and to the point (short rib hash, brioche French toast). Memories of your plate last awhile longer. Cafe Cluny, 284 West 12th Street (212-255-6900).
This cafe nestled in the West Village of NYC is exactly the sort of standard you would set for food in NYC.  A wonderful, well known established cafe that throws a beautiful brunch, with lots of spaces for families and friends. Usually a short wait for a table.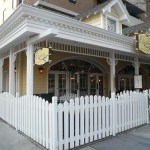 Elizabeth's Neighborhood Table
Elizabeth's Neighborhood Table opened a few months ago in November, and what an addition to the Upper West 90's it is. The exterior facade is a show stopper, complete with a wrap around white picket fence. If you have to wait, stroll on the porch and take a ride on the swing. 680 Columbus Ave. (212-280-6500)
Travel to a quaint country cafe in the midst of Gramercy Park. Mimosas are made with freshly squeezed OJ, and omelettes (try the broccoli, cheddar, and onion) are served in individual cast-iron pans. 77 Irving Place (212-477-2188).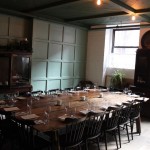 Freemans
A hidden dining room down a hipster-attracting alley. The Waffle with crème fraîche and bananas is great, as are the Blueberry Buttermilk Pancakes. However, you can't go wrong with the Baked Eggs or the Chilaquiles. Don't leave without eating the artichoke dip. End of Freeman Alley, off Rivington Street (212-420-0012 )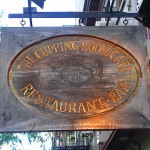 Cupping Room
Not many restaurants in NYC can say they've been around for 30+ years, especially in SoHo. The Cupping Room is one of them and it is a fabulous, medium sized restaurant complete with great jazzy tunes on the sound system, a fireplace, brick walls, and local art on display. 359 West Broadway (212-925-2898).